Angels option veteran Bour to Triple-A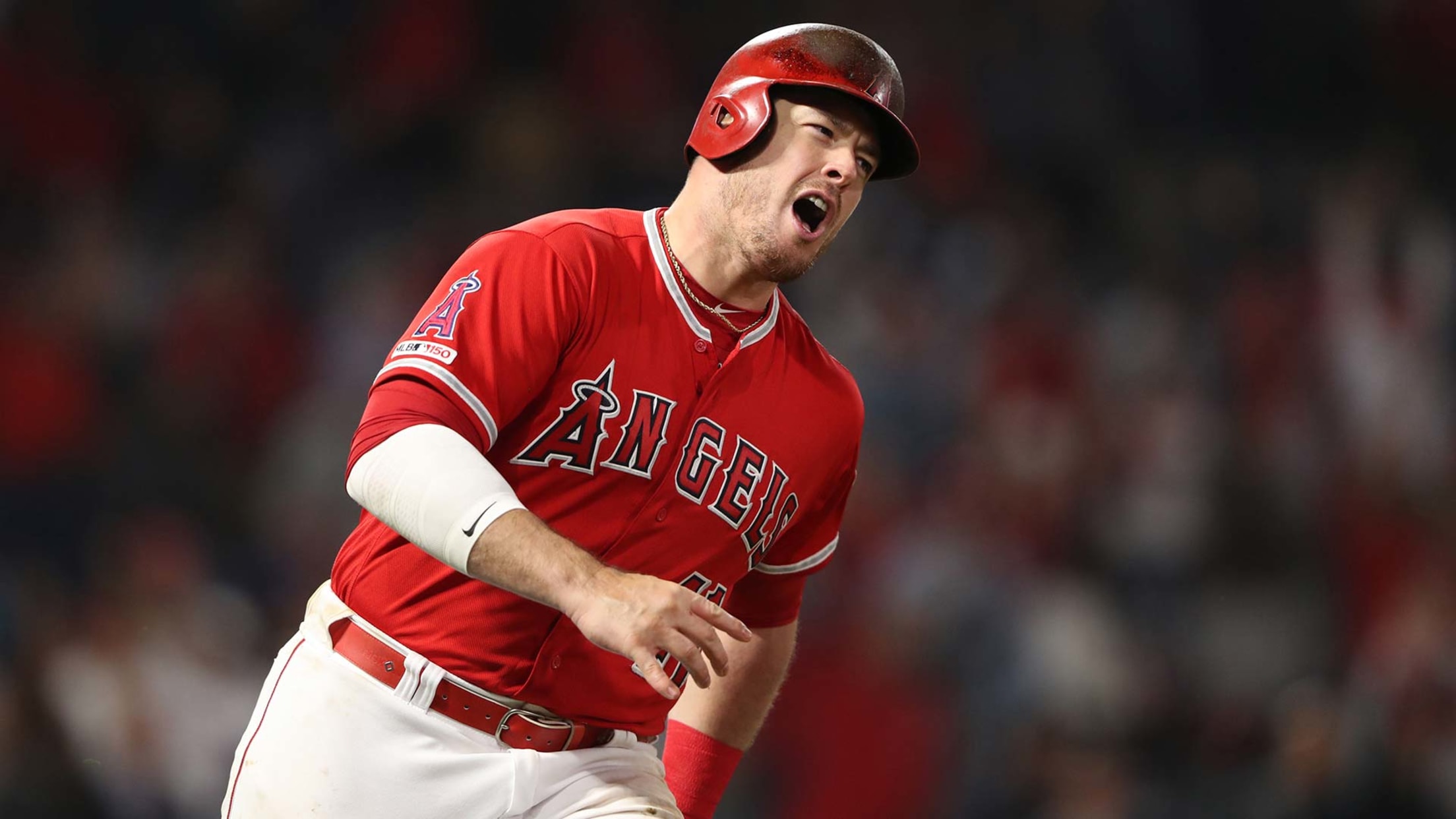 MINNEAPOLIS -- In a surprise move, the Angels optioned veteran first baseman Justin Bour to Triple-A Salt Lake after Tuesday's 4-3 loss to the Twins. In a corresponding move, the Angels called up outfielder/reliever Jared Walsh ahead of Wednesday's finale against the Twins. According to MLB Pipeline, Walsh is the
MINNEAPOLIS -- In a surprise move, the Angels optioned veteran first baseman Justin Bour to Triple-A Salt Lake after Tuesday's 4-3 loss to the Twins. In a corresponding move, the Angels called up outfielder/reliever Jared Walsh ahead of Wednesday's finale against the Twins. According to MLB Pipeline, Walsh is the Angels' No. 20 prospect.
Bour, signed to a one-year, $2.5 million deal before the season, has scuffled offensively this year, hitting .163/.268/.316 with four homers and 14 RBIs in 30 games. And with the return of Shohei Ohtani as the club's regular designated hitter, Bour hasn't been getting much playing time with Albert Pujols serving as the everyday first baseman.
"It's going to be hard to get him at-bats at the big league level," Angels manager Brad Ausmus said. "Because obviously, the goal here is to win. Going down isn't punishment. It's more that we want to get him at-bats to get himself right to come back and help us."
Bour struck out as a pinch-hitter for David Fletcher in a critical spot on Tuesday, as he came up with a runner on and one out in the ninth against Blake Parker. Ausmus said the club had previously decided Bour would be optioned earlier in the day, but he went with Bour in the ninth because of his power.
"I was looking for a home run there," Ausmus said. "That's what it was. Just trying to take the lead there. If we had nobody on or two runners on, I'd hit Bour, otherwise, I'd hit Fletch. That's how I looked at it. Just between the two, Bour has a better chance of hitting the ball over the wall."
Bour, 30, took the demotion in stride and said he needs to work on some things offensively in the Minors. He's a career .255/.340/.458 hitter with 88 homers and 291 RBIs in 537 games over six seasons with the Marlins, Phillies and Angels.
"I can't really say it's any kind of surprise," Bour said. "The beginning of the season really hasn't clicked for me like I know I'm capable of doing. There are two ways to look at it. I look at it as an opportunity to go down and figure some stuff out, and get back as soon as possible."