He's 'LA' Stella now, but Wrigley's still special
Angels infielder reflects on years with Cubs after returning to Chicago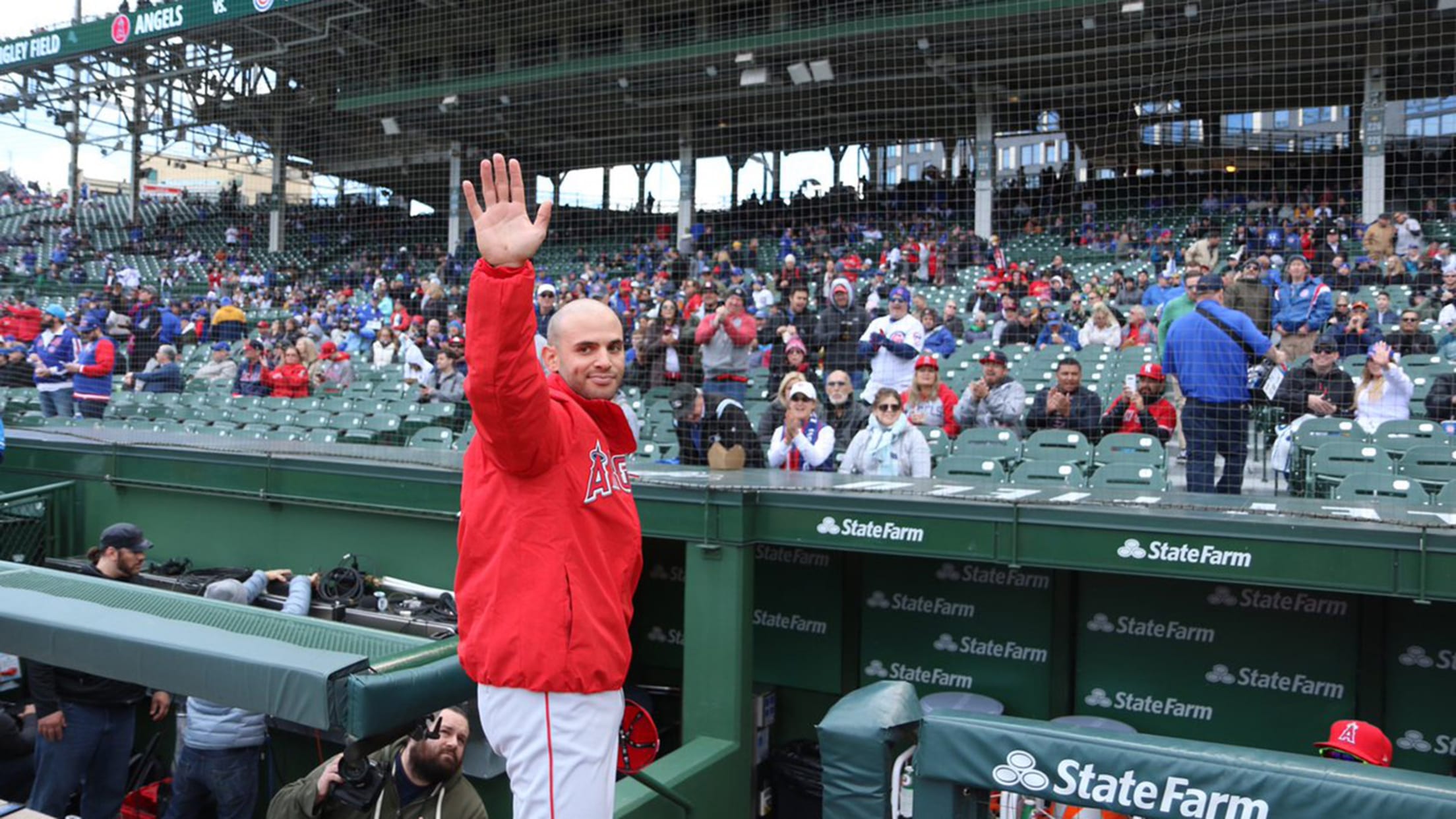 CHICAGO -- It's always nice to come back home. For Angels second baseman Tommy La Stella, the weekend back in Chicago was more than just another road trip. La Stella, a folk hero to many in Chicago, was a key member of the Cubs from 2015-2018 and helped boost Chicago
CHICAGO -- It's always nice to come back home. For Angels second baseman Tommy La Stella, the weekend back in Chicago was more than just another road trip.
La Stella, a folk hero to many in Chicago, was a key member of the Cubs from 2015-2018 and helped boost Chicago to its first World Series title in 108 years.
"It's cool, it's a special place," La Stella said. "[It's] a little different walking over to the first-base side, but it's awesome. I had a lot of great times here with some really special people, so it's cool to be back and play again. It was a large part of my life and the bulk of my career so far. The people here are special, the organization is great. I made some friendships hopefully that will last a lifetime."
The Cubs played a tribute video for La Stella during the first inning of Friday afternoon's game, earning a standing ovation and curtain call from the sellout crowd. He also played a role in the Angels' wild 6-5 win on Saturday, reaching on a catcher's interference in the second inning as part of a three-run frame.
Welcome back, Tommy! Remember, we called a truce. pic.twitter.com/NEXyflqX98

— Chicago Cubs (@Cubs) April 12, 2019
"I feel good for him and his family. From the very beginning, we had this weird connection just based on conversation," Cubs manager Joe Maddon said. "I didn't even know him, but we just talked on the phone as we were getting to know one another and there were all these off the beaten path kind of things that we're both into. So, it was an easy verbal connection at that point."
As a member of the Cubs, the second baseman set Chicago's all-time record for the most pinch-hits in a season with 24 knocks in 2018. Always one of Maddon's most reliable hitters in a "pinch," La Stella was nicknamed "3 A.M." by his former manager.
"Tommy's been a big part of what we've done the last couple years," Maddon said. "He's had so many big hits for us. He's been a really productive member in the clubhouse also. If anybody's learned from a life's lesson, he has. And I consider him a friend."