Gregerson 'as ready as I can be' for Classic
Right-hander heading to tournament along with Chapman, Beltran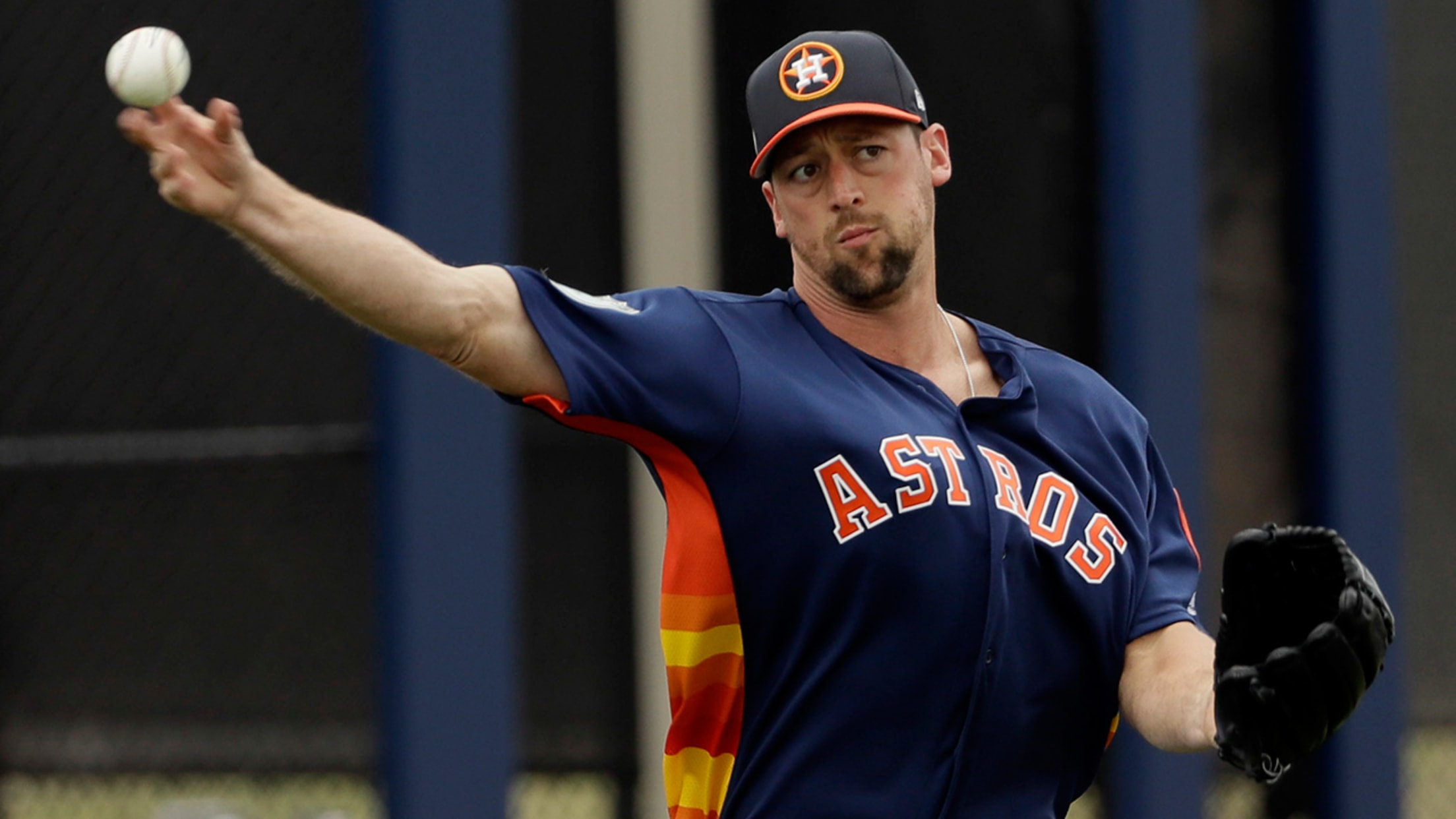 Luke Gregerson struck out two in one scoreless inning during Saturday's game vs. the Mets. (AP)
WEST PALM BEACH, Fla. -- Saturday's 3-1 loss to the Mets at the Ballpark of the Palm Beaches marked the final appearance in Grapefruit League play for pitchers Luke Gregerson and Kevin Chapman and outfielder Carlos Beltran before heading to the World Baseball Classic.Gregerson, who threw a scoreless inning on
WEST PALM BEACH, Fla. -- Saturday's 3-1 loss to the Mets at the Ballpark of the Palm Beaches marked the final appearance in Grapefruit League play for pitchers Luke Gregerson and Kevin Chapman and outfielder Carlos Beltran before heading to the World Baseball Classic.
Gregerson, who threw a scoreless inning on Saturday, will be representing the United States in the Classic for a second time. He'll leave Monday and make the short drive to Miami to being workouts Tuesday and Wednesday in advance of games starting early next week.
"My arm feels good," Gregerson said. "I think I've got a good feel for the slope of the mound and the grip of my pitches. I'll be as ready as I can be for now."
:: 2017 World Baseball Classic ::
In the 2013 Classic, Gregerson made two appearances and threw two scoreless innings.
"I've kind of gone through this, so I'm excited to get back at it again, and I'll have the family coming out to watch us play," Gregerson said. "All the different counties are going to be there, too, and all the different people out there cheering in different languages I don't understand. It's going to be fun."
Chapman threw a scoreless ninth inning on Saturday, and he will leave Sunday for Dunedin, Fla., where Team Canada will prepare. Chapman's dad is Canadian.
"I'm super excited," Chapman said. "I'm going into this blind. I've never played in one of these things before. I don't know a lot of my teammates, but I'm bringing a lot of excitement to it and looking forward to see what it's all about."
Beltran, who will represent Puerto Rico with Carlos Correa, won't leave until Monday, but his seventh-inning homer was his final at-bat for the Astros prior to leaving the team.
The World Baseball Classic runs from Monday through March 22. In the U.S., games will air live exclusively in English on MLB Network and on an authenticated basis via MLBNetwork.com/watch, while ESPN Deportes and WatchESPN will provide the exclusive Spanish-language coverage. MLB.TV Premium subscribers in the U.S. will have access to watch every tournament game live on any of the streaming service's 400-plus supported devices. The tournament will be distributed internationally across all forms of television, internet, mobile and radio in territories excluding the U.S., Puerto Rico and Japan. Get tickets for games at Marlins Park, Tokyo Dome, Gocheok Sky Dome in Seoul, Estadio Charros de Jalisco in Mexico, Petco Park, as well as the Championship Round at Dodger Stadium, while complete coverage -- including schedules, video, stats and gear -- is available at WorldBaseballClassic.com.