Devenski's rare walk proves costly in loss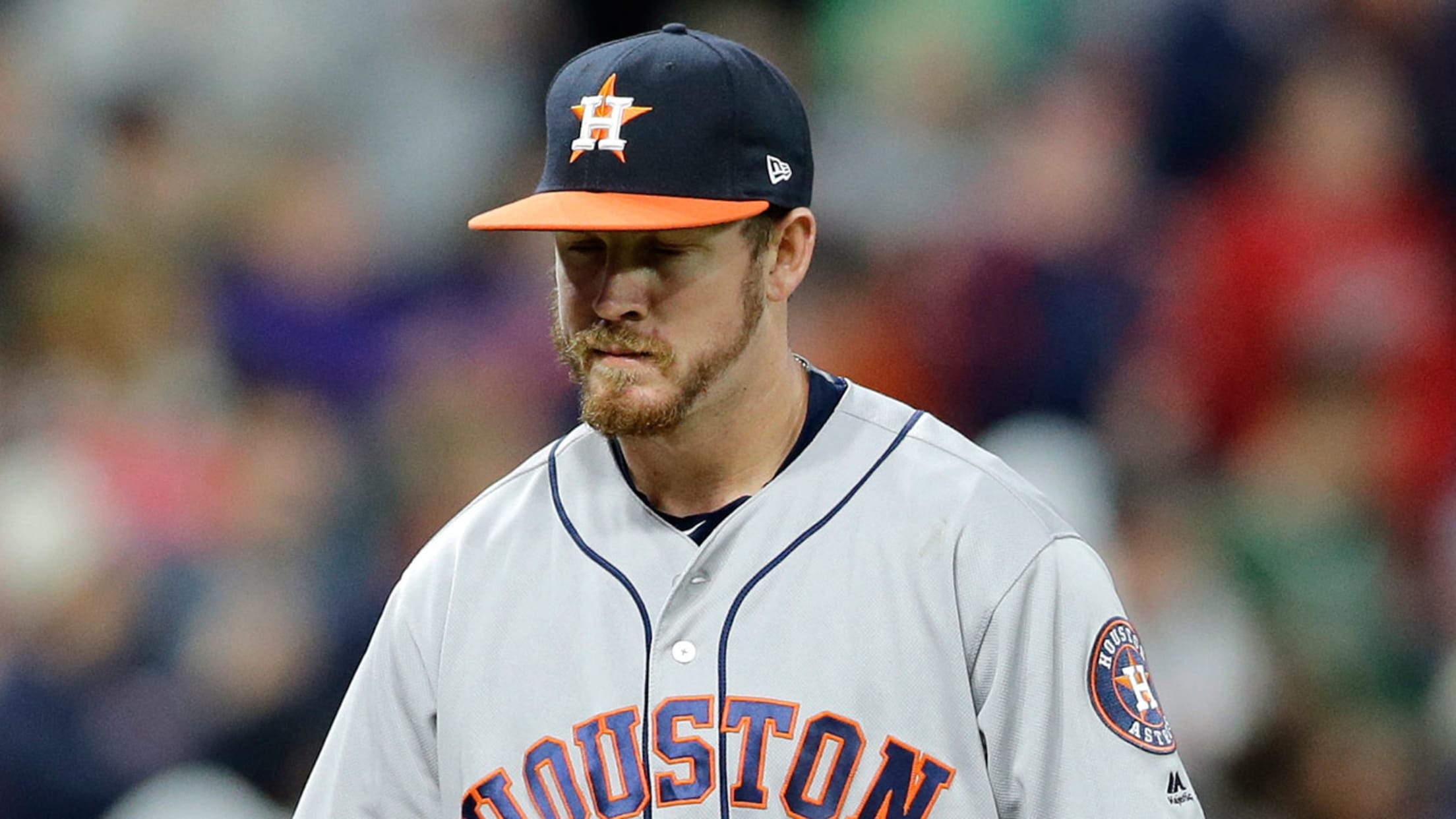 Chris Devenski has walked only three of the 73 batters he's faced this season. (AP)
ANAHEIM -- If the rain showers that pelted Angel Stadium late in Saturday's game weren't enough of a rare occurrence, a ninth-inning leadoff walk by Astros reliever Chris Devenski certainly raised a few eyebrows.Devenski's third walk of the season -- against 35 strikeouts in 19 2/3 innings pitched this year
ANAHEIM -- If the rain showers that pelted Angel Stadium late in Saturday's game weren't enough of a rare occurrence, a ninth-inning leadoff walk by Astros reliever Chris Devenski certainly raised a few eyebrows.
Devenski's third walk of the season -- against 35 strikeouts in 19 2/3 innings pitched this year -- allowed Kole Calhoun to reach base and eventually score the game-winning run on an Andrelton Simmons chopper, handing the Astros a 2-1 loss.
"That was it, you know," Devenski said. "I didn't get the job done and that's really all there is to say about that. I'm disappointed in myself, but I'll bounce back. That's what I do."
Devenski, who grew up in nearby Cerritos, Calif., and earned the save Friday with a perfect 10th inning, has walked only three of the 73 batters he's faced. His previous walk was on April 27 in Cleveland and preceded a game-winning homer by Francisco Lindor of the Indians.
"It's tough," Astros manager A.J. Hinch said. "Leadoff walks are not good, and he rarely walks guys. Obviously, it's uncharacteristic to kick off an inning with a walk, but we still had a chance at the end there. We got a big strikeout from [Luis] Valbuena and got beat by a chopper."
After walking Calhoun, Devenski gave up a sharp single to Astros nemesis Jose Pujols, which pushed Calhoun to third base. Hinch went to the mound to talk defensive strategy, and Devenski came back with a strikeout of Valbuena, his former teammate.
"I wanted him to attack Valbuena with his change and he did," Hinch said. "He finished with a high fastball that we wanted."
But Simmons hit a high chopper to shortstop Carlos Correa, who had no chance to get Calhoun at home plate.
"We still had a chance to get out of it and that's the way the game goes sometimes," Devenski said. "I'll keep my head up high and bounce back from it, because I feel we have a good group of guys here."