A's celebrating 50th season with Spirit Week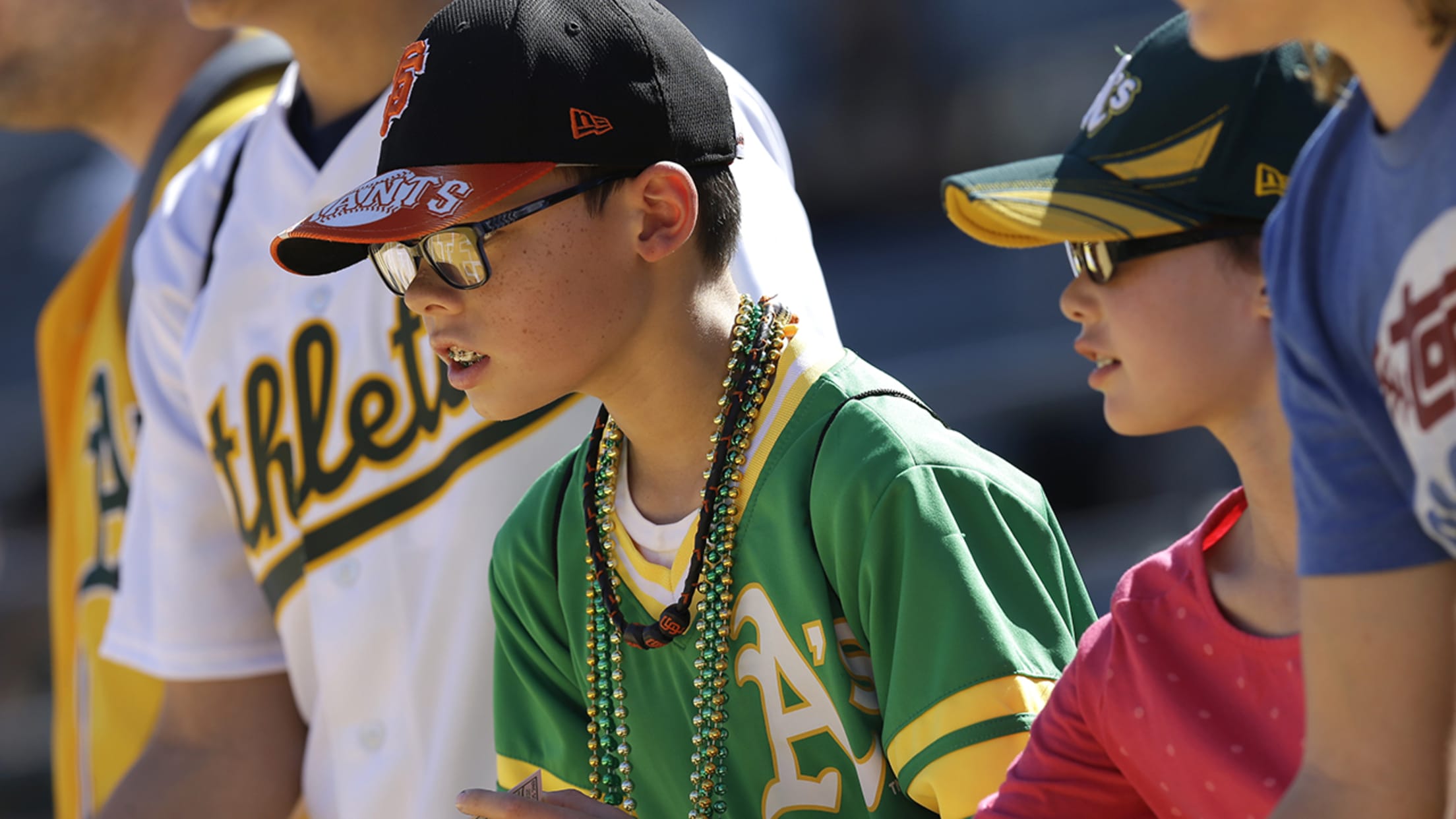 The Athletics are urging fans to trade in their San Francisco Giants caps in exchange for a new A's one during Spirit Week. (AP) (Ben Margot/AP)
GLENDALE, Ariz. -- The A's want your Giants caps.No, really. They're willing to give fans a new green and gold cap in exchange for their East Bay loyalty.As part of a release announcing plans for Spirit Week leading up to Opening Day, the A's are urging fans to trade in
GLENDALE, Ariz. -- The A's want your Giants caps.
No, really. They're willing to give fans a new green and gold cap in exchange for their East Bay loyalty.
As part of a release announcing plans for Spirit Week leading up to Opening Day, the A's are urging fans to trade in a Giants cap for a new A's camp at all public events during that span, including the April 1 Bay Bridge exhibition game at the Coliseum.
The celebration of a new season -- the A's 50th in Oakland -- begins Monday, when Oakland mayor Libby Schaaf will join A's fans in raising the team flag above Oakland City Hall. Later that day, from 6-9 p.m. PT, fans are invited to witness the unveiling of an A's mural at 19th Street and Webster.
On Tuesday, former A's players Bip Roberts and Shooty Babitt will help host a Youth Sports Nation "Play Ball" student assembly at a local elementary school. Coffee lovers will be treated to a free cup of joe on the A's at the Peet's Coffee on 1111 Broadway on Wednesday.
Plans for Thursday, March 30, include a BART takeover, with members of the A's front-office staff expected to accompany fans on BART to the exhibition game in San Francisco. According to the club, a limited number of A's fans with a ticket to the game who join the team at the Coliseum for the journey across the Bay will receive a free roundtrip BART pass.
More information can be found here.
Jane Lee has covered the A's for MLB.com since 2010.