Saturday's A's-Rangers game rained out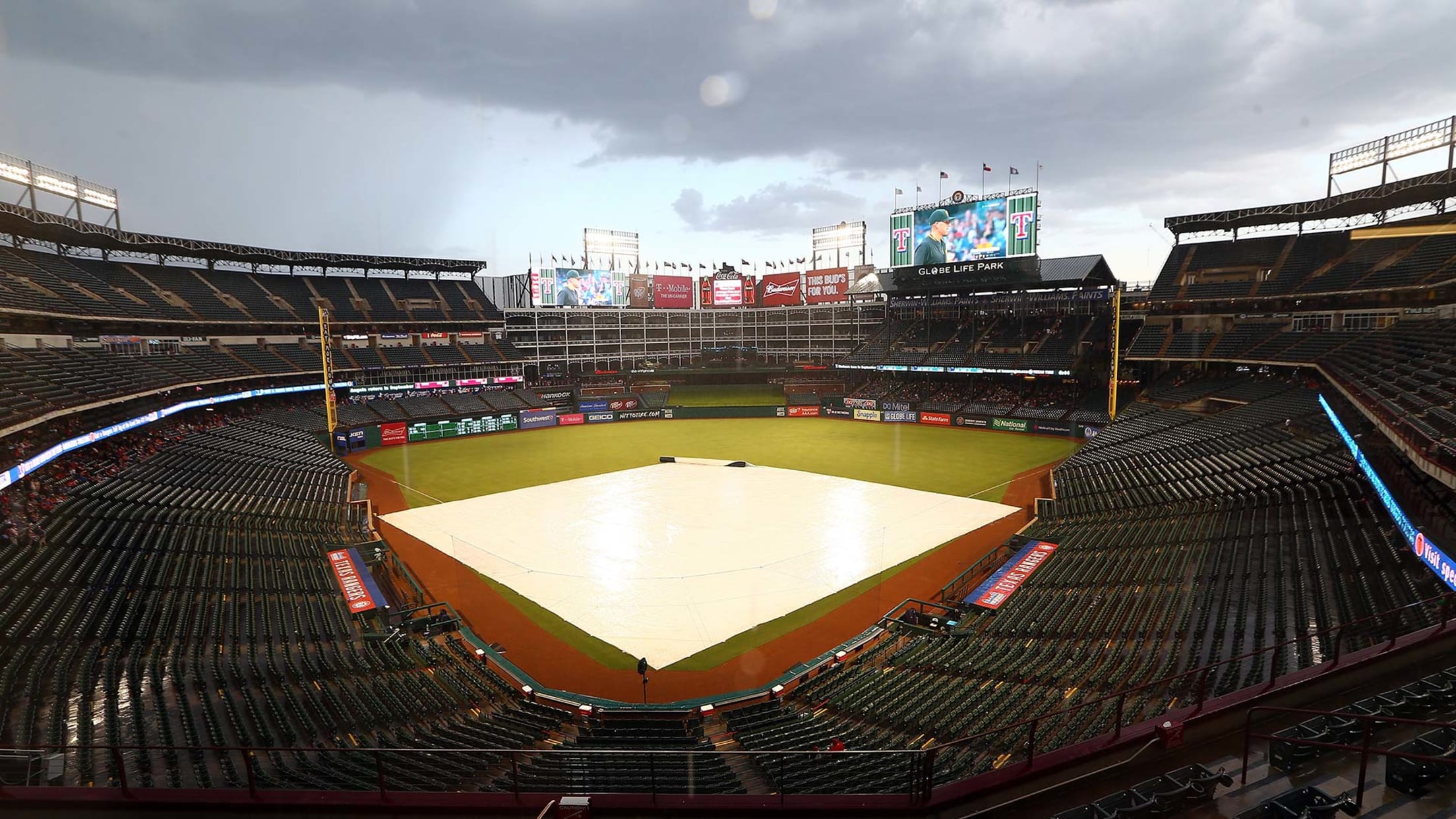 ARLINGTON -- No team in baseball was more due for a night off than the A's, who got an unscheduled break when steady rain forced the postponement of their Saturday night game against the Rangers. The A's are almost at the end of a stretch in which they were scheduled
ARLINGTON -- No team in baseball was more due for a night off than the A's, who got an unscheduled break when steady rain forced the postponement of their Saturday night game against the Rangers. The A's are almost at the end of a stretch in which they were scheduled to play 18 games in 18 days; they'll have a real day off on Monday after the 10-day road trip ends in Texas on Sunday.
"Bullpen-wise, it's probably pretty good for us," manager Bob Melvin said of the rainout. "The amazing thing is, this stretch we haven't had to make a roster move with our bullpen. Guys have stepped up both in the rotation at times, and in the bullpen. We've tried to pick our spots and who [pitches] each day. … We've mixed it up a little bit."
The rainout will affect the starting rotation as well. The A's will still start Brett Anderson in the finale of the three-game series with the Rangers on Sunday, but they'll move Saturday's planned starter, Marco Estrada, to Tuesday at home against the Astros, and push back Frankie Montas and Aaron Brooks in the rotation.
The A's have played every day since March 28. Their 16-day streak is the longest stretch of the season without a break, but they will have two off-days at home next week.
Oakland and Texas will make up Saturday's game in a split doubleheader on June 8, with the rescheduled game at 11:05 a.m. PT and the regularly scheduled game at 6:05 p.m. PT.