K. Davis decides against playing in Classic
A's left fielder choosing to focus on Spring Training ahead of season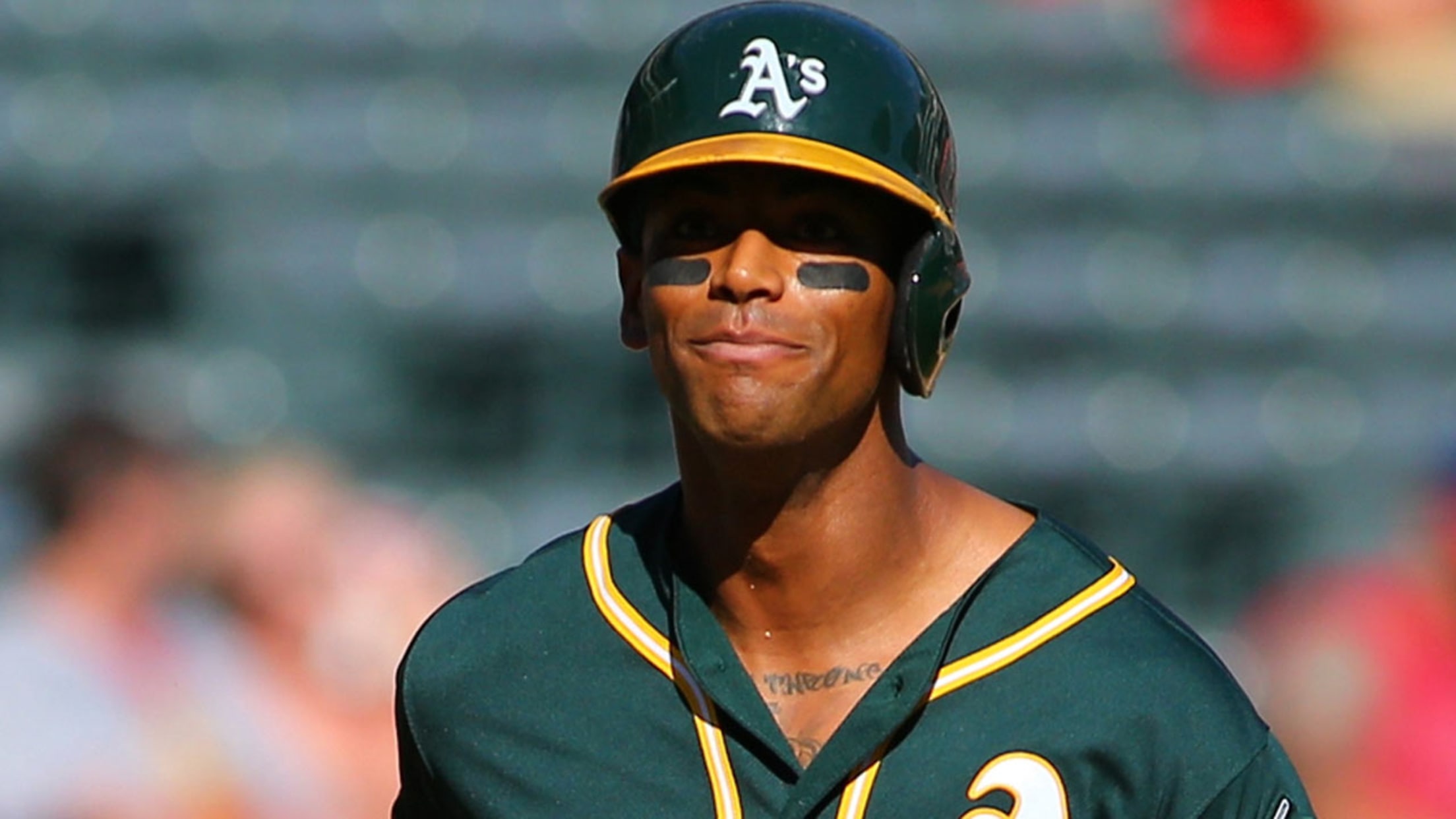 Khris Davis wants to focus his spring on repeating his 42-homer 2016 season, which was his first with the A's. (Getty)
MESA, Ariz. -- A's left fielder Khris Davis has bowed out of the World Baseball Classic, forgoing his invitation from Team Mexico to focus his energy on preparing for his second season in Oakland.Davis, speaking Sunday upon reporting to camp, said the decision was "horrible, I feel terrible," but he
MESA, Ariz. -- A's left fielder Khris Davis has bowed out of the World Baseball Classic, forgoing his invitation from Team Mexico to focus his energy on preparing for his second season in Oakland.
Davis, speaking Sunday upon reporting to camp, said the decision was "horrible, I feel terrible," but he believes it to be in the best interest of the A's.
"I kind of feel overextended personally," Davis said. "You take on a lot, and it's a lot of days away, and my main focus is to perform for the organization, and I feel like I want to get off on the right foot. Not that this would be a distraction, but I think this would kind of complicate things a little. I need to be here during those days."
"I had no problem supporting him going," A's manager Bob Melvin said, "but I do appreciate the fact he wants to stay with his team."
:: 2017 World Baseball Classic ::
Davis totaled 42 home runs and 102 RBIs in 150 games last season, rebounding from a sluggish start in a new league -- he had three home runs and a .221 average at the end of April -- to anchor the middle of the A's order following his trade from Milwaukee.
He hopes his encore performance looks similar.
"Would I take the same numbers? Yeah, probably," Melvin said. "But I know he's not going to be complacent about it. If he just puts consistent swings, consistent at-bats, when he barrels it up, it's going to go."
Davis, 29, remained in the Bay Area during the offseason, only straying for getaways in Belize, Hawaii and Toronto. Much of his other time was spent at a small workout facility, Dogtown, in West Oakland, where he "worked every chance I got," he said. "It didn't matter who was there, if I needed to be babysat, I just got it done, even if I was alone in the cage."
"It was great, really good," Davis said. "I got to just feel the heart of the city. That was basically the purpose of why I was there.
"I wanted to feel Oakland. I love it, honestly. I love the city."
Davis' passion for his adopted home mirrors the A's newfound embrace of Oakland, where they hope to pinpoint a new stadium site by the conclusion of the year. To that end, they've coined a fitting slogan for the season: "Rooted in Oakland."
"I think citizens of Oakland should get what they deserve," said Davis, whose commitment to Oakland was applauded by A's president Dave Kaval.
"I think it's tremendous," Kaval said. "That's exactly what we're trying to do with the club, to connect not only the entire organization, but the players to the city, and there's something about the players living in the community and being there … that really creates that connection between the fans and what we're doing with the organization."
Jane Lee has covered the Athletics for MLB.com since 2010.