Scuffling Khrush given day to regroup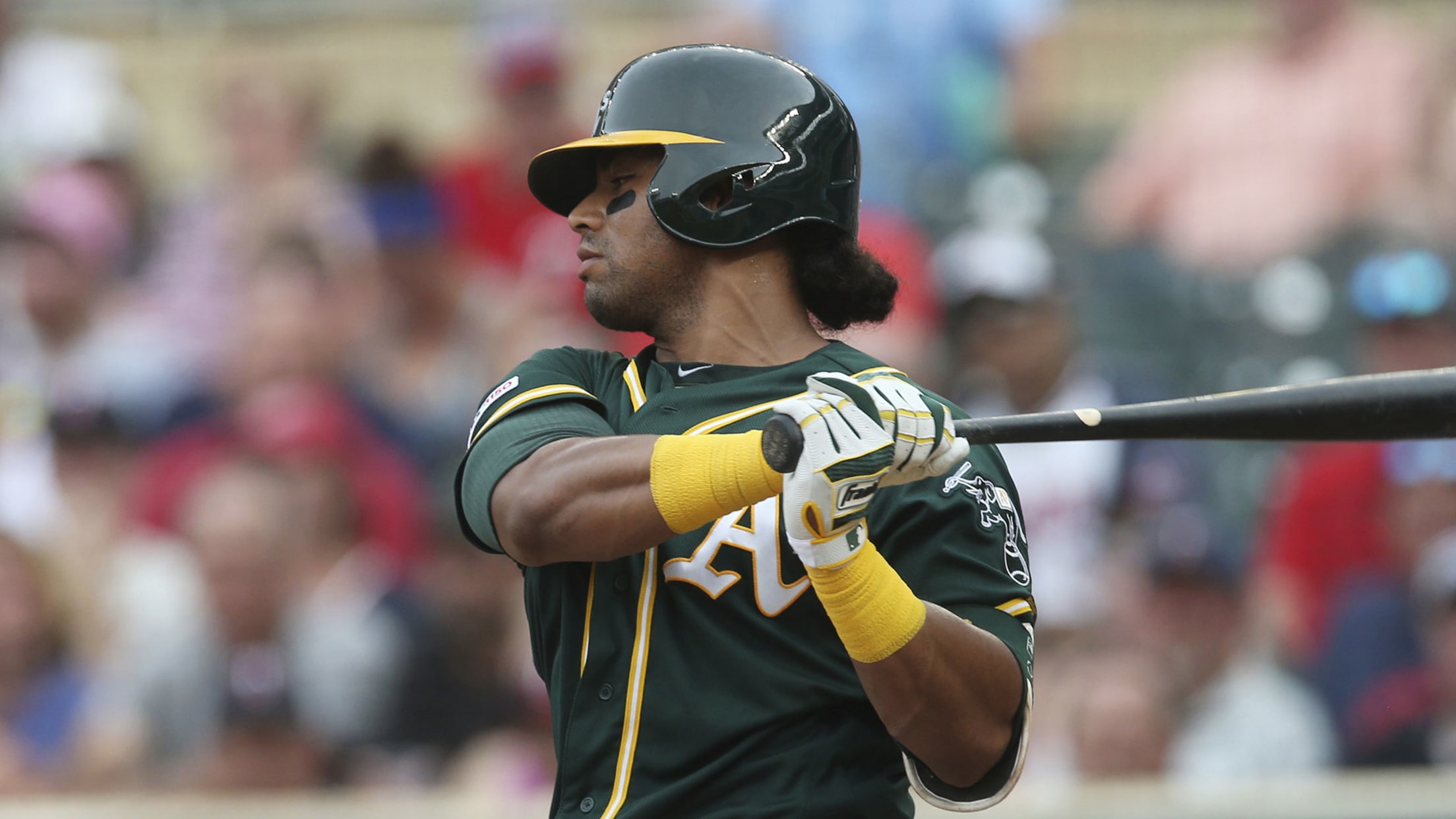 CHICAGO -- With Khris Davis struggling to produce power numbers at his usual rate, A's manager Bob Melvin decided to give the slugger a day off on Sunday for the finale of the three-game series with the White Sox at Guaranteed Rate Field. Davis has 17 home runs and 53
CHICAGO -- With Khris Davis struggling to produce power numbers at his usual rate, A's manager Bob Melvin decided to give the slugger a day off on Sunday for the finale of the three-game series with the White Sox at Guaranteed Rate Field.
Davis has 17 home runs and 53 RBIs in 360 at-bats this season. Those numbers are respectable, but far from the pace of the 48 homers and 123 RBIs he produced last season.
"It's still not quite there for him yet," Melvin said. "We feel like he has some days where he has some really good swings. [Saturday] night, the first ball he hits to right-center looks like it had a chance. If the wind's blowing like it was in batting practice, that's probably out.
"He's still not where he wants to be at this point, so we'll give him a day today."
Davis has been on the injured list just once and had played in 98 of Oakland's 117 games before Sunday. But he has been dealing with hip, oblique and hand issues throughout the season, and he admitted last month that he didn't have the usual strength in his left hand.
"Sometimes when you go through injuries and you've sat around and you've been on the IL and you try to work through an injury, at times you can maybe get into some bad habits and you're trying to figure out your mechanics," Melvin said. "I think all those things combined would suggest he's not quite there yet."
No August dog days
August usually is the cruelest month of the Major League season, but the A's are benefiting from a very favorable schedule. After settling in Chicago for six games in seven days against the Cubs and White Sox, the A's essentially will have two weeks at home.
Following Monday's off-day, they wrap up the "road trip" with two games against the Giants. After that, they begin a nine-game homestand against the Astros, Yankees and Giants.
"Just as much, too, are the off-days that we have," Melvin said. "It seems like we've had some pretty good off-days this month. We've had an off-day in the middle of it here. We do have a lot of guys that play quite a bit, so I think in that respect it helps them, and then we go home and we have a couple of off-days, too.
"That does help this time of year. August is usually a difficult month to deal with."