Semien day to day with scar tissue irritation
Shortstop felt pain in surgically repaired right wrist; hopes to play Tuesday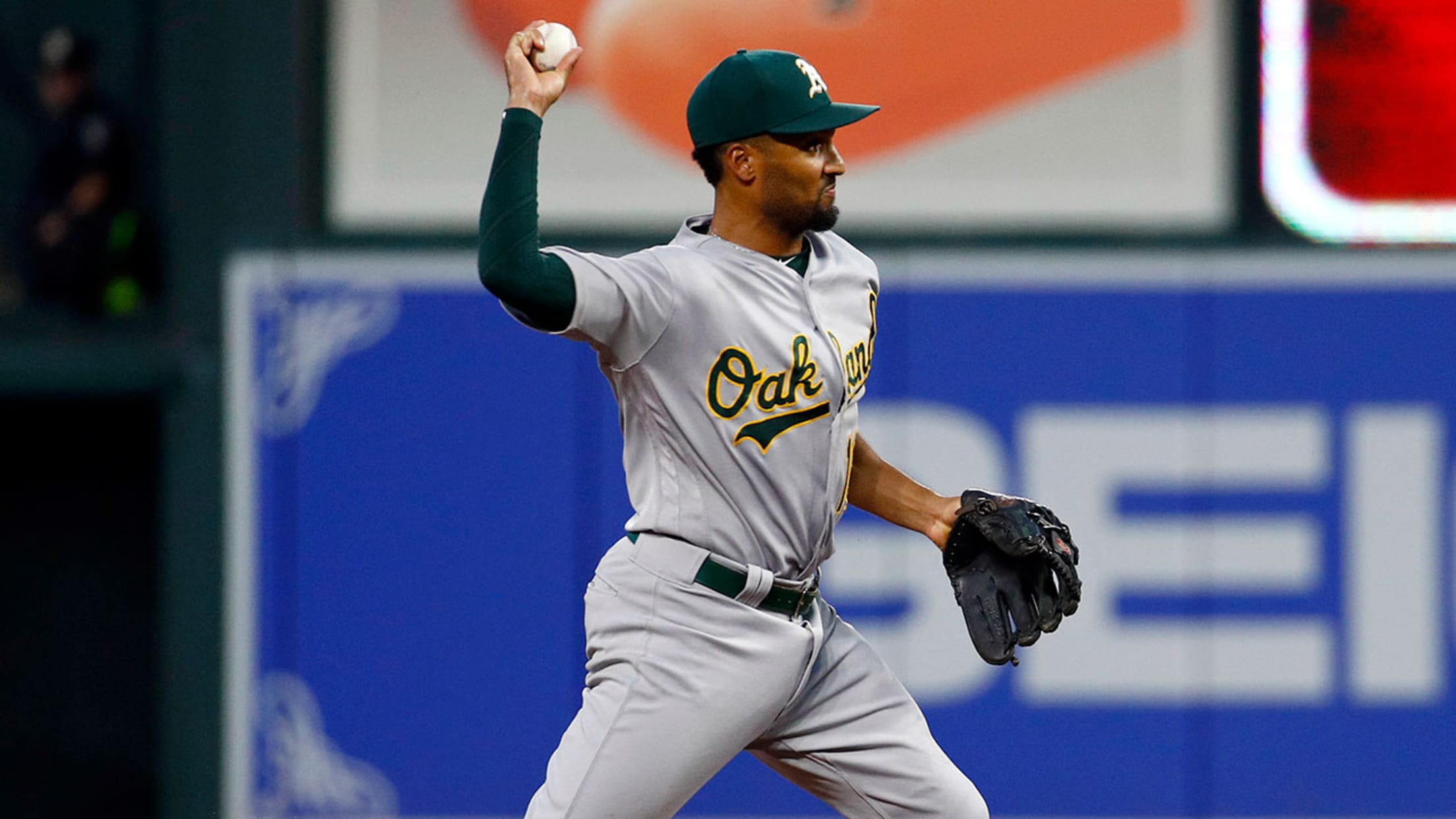 Marcus Semien played six innings at shortstop Monday before being replaced. (AP/Patrick Semansky)
BALTIMORE -- A's shortstop Marcus Semien exited Monday's 7-3 loss in Baltimore after six innings because of scar tissue irritation in his surgically repaired right wrist.Semien felt better following a series of treatments and hopes to be able to play Tuesday.The infielder grounded out in his first at-bat and struck
BALTIMORE -- A's shortstop Marcus Semien exited Monday's 7-3 loss in Baltimore after six innings because of scar tissue irritation in his surgically repaired right wrist.
Semien felt better following a series of treatments and hopes to be able to play Tuesday.
The infielder grounded out in his first at-bat and struck out in each of his next two against Orioles lefty Wade Miley, before Matt Olson took his spot in the batting order and entered in right field. Chad Pinder shifted from right to shortstop.
"Just wasn't feeling great today, and I never really got loose," Semien said. "The way Miley was pitching, he was tough on us, tough on me inside. I was ready to fight through today, but they took me out so I'll be ready tomorrow after treatment."
Semien underwent surgery to repair a fracture of the scaphoid bone on April 18, returning from the disabled list July 5.
"Some days are good, some days are bad," Semien said. "It's just part of coming back from a wrist injury I think. The bone's fine, so it's just pain tolerance sometimes."
Jane Lee has covered the A's for MLB.com since 2010.