Canha setting off on rehab assignment
Davis out of Thursday's lineup (left hip contusion)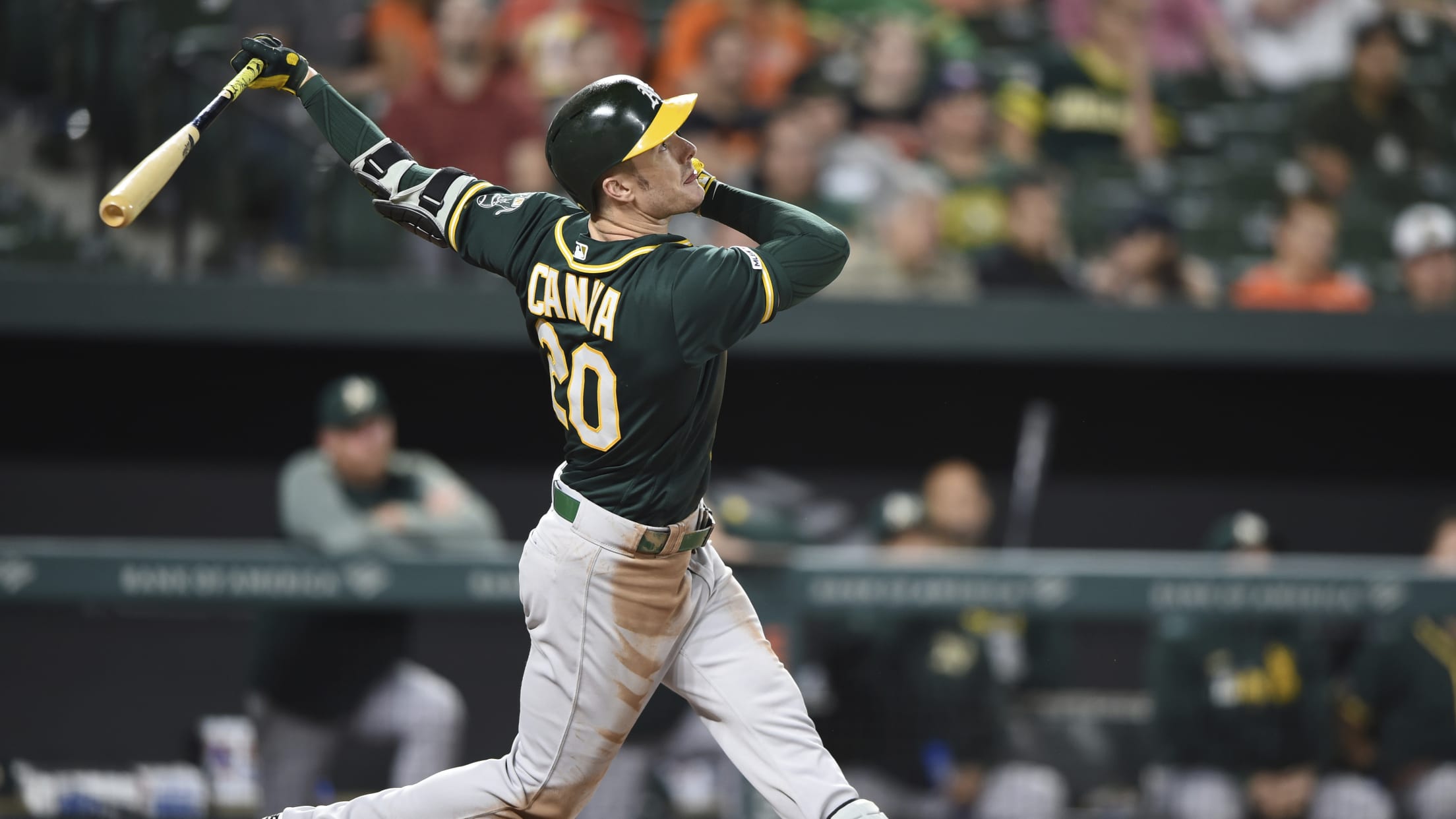 OAKLAND -- After taking part in pregame workouts before Thursday's game against the Reds, Mark Canha is nearing the final stages of his rehab process from a sprained right wrist. Canha will go on a rehab assignment with Triple-A Las Vegas on Friday, and he expects to rejoin the team
OAKLAND -- After taking part in pregame workouts before Thursday's game against the Reds, Mark Canha is nearing the final stages of his rehab process from a sprained right wrist.
Canha will go on a rehab assignment with Triple-A Las Vegas on Friday, and he expects to rejoin the team at some point during the club's upcoming nine-game road trip, beginning Monday in Seattle.
Canha was slashing .200/.377/.375 with two home runs and four RBIs in 18 games before the injury, providing great value with his versatility as he spent time at first base, left field and center field.
The A's will face a tough decision when adding Canha back to the active roster. Kendrys Morales, the veteran first baseman who the A's traded for on Opening Day to fill Matt Olson's spot during an injury, is the likely odd man out. He's batting .214 with one home run and seven RBIs through 31 games.
Davis gets a day off
As expected, Khris Davis was kept out of the starting lineup Thursday after leaving Wednesday night's game in the fifth inning with lingering issues from his left hip contusion.
"We're trying to stay away from him doing too much today and hope that he's ready to go tomorrow," manager Bob Melvin said. "He made progress from the day before to yesterday, but we backed off today."