Fiers dodges injury, will start Friday vs. Texas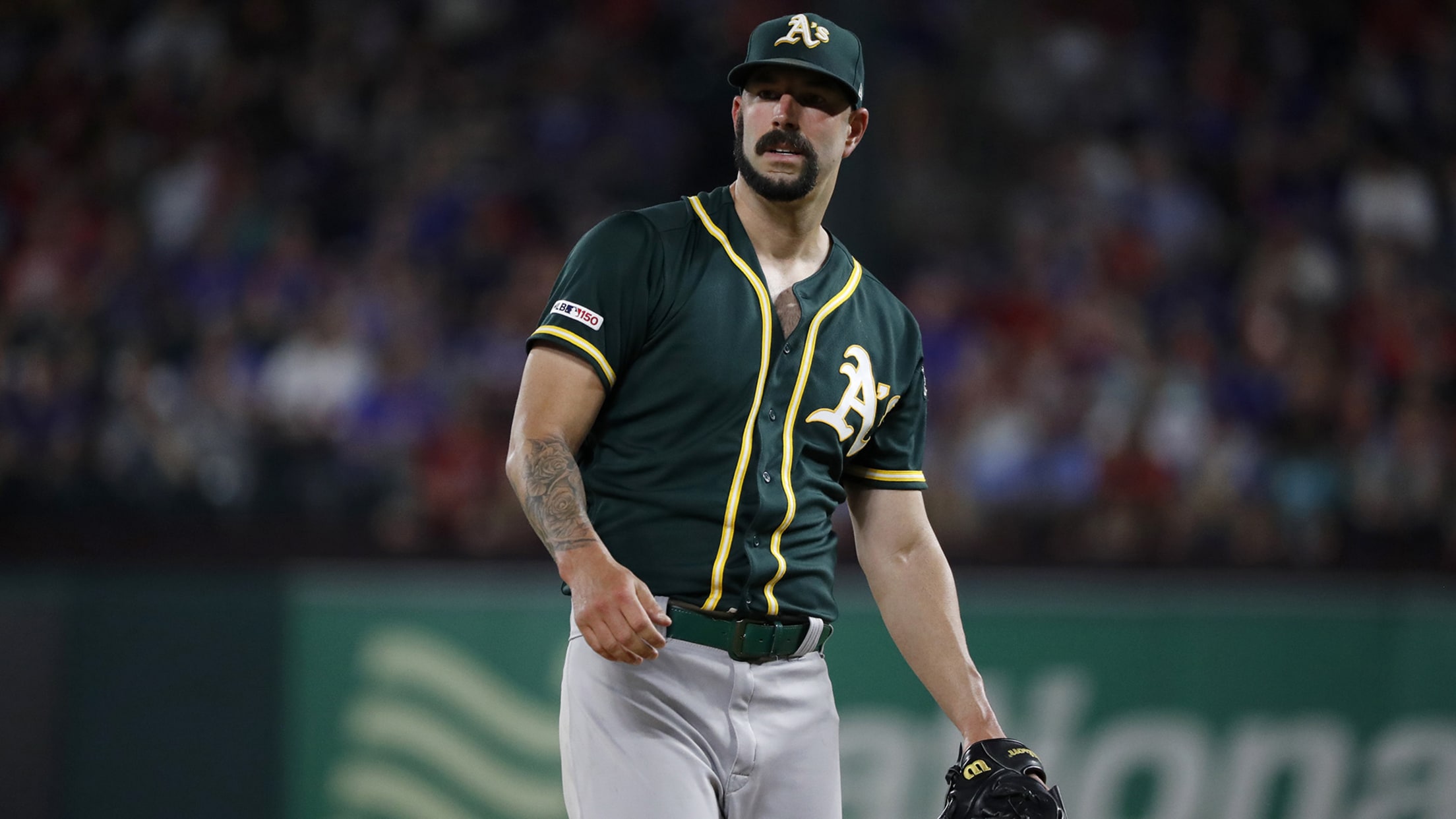 OAKLAND -- The A's can breathe a sigh of relief after avoiding a major loss. Mike Fiers was sent for an MRI on Tuesday after right arm nerve irritation led to an early exit from his start in Texas over the weekend. The results revealed no damage, and Fiers returned
OAKLAND -- The A's can breathe a sigh of relief after avoiding a major loss.
Mike Fiers was sent for an MRI on Tuesday after right arm nerve irritation led to an early exit from his start in Texas over the weekend. The results revealed no damage, and Fiers returned to throwing later that day with a 35-pitch bullpen session before Tuesday night's 2-1 win over the Royals. The bullpen puts him on track to make his next scheduled start on Friday night at the Coliseum for the opener of a three-game series against the Rangers.
"He got through his bullpen fine and had no issues after that," A's manager Bob Melvin said. "We'll continue to monitor him, but this has kind of popped up for him before and hasn't been an issue for him later on. I think he's pretty routine-oriented, so we'll keep him on schedule."
The 34-year-old Fiers has been the anchor of the A's rotation this season, recently having a 21-start unbeaten streak snapped, which tied Hall of Famer Lefty Grove for the longest such streak in franchise history. Fiers' start on Friday night will likely be on a shorter pitch count than normal with No. 1 prospect Jesus Luzardo expected to pitch out of the bullpen that day and available to throw multiple innings.