Manaea's next rehab start to come in Triple-A
Chapman (ankle) could be used off bench, shows improvement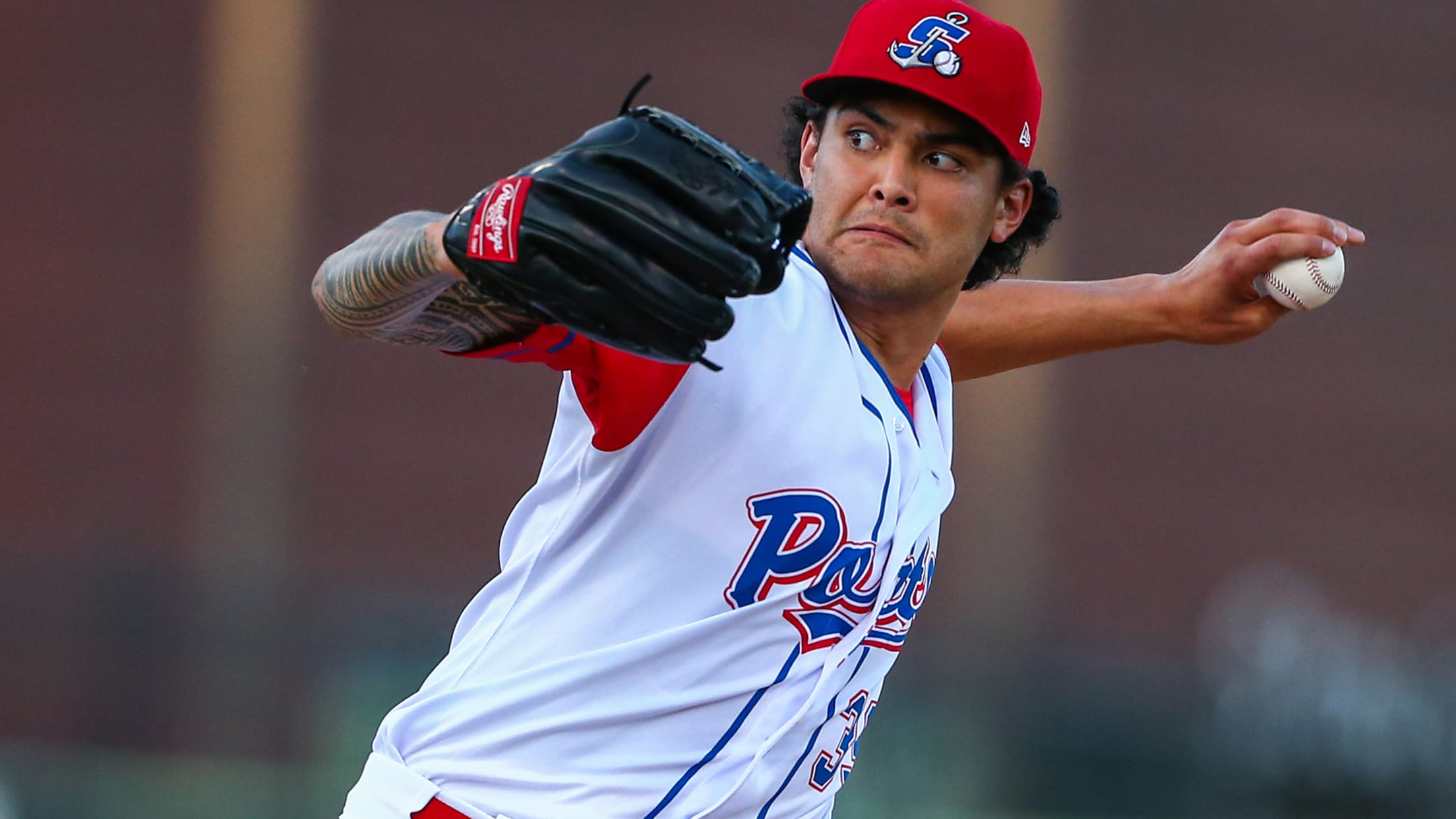 MINNEAPOLIS -- Sean Manaea is getting closer to his 2019 return to the big leagues. After tossing 3 2/3 scoreless innings with two walks and four strikeouts for Class A Advanced Stockton on Thursday night, displaying a fastball that sat around 88-90 mph, A's manager Bob Melvin confirmed that Manaea's
MINNEAPOLIS -- Sean Manaea is getting closer to his 2019 return to the big leagues.
After tossing 3 2/3 scoreless innings with two walks and four strikeouts for Class A Advanced Stockton on Thursday night, displaying a fastball that sat around 88-90 mph, A's manager Bob Melvin confirmed that Manaea's next outing will be on Tuesday with Triple-A Las Vegas.
The left-hander will be pushed up to a limit of around 70 pitches in his upcoming start. After that, the limit will be increased to 90, which will be among the final stages before getting the call up to Oakland.
"Once he gets to Vegas, probably a few starts and then we'll have to take a look and see where we're at once he gets to around 90 pitches," Melvin said. "If he has the type of stuff and velocity that we're seeing right now, pretty good chance he gets here when he's ready."
Manaea went 12-9 with a 3.59 ERA in 27 starts last season before undergoing season-ending surgery to repair a torn labrum in his left shoulder.
Chapman improving
Matt Chapman's left ankle soreness has improved to the point where Melvin would consider using him off the bench in a pinch-hit situation for Friday night's game against the Twins, but a start at third base was not in the cards.
After a day of rest in Thursday's 6-3 series-opening loss to the Twins, Chapman was held out of the A's starting lineup for a second consecutive day, though Melvin was optimistic about the All-Star's chances of a full return on Saturday.
"He's better today, but I think one more day will probably serve us well in the fact that you don't want to go out there a little bit sore today and have it linger into the next day and make it something he's going to have to deal with for a while," Melvin said. "If we give him today off, he'll be that much better tomorrow and able to play multiple games in a row."
Chapman will continue to receive treatment during the early part of Friday's game.
"We'll see," Melvin said when asked of the third baseman's status for Friday night. "Potentially available at the end."
Part of the A's ability to be extra cautious with Chapman is having the luxury of super-utility man Chad Pinder at their disposal. Pinder got the start at third base on Friday night after impressing at the hot corner on Thursday with a couple of nice snags that started 5-4-3 double plays.
Pinder has played every position except catcher and center field this season, but the majority of his time has come in the outfield. Pinder has made the potentially difficult transition to the hot corner look seamless.
"He's made some really good plays," Melvin said. "He hasn't played there much, especially going into last season, and it seems like he's been really good with the reaction stuff. He's played in well with the bunts and turns a couple of double plays last night, which can be the most difficult thing with that throw from third. He's done a great job with it."