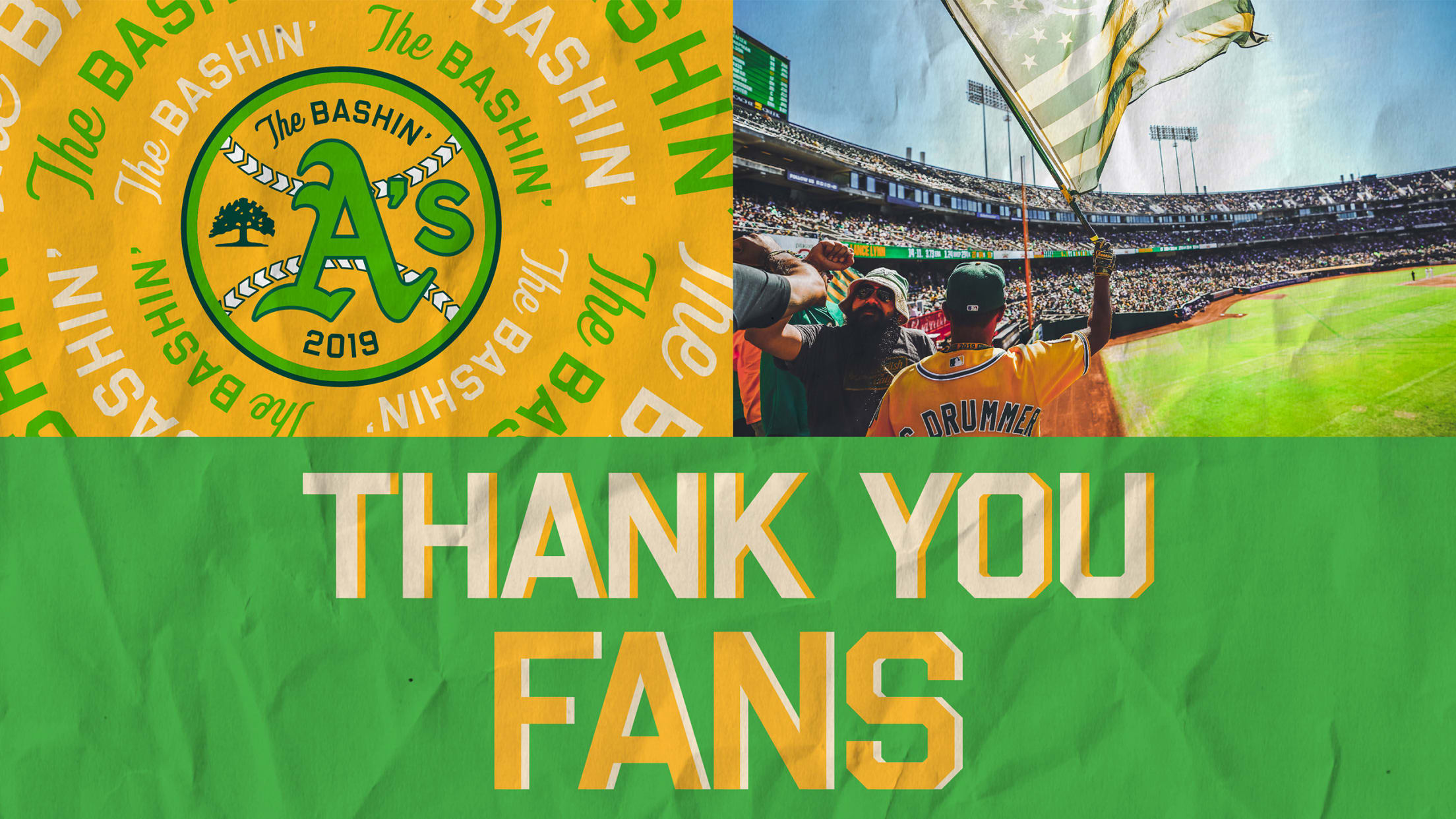 A's Access members
A's Access members were enrolled in the Pay As We Play option for Postseason tickets and you were only charged for the Wild Card and American League Division Series in the 2019 Postseason. Also, any Postseason Bonus Strips or Postseason Parking Strips will be refunded for all tickets or passes related to unplayed games. This credit has two options:
Roll the credit into the 2020 regular season and apply it toward your membership (or any parking and additional ticket purchases if already paid in full)
Refund the credit to the same credit card used for the ALDS ticket purchase
To select an option, please email [email protected] indicating whether you would like this credit rolled into 2020 or refunded. Please include your full name and account number. All credit will be rolled toward the 2020 season if no preference is indicated prior to November 1.
As a reminder, A's Access memberships include access to every regular season home game in 2020, 50% off concessions, 25% off merchandise, and parking options.
Individual AL Division Series Purchases
Your AL Division Series tickets will be refunded in full to the credit card used for purchase. Please allow at least two weeks to appear on your credit card statement. All fees will be refunded, including ticket value and online/phone order fees. No need to return tickets or contact our office.
If your AL Division Series tickets were purchased at the A's Box Office with cash or check, you will need to mail your AL Division Series tickets along with your full name, address, and contact information to the address below to secure a refund. Refunds will occur following receipt the tickets. Please allow at least four weeks for a refund check to arrive.
Oakland Athletics
PO Box 2220
Attn: Ticket Services
Oakland, CA 94621
If you have any additional questions, please feel free to email us at [email protected] or call us at 510-568-5600.
All 2019 A's Access members and new 2020 members can purchase full 2019 Postseason ticket strips for American League Championship Series and World Series games now. A's Access members can purchase the same number of seats in their plan for all potential Oakland home games for the American League Championship Series and World Series.
As an added bonus, A's Access members can use their 50% concessions and 25% off merchandise benefits throughout the 2019 Postseason.
By joining A's Access for 2020, you can choose the "Pay As We Play" option. With this option, you will only be charged for a round once we officially qualify. While the deadline for Wild Card and Division Series strips has passed, you are not charged for the Championship Series and World Series rounds until we have secured our playoff spot.
A's Access members can purchase Postseason Ticket Strips using their My A's Tickets account.
Group tickets are now available for the Postseason for the potential home Wildcard & American League Division Series for 15+ tickets! Group tickets are available at the Dynamic Price.
Please call 510-638-4627 or email [email protected] to purchase your Postseason group and discuss the seating options.
To purchase group tickets for the Wildcard or ALDS, a $250 deposit towards the 2020 season for a future group ticket purchase will be required. Group tickets for the Postseason purchased through the A's ticketing department will not be subject to any ticket fees.
Review the correct Postseason tickets and Postseason parking passes for entry to the ballpark.
Incorrect game tickets will not be admitted into the Coliseum. Tickets cannot be reprinted or replaced.
Regular season pre-paid parking or A's Access parking hangtags WILL NOT be accepted. If you do not have Wild Card-specific parking passes, parking will cost $30 at the gates and $50 for RVs or limos. Postseason pre-paid parking is sold out.
Parking will be available for $30 during the Wild Card and Division Series home games. All 2019 Members and new 2020 A's Access Members parking hang-tags are not valid during the Postseason.
All 2019 Members and new 2020 A's Access Members can purchase up to four additional postseason strips at face value. Bonus strips must be paid in full. Strips include all potential home postseason games at the Coliseum.