Golden Road Landing Summer 6-Pack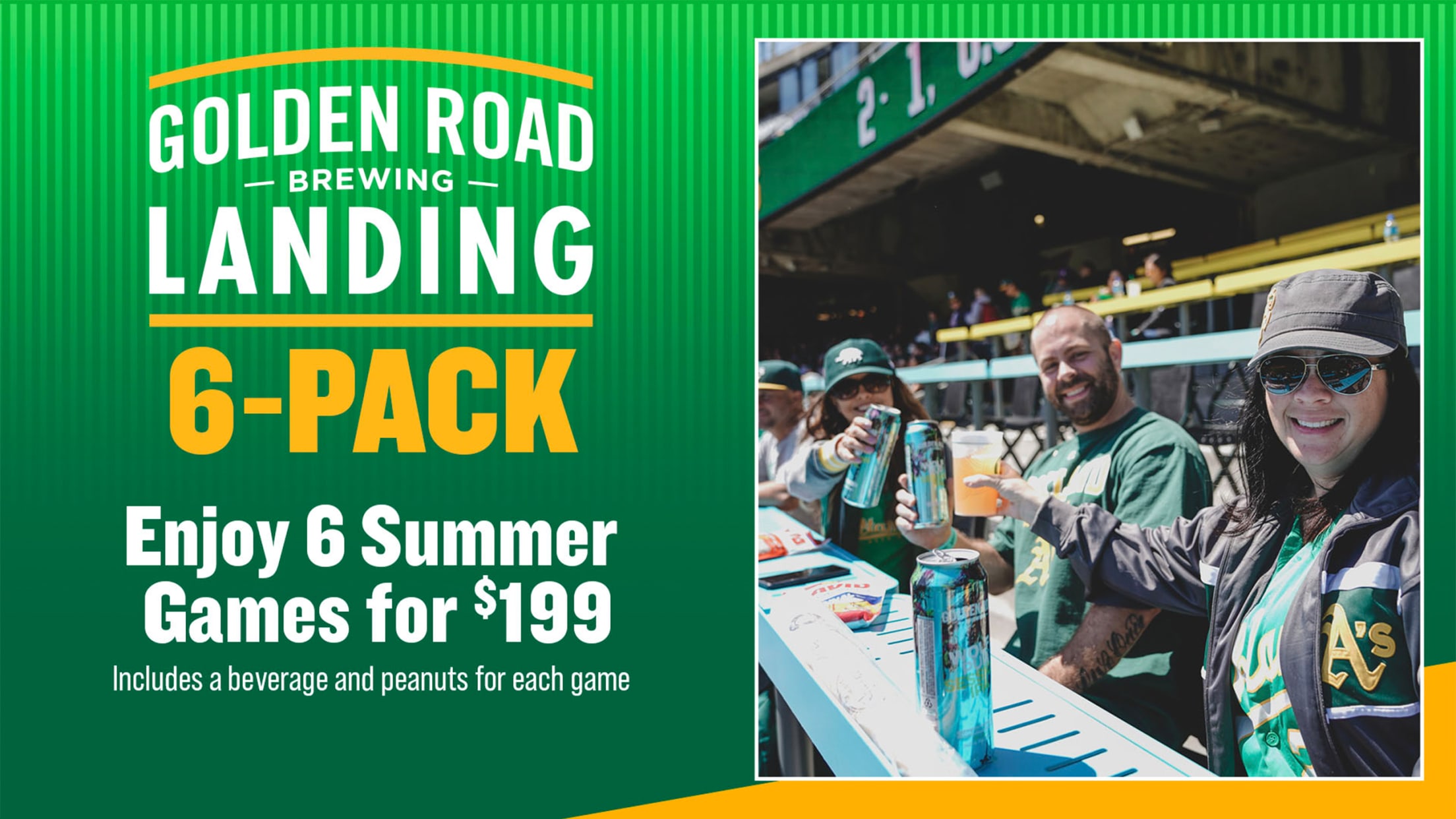 Now's your chance to purchase tickets in our most coveted seating location at the ballpark for six (6) of our most popular matchups, all for $199. Usually reserved for groups, we're opening up Golden Road Landing for a unique 6-game package.
We love this space because of its comfort, bar-style seating, drink rails, great sightlines in left field, and the opportunity to mix and mingle with friends.
What you'll get for $199:
6 tickets to 6 summer games including matchups against the Red Sox, Angels, Braves and more
Great seats & unbeatable views in our most coveted seating section
Plus a canned beverage or water and peanuts at each game
What You Get for $199
1 Golden Road Landing ticket* for 6 included games
1 Canned Beverage or Water per game
1 Bag of Peanuts per game
*25% off regular priced tickets
Games Included
6/3 vs. Red Sox*
6/18 vs. Royals
7/24 vs. Rangers
8/9 vs. Angels
8/19 vs. Mariners*
9/6 vs. Braves
*Postgame fireworks included
Beverage options include beer, canned hard seltzer and bottled water. Must be 21 and over for alcoholic beverages. Drink responsibly.