Blue Jays pitchers, catchers report Feb. 14
Toronto begins Grapefruit League schedule Feb. 25, plays 18 home games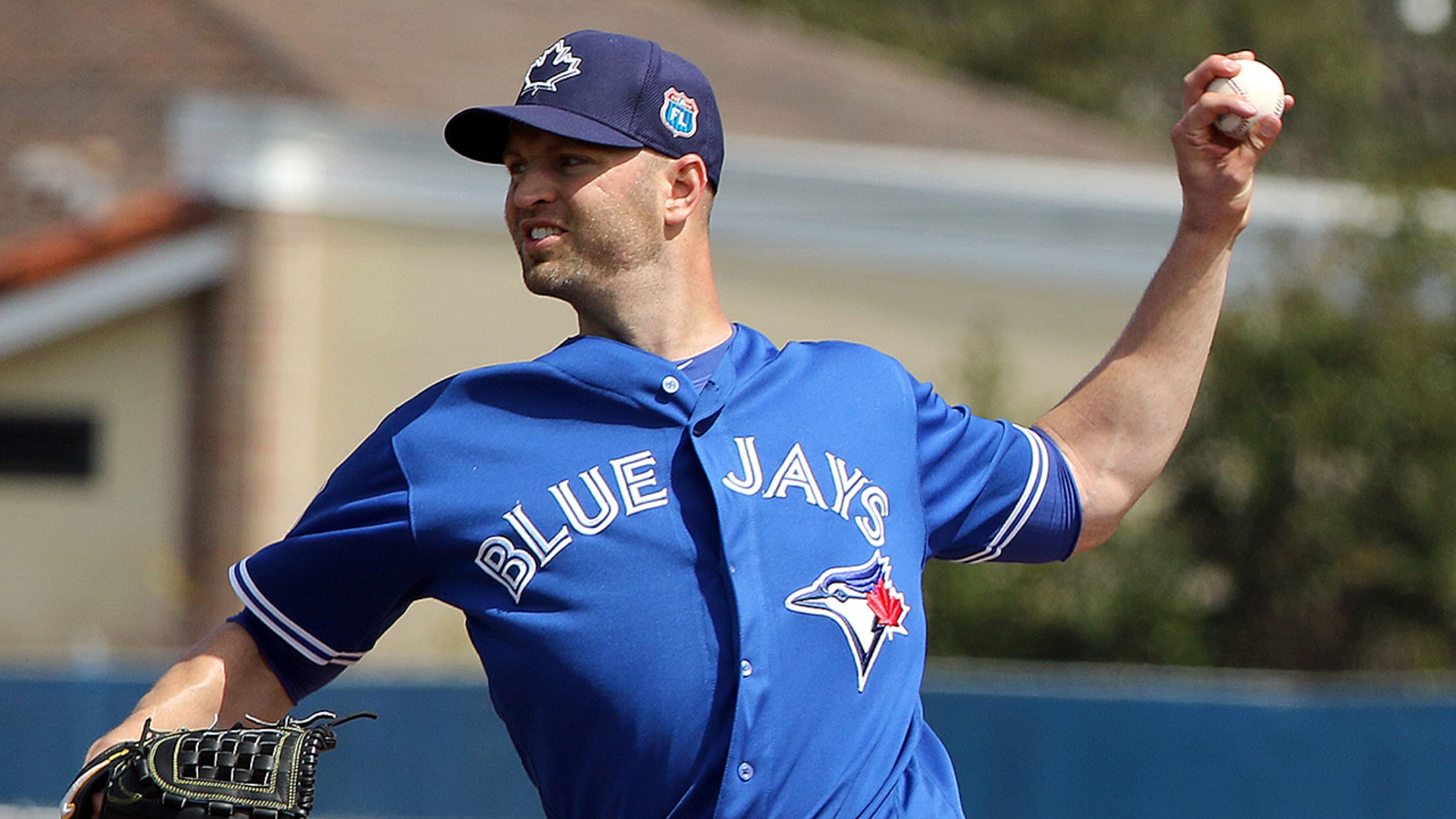 J.A. Happ and the Blue Jays open their spring home schedule Feb. 26 against the Phillies. (Getty) (Justin K. Aller/Getty Images)
TORONTO -- There is plenty of work that has to get done this offseason, but the Blue Jays have finalized their plans for Spring Training, with pitchers and catchers set to report Feb. 14.Toronto's pitchers and catchers will be joined by players taking part in the World Baseball Classic and
TORONTO -- There is plenty of work that has to get done this offseason, but the Blue Jays have finalized their plans for Spring Training, with pitchers and catchers set to report Feb. 14.
Toronto's pitchers and catchers will be joined by players taking part in the World Baseball Classic and anyone rehabbing from injuries. Physicals are set for Feb. 14, with the first workout to take place the following day.
• Blue Jays' tentative Spring Training schedule
The full roster has to report for physicals by Feb. 17 and the first full-squad workout is scheduled for Feb. 18. All Spring Training workouts will take place at the Bobby Mattick Complex in Dunedin, Fla., and are open to the public, with a Grapefruit League schedule to follow in late February.
Toronto also announced all of its 18 home games for Spring Training, which begins with a split-squad game vs. the Phillies on Feb. 26 at Florida Auto Exchange Stadium. The Blue Jays' first spring game will be Feb. 25 in Orlando against the Braves. Each American League East rival will make at least one trip to Dunedin, and the schedule wraps up with a pair of exhibitions against the Pirates in Montreal from March 31-April 1.
Three-game packs, season tickets and group tickets for Toronto's 2017 Grapefruit League season will go on sale Wednesday. Single-game tickets are set to go on sale Dec. 8 at 9 a.m. ET and tickets can be purchased on bluejays.com.
The Blue Jays will host the Philles four times, the Yankees three times, the Rays twice, the Tigers twice, the Red Sox twice, the Orioles once and the Twins once in Dunedin. Toronto will play Canada's World Baseball Classic team March 7 and will hold its annual game against the Canadian Junior National Team on March 25.
The World Baseball Classic is scheduled to begin March 6. Canada, the United States and defending champion Dominican Republic will begin Pool C play on March 9 in Miami, but it's unclear how many current Blue Jays will be taking part.