Blue Jays celebrate fatherhood in many forms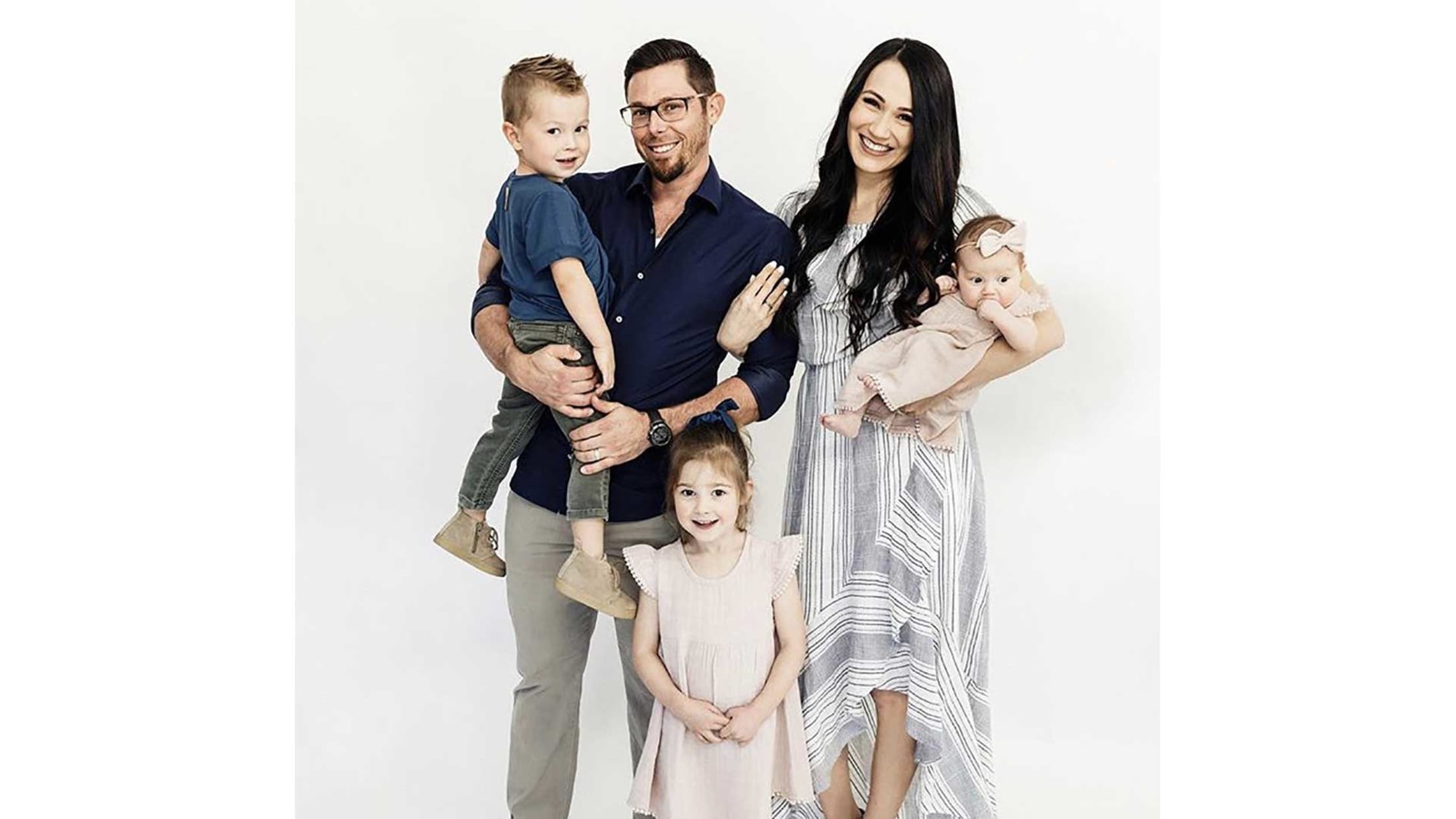 Eric and Kaycee Sogard have had adoption on their minds for the entire eight years they've been married. Kaycee grew up with adopted sisters, and the idea of adding to her own family the same way resonated. When she met Eric, he shared her sentiment. When the most recent offseason
Eric and Kaycee Sogard have had adoption on their minds for the entire eight years they've been married.
Kaycee grew up with adopted sisters, and the idea of adding to her own family the same way resonated. When she met Eric, he shared her sentiment.
When the most recent offseason began, the Sogards were already parents to five-year-old Saydee and three-year-old Knix when Kaycee gave birth to Priar in October. Also during the offseason, the couple was certified to become adoptive parents and from there, the process went quickly. With Priar just six months old, they added newborn Leyla to the family in April.
"We've been blessed with three amazing kids already, but adopting is something we've always wanted to do, if we had the means to do so," Sogard said. "The opportunity came and we jumped on board. So it's been great."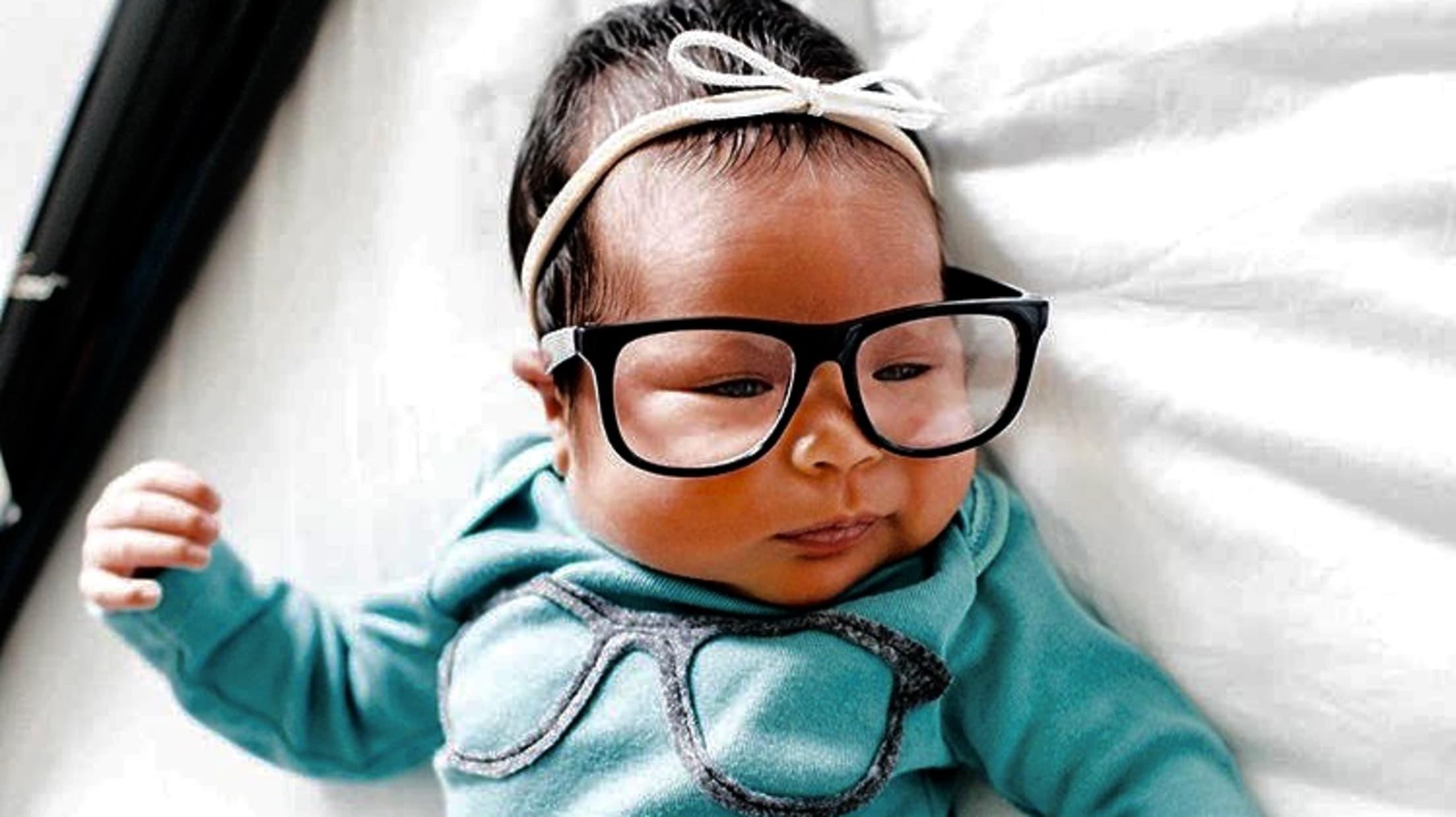 While there's no doubt that living life with four children under the age of five -- two under a year old -- can make life hectic at home for the Sogards, the 33-year-old would have it no other way.
"It's allowed me to separate [work and home life] a lot easier," Sogard said. "After a game, whether a good game or a bad game, you go home and see the kids running to daddy and that's the most important thing to me. Whether things are going good or bad at the field, it's easy to go home and have a smile on your face."
Sunday will be Sogard's first Father's Day as a dad of four, and he couldn't be more grateful.
"It's certainly been the most enjoyable thing I've ever experienced in life," he said. "Just being a dad, and being able to watch these kids grow and teach them. It's truly a special time."
Dad life offers perspective to Sanchez
Life has changed for Aaron Sanchez since the Blue Jays right-hander became a parent after the 2017 season.
This Father's Day marks his second as dad to A.J., and through the ups and downs the 26-year-old pitcher has experienced on the mound, none of that has mattered to the toddler.
"It definitely puts things into more perspective than ever," Sanchez said. "If I have a bad game and I go home, he's there to make everything good, with him not even knowing. That's what life's about.
"This is work, and you devote everything you can to it and you want to have success and you want to go out and shine, and sometimes this game is not that easy. But when you go home to that, it makes life a lot easier."
Nothing has made Sanchez more grateful for everything his mother Lynn and father Mike Shipley have done for him than experiencing the dad life firsthand, and the California native believes he's gained unique insight into what it might have been like to raise him.
"I see things on a daily basis that I'm appreciative of," Sanchez said. "There are also things that [son A.J.] does where I tell everybody I'm sorry, because I know it's from me. He's always a busybody, he can never sit down, he's always on the go, he can't be inside for too long, wants to go for walks and he wants action.
"When it's time for bed, you can acknowledge that it's bedtime but if he isn't ready, then we aren't going to bed until it's his idea. It's been a fun two years and I'm looking forward to the journey."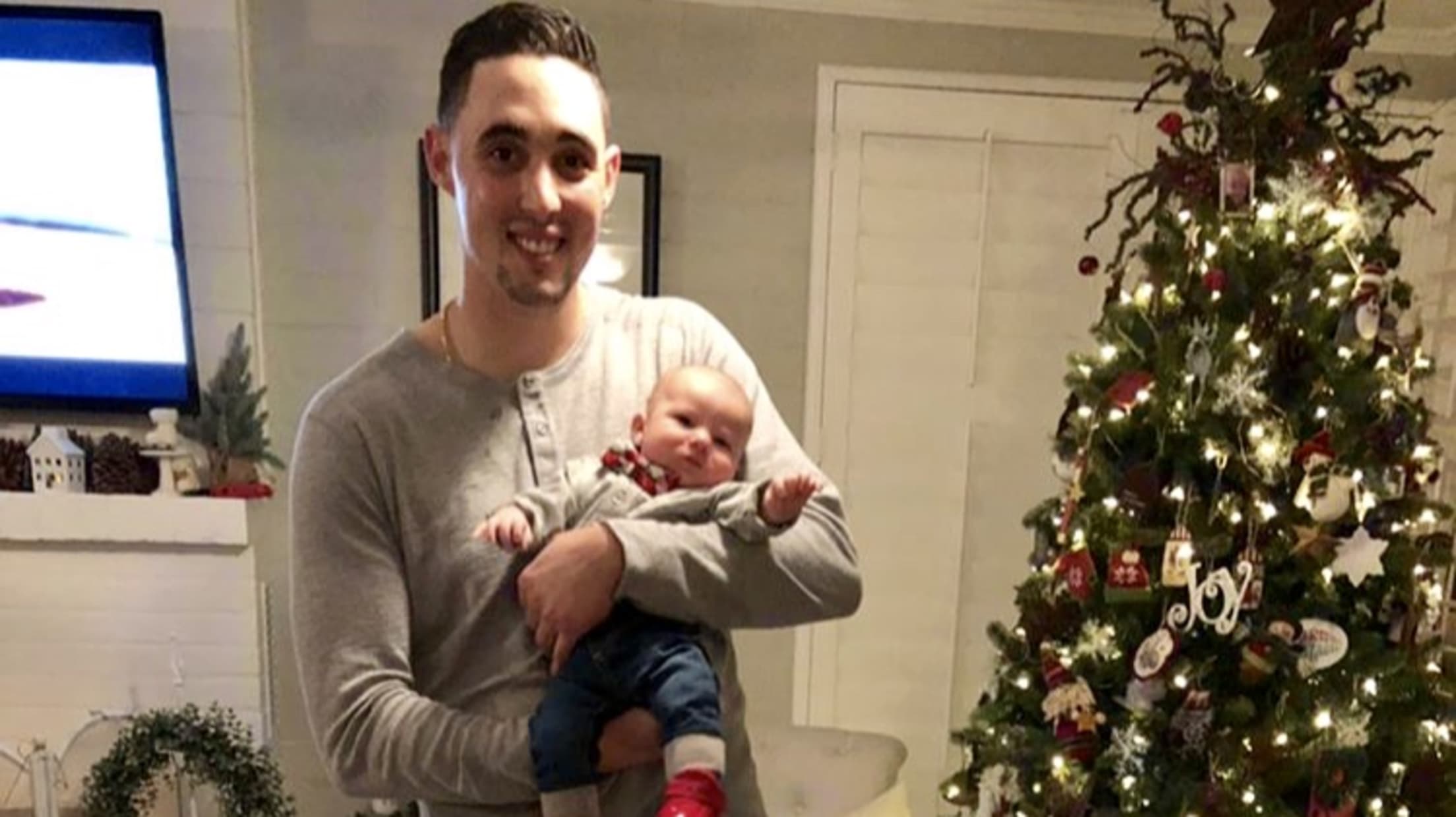 Sanchez is excited for the chance to have a young baseball player growing up in his home as well.
"He makes pitches all the time, swings bats all the time," he said. "Anytime I'm on TV he knows, when he comes to the field my dad or mom will point me out and his eyes are locked on me the whole time. It's cool. He gets to rock the jersey and hopefully, in a few years, he'll be out here playing around with me.
"As a baseball player, you always wish to have a son. Not only that, this opportunity to bring him out here to the field and watch you grow as a player and let him be a part of some of those moments that very few get to be a part of."
Family makes everything easier for Jackson
When Edwin Jackson joined the Blue Jays this season, he became the first pitcher in Major League history to play for 14 different teams.
Including stints in the Minors, the 35-year-old right-hander has lived in many more than 14 cities, and every new team and location has been accompanied by life changes, moves and adjustments.
During his 17-year big league career, Jackson married Erika. The two added Exavier to the fold seven years ago and Elan two years later while their youngest, Elijah, is just 18 months old. Through it all, Jackson couldn't be more grateful for everything the game has brought him and his family.
"Once the family's behind you, it makes everything easier," Jackson said. "I've always had a lot of family support, especially with as much as I've moved. My family is half the reason I still play, because I like to have fun and I like to do it, and I want the kids to be able to experience being able to come to the field while they can.
"My youngest is 18 months and it would be cool for him to have a chance to experience it before I retire, how it is to come to the clubhouse. He's so young right now, but he loves baseball."
The veteran pitcher loves being able to offer his children everything that his job allows, but he and Erika also want their offspring to understand that their experiences are unique.
"At the end of the day, your children are a product of their environment," Jackson said. "I'm a believer in that, and I do want to set an example and teach them the way to be a person and let them know that the life they live isn't necessarily the life a lot of people live. This isn't reality. They're very blessed, and I like to keep them grounded. We preach that a lot in the household -- manners and staying grounded."
Father's Day at the ballpark
During Father's Day games, for the fourth consecutive year, players wore specially-designed New Era caps to raise awareness and funds for the fight against prostate cancer. Players also had the option to wear Stance multi-pattern blue-dyed socks. MLB will again donate 100 percent of its royalties from the sales of specialty caps and apparel emblazoned with the symbolic blue ribbon -- a minimum $300,000 collective donation -- to the Prostate Cancer Foundation and Stand Up To Cancer.
This effort also includes the annual Prostate Cancer Foundation "Home Run Challenge," which has given fans the chance to make a one-time monetary donation or pledge for every home run hit by their favourite MLB clubs during the time period of Saturday, June 1 through Father's Day, Sunday, June 16, all while tracking where their team stacks up in a "Team vs. Team" competition.
Every dollar donated through the Home Run Challenge goes to PCF to fund critical research to defeat prostate cancer. As of June 13, more than $1.26 million has been pledged via the Home Run Challenge in 2019. Since inception, the Home Run Challenge has raised more than $51 million for PCF, the world's leading philanthropic organization funding and accelerating prostate cancer research.
Founded in 1993, PCF has funded nearly 800 million of cutting-edge research by 2,200 scientists at 220 leading cancer centres in 22 countries around the world. Because of PCF's commitment to ending death and suffering from prostate cancer the death rate is down more than 52 percent and 1.5 million men are alive today as a result. PCF research now impacts 67 forms of human cancer by focusing on immunotherapy, the microbiome, and food as medicine. Learn more at pcf.org.