Gurriel makes professional debut
Highly touted Cuban prospect goes 0-for-2 in Blue Jays' spring opener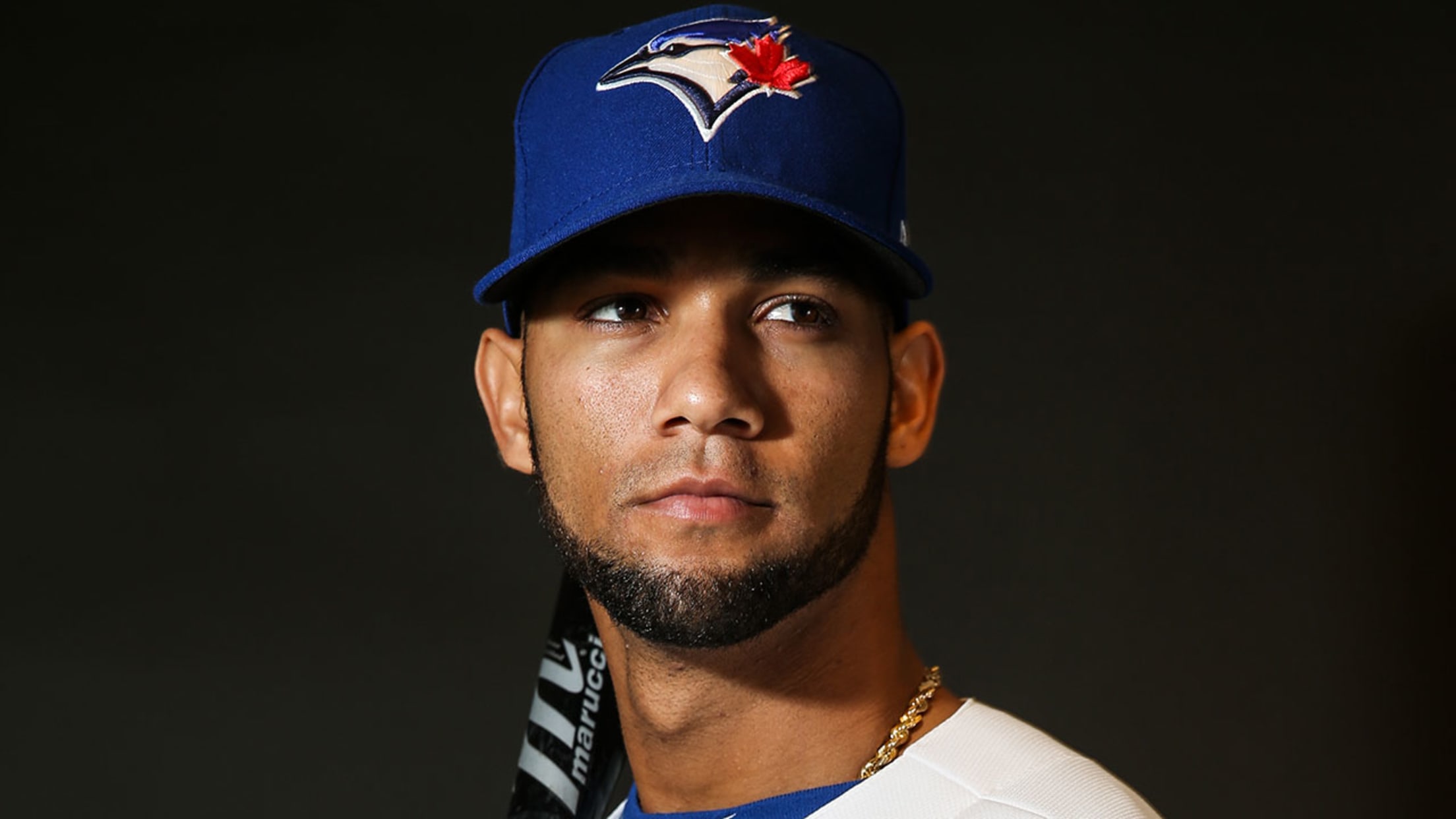 Lourdes Gurriel has been around the team for only 10 days, but he's fitting right in. "I just feel like one of them," he said after making his professional debut Saturday. (AP)
LAKE BUENA VISTA, Fla. -- A lot has happened for Lourdes Gurriel since the last time he played in a baseball game. That was in 2015 for the Industriales de La Habana in the Cuban National Series.Considered one of the top international prospects, Gurriel defected from Cuba and eventually signed
LAKE BUENA VISTA, Fla. -- A lot has happened for Lourdes Gurriel since the last time he played in a baseball game. That was in 2015 for the Industriales de La Habana in the Cuban National Series.
Considered one of the top international prospects, Gurriel defected from Cuba and eventually signed a seven-year, $22 million contract with the Blue Jays. And Saturday, in the Grapefruit League opener for both teams at Champion Stadium, he made his North American debut in Toronto's 7-4 loss to the Braves.
"He's got a live body," said manager John Gibbons. "He bounces around and he busts his butt down the line. He needs to play, and he'll get a lot of playing time here. I don't care how good you are, where you came from or how much you played, this is his first Major League team and he wants to make a good impression. And he'll get every opportunity to do that."
The 23-year-old pinch hit for starting shortstop Richard Urena in the sixth inning, and then remained in the game. He had two at-bats and grounded out both times.
"I'd be lying if I said I wasn't nervous," Gurriel admitted through a translator. "It was my first professional game and my first game in the past year. But thank God everything went well. We'll see how it goes."
Gurriel added that he was able to relax after getting his first ground ball and that he's in good shape despite not having played in so long.
"I don't feel tired at all. I'm not fatigued," he said. "It's just a little bit mental. I haven't played in a game in a long time. But it's just going to get better as time goes on."
Gurriel has been around big leaguers for about 10 days now and believes he's fitting in well.
"To be honest, when you get into the clubhouse, I feel like everybody is the same," he said. "Not to be cocky or anything, but I don't feel worse or better than them. I just feel like one of them."
Worth noting
• Gibbons was impressed with first baseman Rowdy Tellez, the organization's No. 5 prospect according to MLBPipeline.com, who doubled off veteran Bartolo Colon in the second inning. He also walked and scored two runs.
"Rowdy's right at the head of our list, knocking at the door," the manager said. "You just watch him more and more. There's something there. Something special there."
• Upcoming pitching: Right-hander Marcus Stroman will start Monday against the Pirates at Florida Auto Exchange Stadium, right-hander Lucas Harrell will be on the mound against the Bucs at Bradenton's LECOM Park on Tuesday and left-hander Ryan Borucki will face the Tigers when the Blue Jays return home on Wednesday.
Paul Hagen is a reporter for MLB.com.