Travis elects free agency, leaving Blue Jays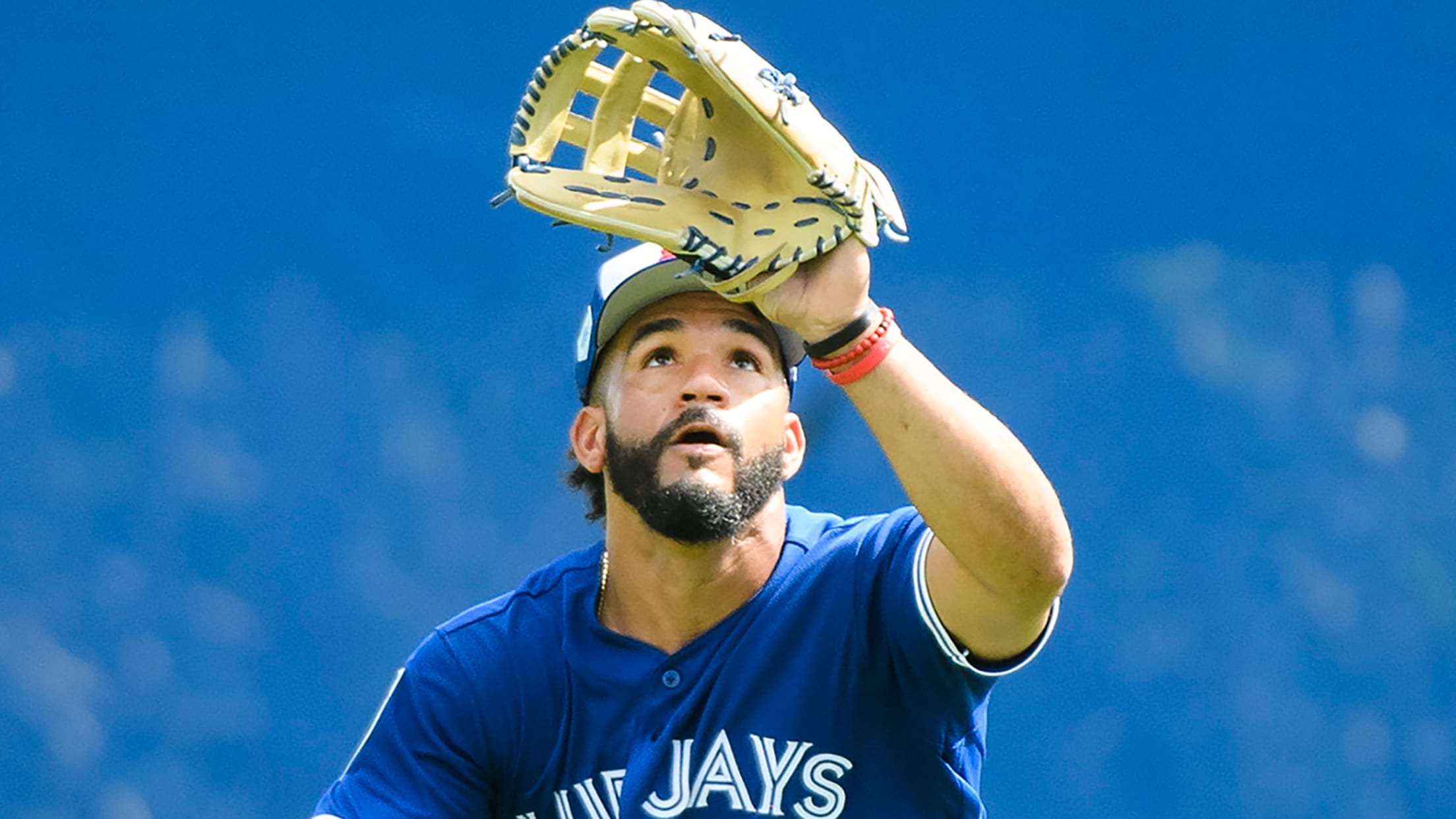 TORONTO -- Second baseman Devon Travis has declined his outright assignment to Triple-A Buffalo and elected free agency, the Blue Jays announced Thursday. Travis, 28, missed the entire 2019 season after undergoing surgery on his left knee, another long recovery in a series of knee and shoulder injuries that have
TORONTO -- Second baseman Devon Travis has declined his outright assignment to Triple-A Buffalo and elected free agency, the Blue Jays announced Thursday.
Travis, 28, missed the entire 2019 season after undergoing surgery on his left knee, another long recovery in a series of knee and shoulder injuries that have tested him mentally and physically.
Back in Spring Training, Travis and the Blue Jays were optimistic that these issues were behind him. The club had managed his workload to 103 games in 2018, with his health being of greater importance than his uncharacteristic .656 OPS, but some inflammation crept in during spring drills. Travis was understandably emotional at the time.
"I love this game," Travis said in March. "This is not just baseball, but it's my life. It's how I take care of my family; it's how I live the life that I live. I'm thankful for it and everything that comes with it. To wake up every day and call yourself a professional baseball player, that's been a goal of mine since I was a kid."
Devon Travis has officially elected free agency in lieu of accepting an outright assignment, and so I think it's a good time to share this story on his impact within the #BlueJays organization once more. ⬇️ https://t.co/Hu8EWBj657

— Alexis Brudnicki (@baseballexis) November 7, 2019
Travis broke through with the Blue Jays in 2015, the year after he'd been acquired from the Tigers for Anthony Gose, and immediately established himself as a potential fixture in the club's infield. Over those first two seasons (163 combined games), Travis hit .301 with 19 home runs, 46 doubles and an .811 OPS.
He looked like a prototypical offensive second baseman at the time, with a line-drive swing that could produce a .300 average and 40 doubles in any given season.
Injuries have slowed Travis' production since, but the respect of his teammates and organization has never wavered. From taking younger players under his wing to encouraging those going through injuries or slumps of their own, Travis has been a generous teammate and one of the more beloved figures in the organization.
Thank You, Toronto. 🇨🇦 pic.twitter.com/27czi7Iprr

— Devon Travis (@DeVoTrAv) November 7, 2019
"He's one of the warmest human beings I've ever been around, and certainly in a Major League clubhouse," general manager Ross Atkins said earlier this season. "He oozes empathy. [It] just comes out of him, and he connects with people across all cultures, all walks of life and is an incredible human being."
Now a free agent, Travis is free to sign with any team, including back with the Blue Jays. Toronto's infield is set with Cavan Biggio at second, Bo Bichette at shortstop and Vladimir Guerrero Jr. at third, while Brandon Drury and Richard Ureña represent the current top options to provide depth behind them.