Appearing for 14th team, Jackson sets record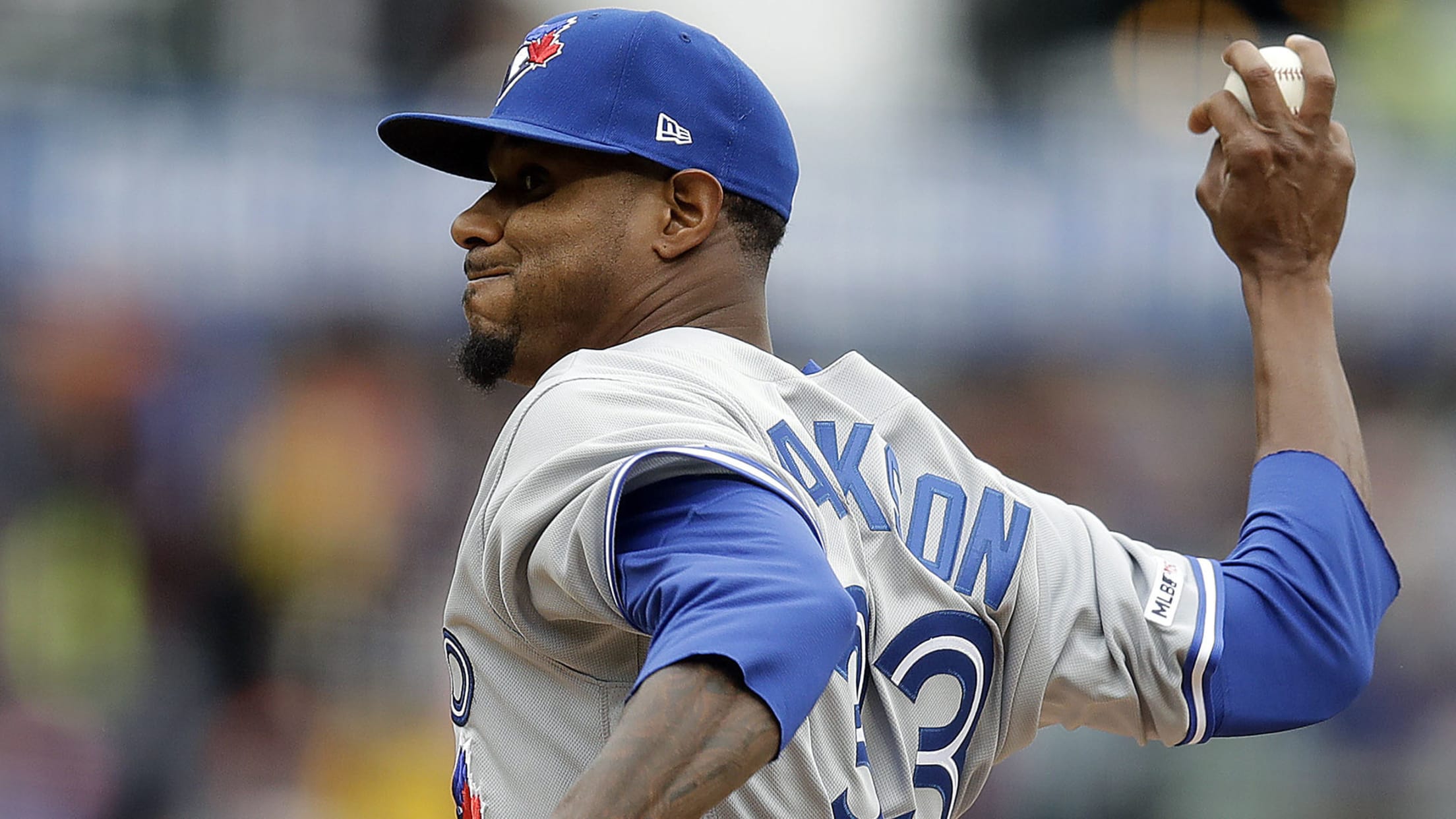 SAN FRANCISCO -- Edwin Jackson set a Major League record with his very first pitch of Wednesday's Blue Jays game against the Giants. Toronto became the 14th team for which Jackson, 35, has performed in his Major League career since 2003. That broke the record that he shared with right-hander
SAN FRANCISCO -- Edwin Jackson set a Major League record with his very first pitch of Wednesday's Blue Jays game against the Giants.
Toronto became the 14th team for which Jackson, 35, has performed in his Major League career since 2003. That broke the record that he shared with right-hander Octavio Dotel.
The Blue Jays obtained Jackson on Saturday for cash. He had signed with Oakland about a month earlier and was pitching himself into shape in the Minors. In his debut with Toronto, the right-hander allowed three runs (two earned) on six hits over five innings, with one walk and two strikeouts.
"It's a fun trivia fact," Jackson said Tuesday about his itinerant background. "For me, I'm just blessed and happy to be back where I feel I can pitch. I feel like I'm a Major League player and I've proven I can play in the big leagues. I'm very grateful."
"To tell you the truth, I haven't seen him pitch for a while," Blue Jays manager Charlie Montoyo said ahead of Jackson's Toronto debut. "But I know he's a gamer and I know he competes, because I've seen him many times."
Chris Haft has covered the Major Leagues since 1991 and has worked for MLB.com since 2007. Follow him on Twitter at @goodforball.