Blue Jays Arizona Fall League updates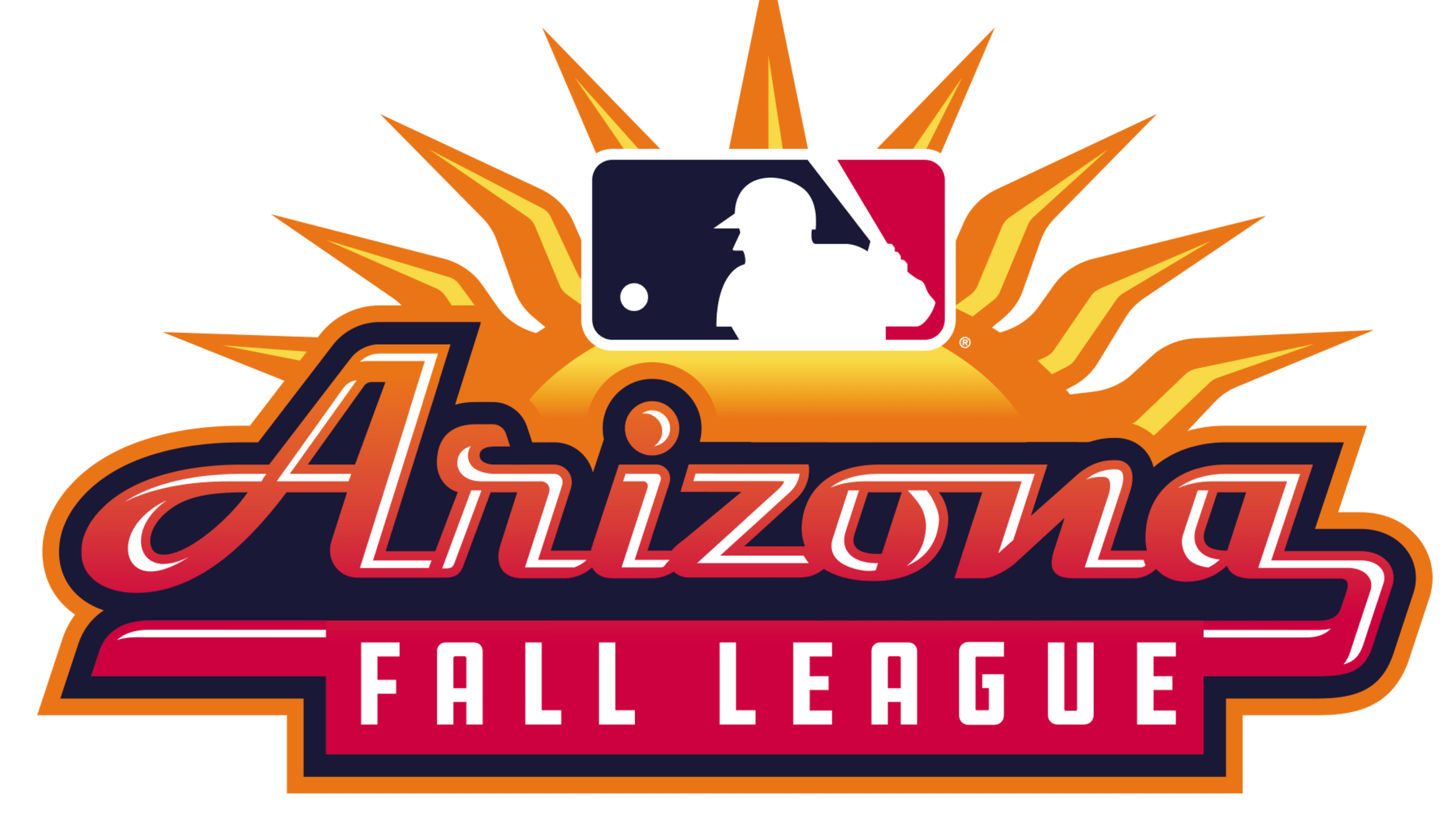 Seven Blue Jays prospects are playing for the Scottsdale Scorpions in the 2019 Arizona Fall League: Shortstop Kevin Smith (No. 13), second baseman Cullen Large, right-hander Maverik Buffo, right-hander Mike Ellenbest, right-hander Jackson Rees, right-hander Graham Spraker and shortstop Logan Warmoth.
Warmoth embraces AFL after erratic season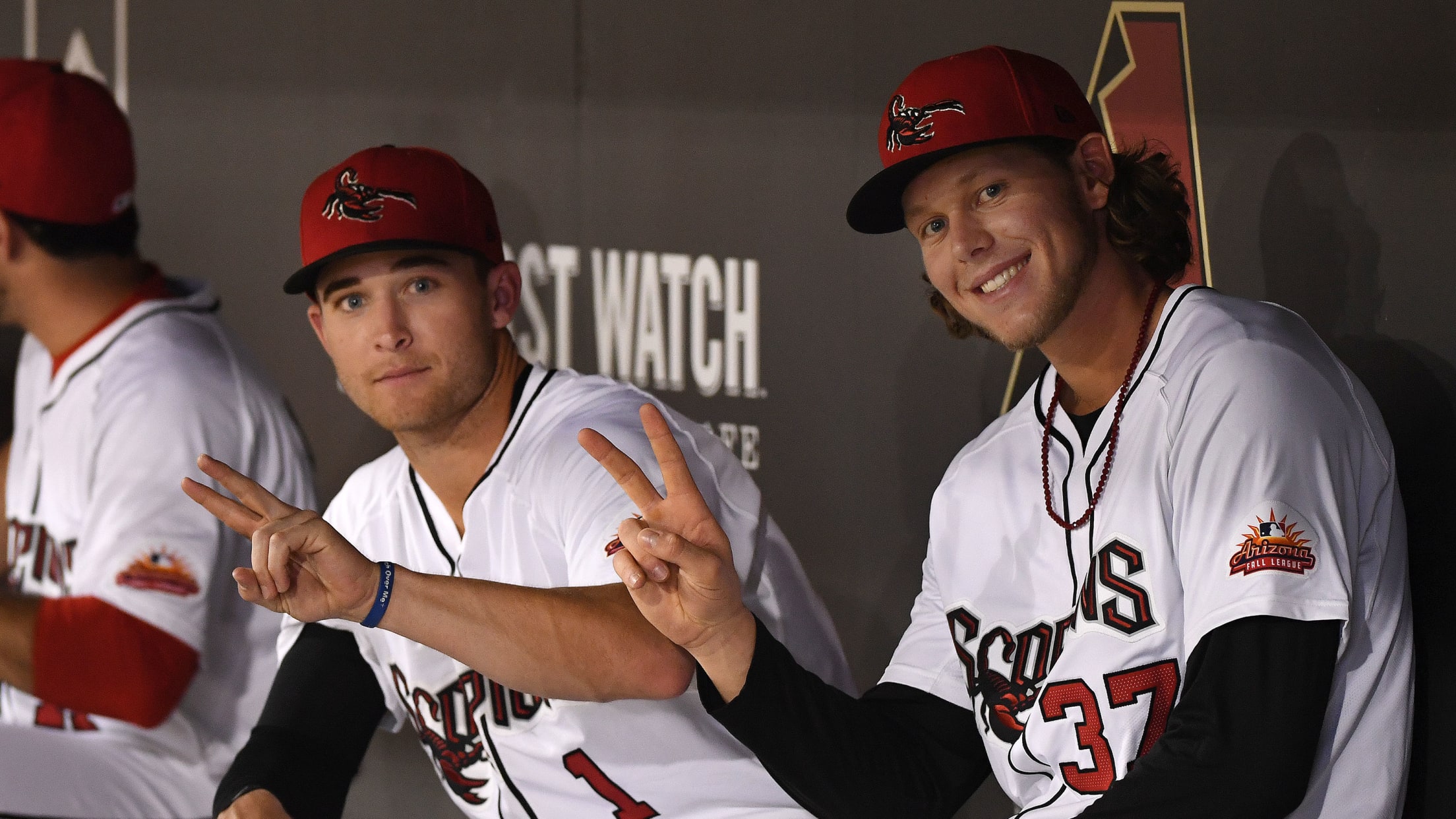 When the Blue Jays selected Logan Warmoth in the first round (No. 22 overall) of the 2017 Draft out of North Carolina, he was viewed as a player who, with his strong track record of performing against advanced college competition in the Atlantic Coast Conference, could move quickly through the
Pipeline names Blue Jays Prospects of the Year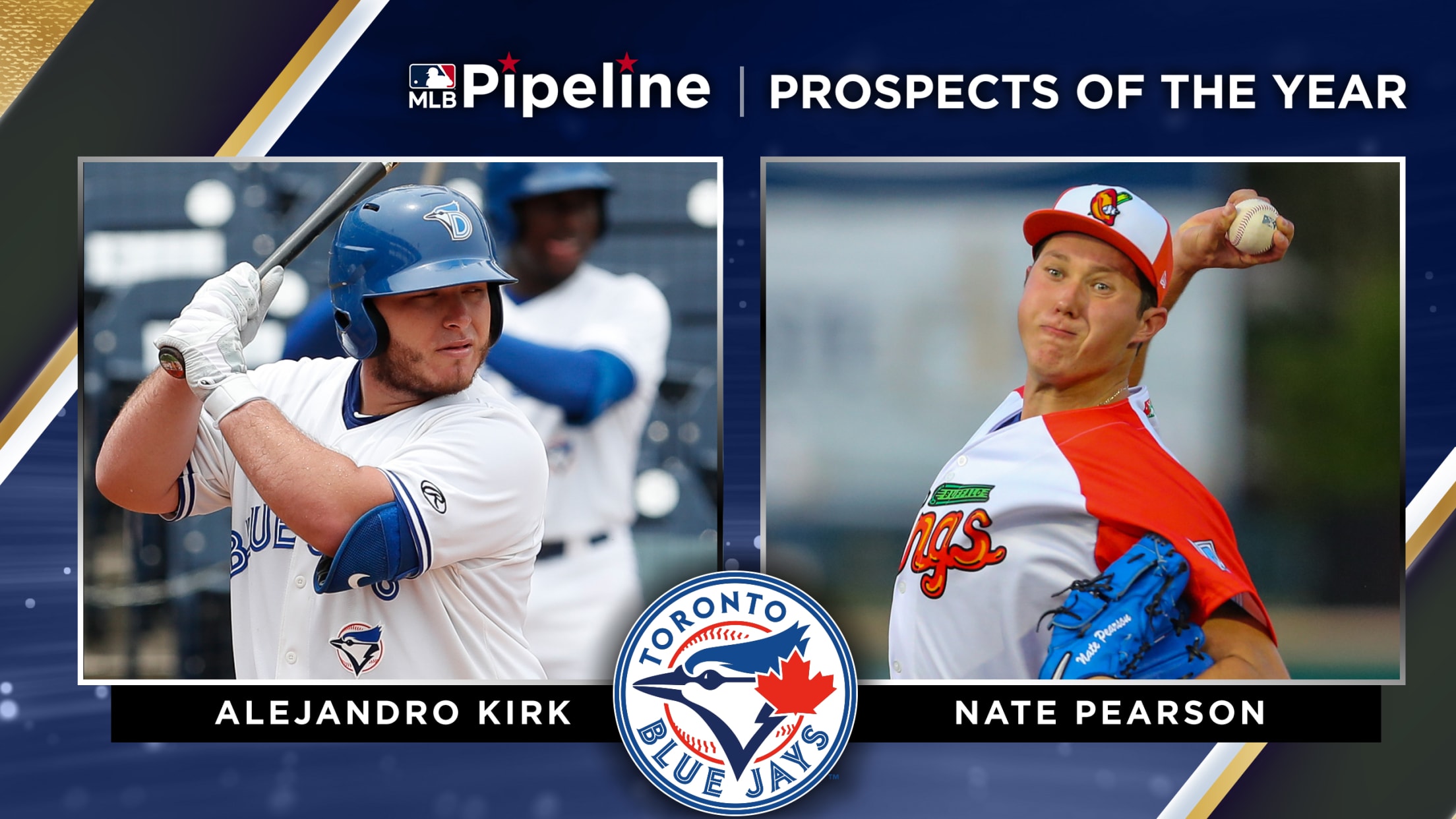 TORONTO -- One year after throwing just 1 2/3 Minor League innings in an injury-shortened season, Blue Jays' No. 1 prospect Nate Pearson has emerged as one of the best young arms in baseball. With a 2.30 ERA split across three levels in 2019, ending in Triple-A Buffalo, Pearson will
Manoah seeking consistency with changeup
No. 3 prospect getting glimpse of big league life this weekend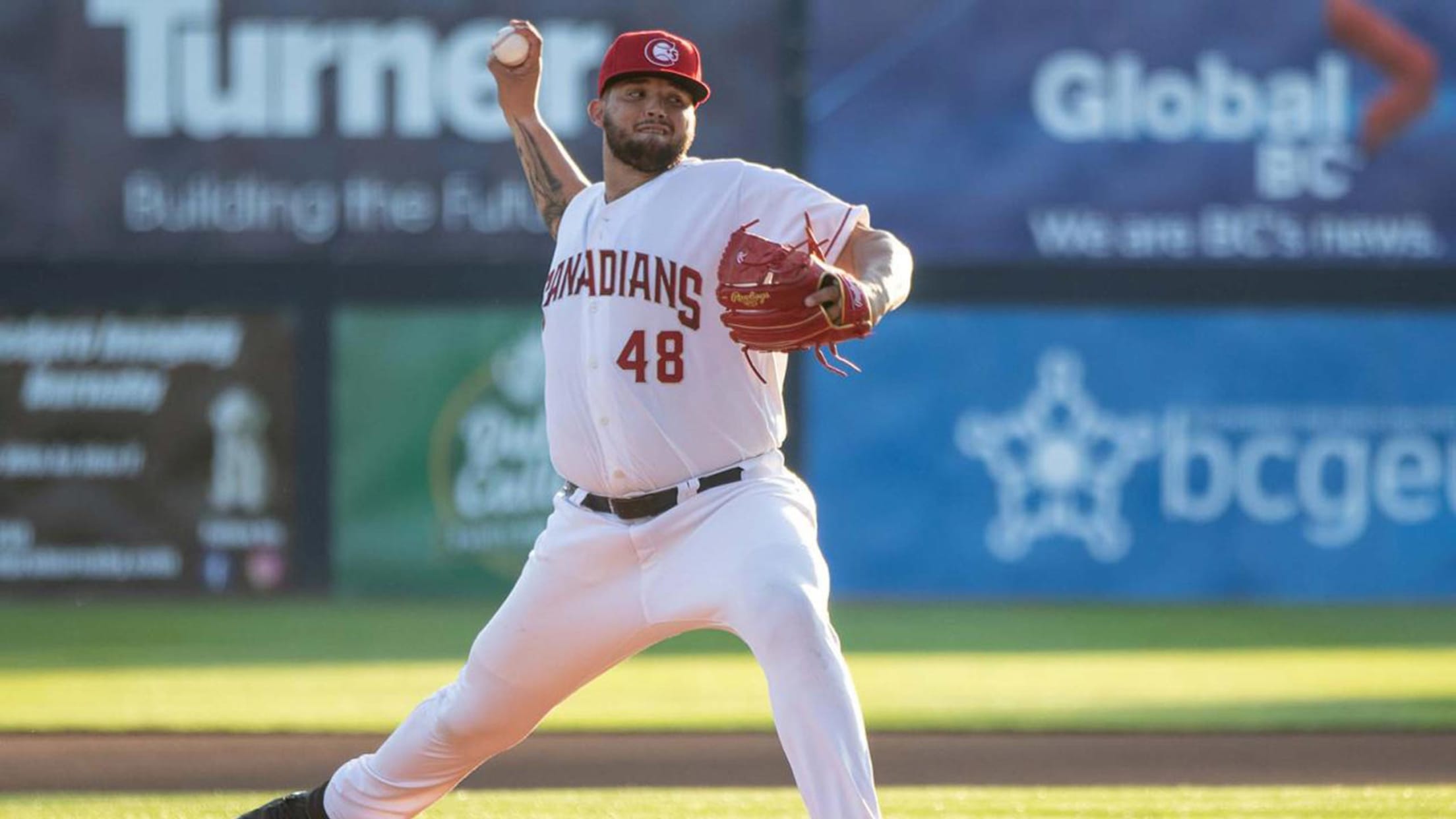 TORONTO -- Blue Jays No. 3 prospect Alek Manoah is at Rogers Centre in Toronto for this weekend's series against the Yankees, and he's hard to miss. The 6-foot-6, 260-pound right-hander is a mountain of a man at 21, and after being selected 11th overall by the Blue Jays in
Kay impresses in debut as Blue Jays fall to Rays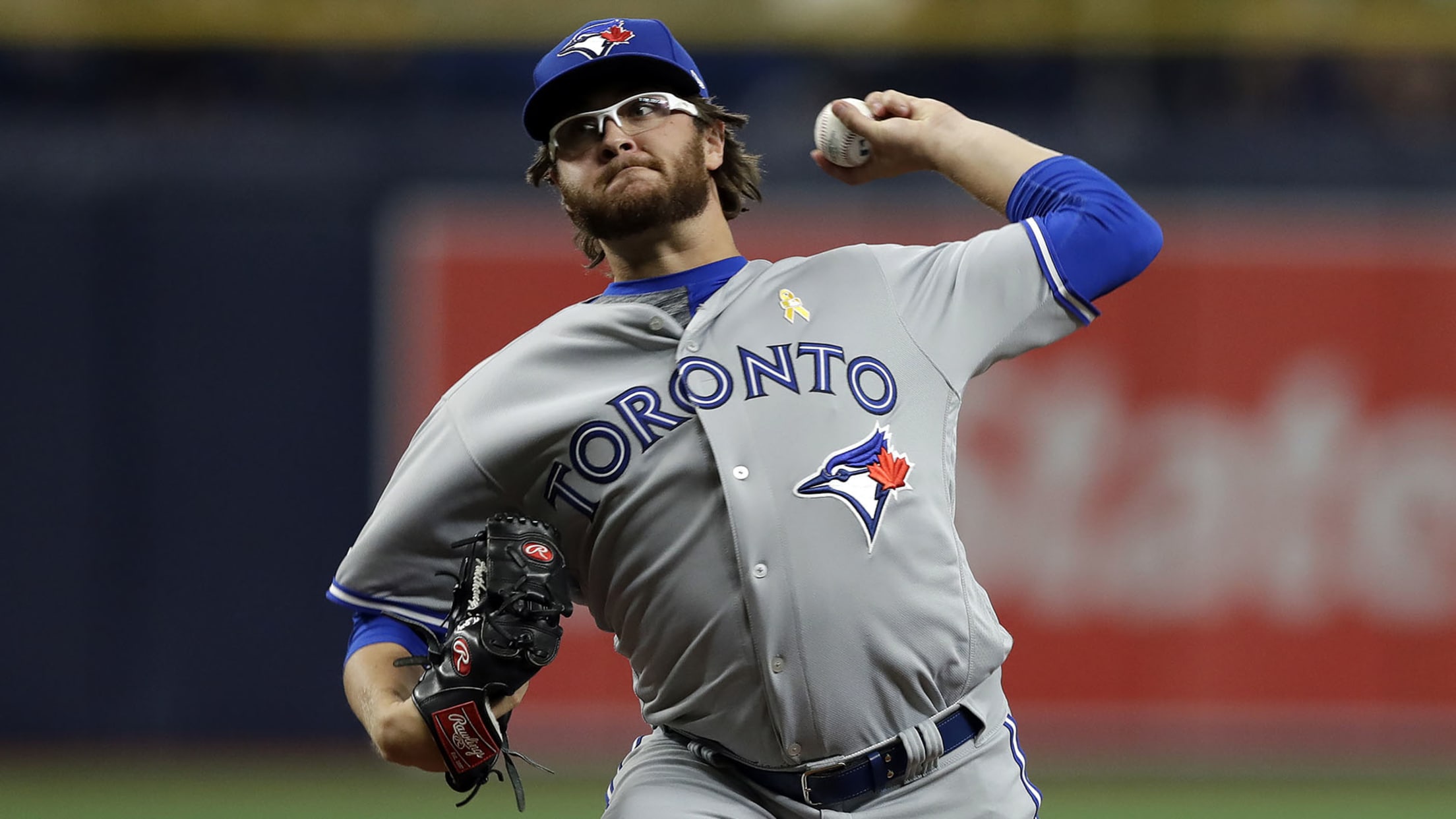 ST. PETERSBURG -- With all the unknowns surrounding Anthony Kay before his MLB debut on Saturday night, manager Charlie Montoyo kept his expectations simple. What was Montoyo hoping for from Kay against the Rays? "I'm hoping I can say, 'Wow, that's a good arm,'" Montoyo said before the game with
No. 4 prospect Kay set for MLB debut vs. Rays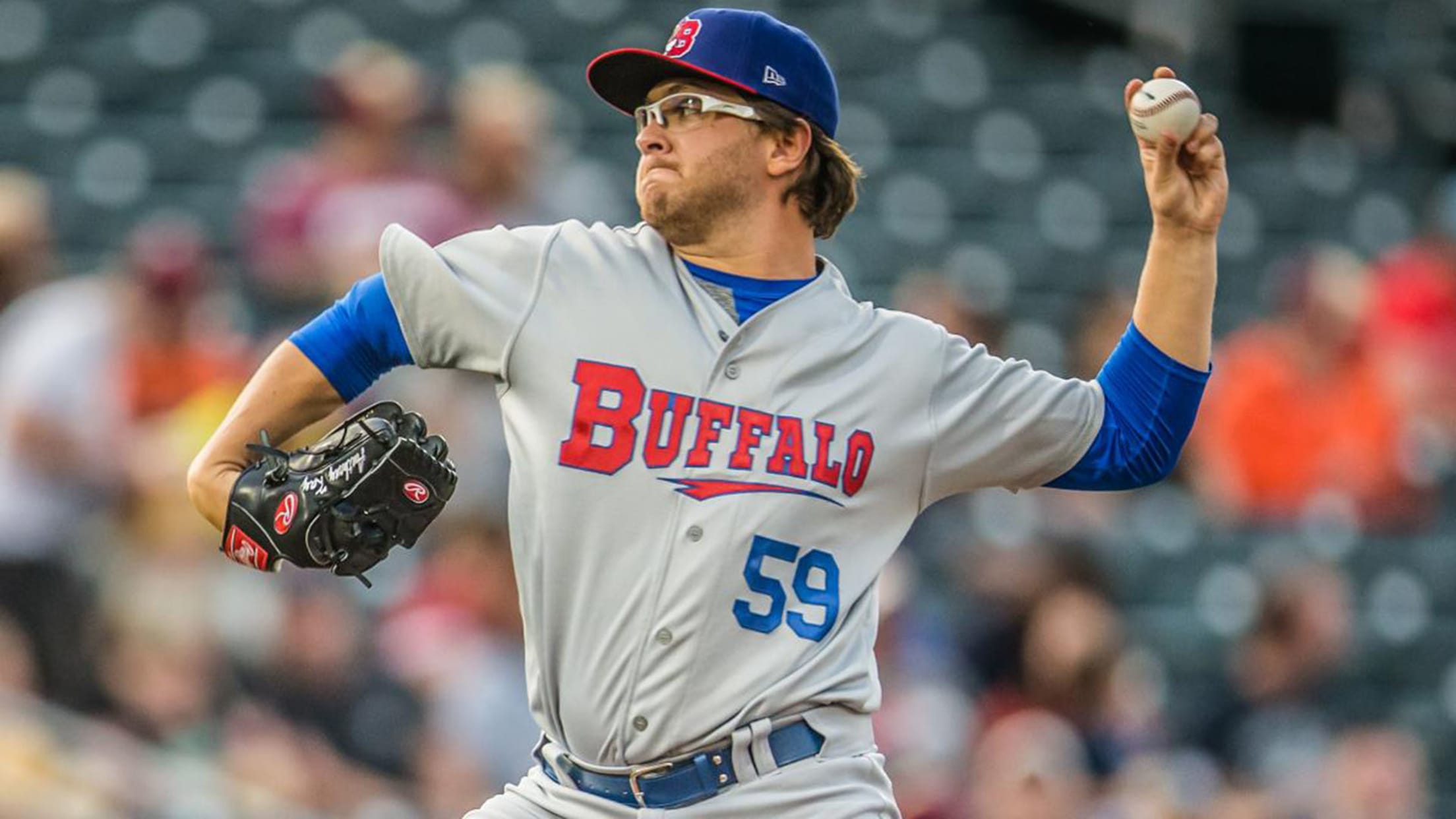 ST. PETERSBURG -- The Blue Jays' future continues to arrive in waves this season. On Friday, Anthony Kay, Toronto's No. 4 prospect according to MLB Pipeline, joined the clubhouse after a seven-start stint at Triple-A Buffalo. Kay was officially activated Saturday just hours ahead of his MLB debut against the
Education becomes priority for Anthony Alford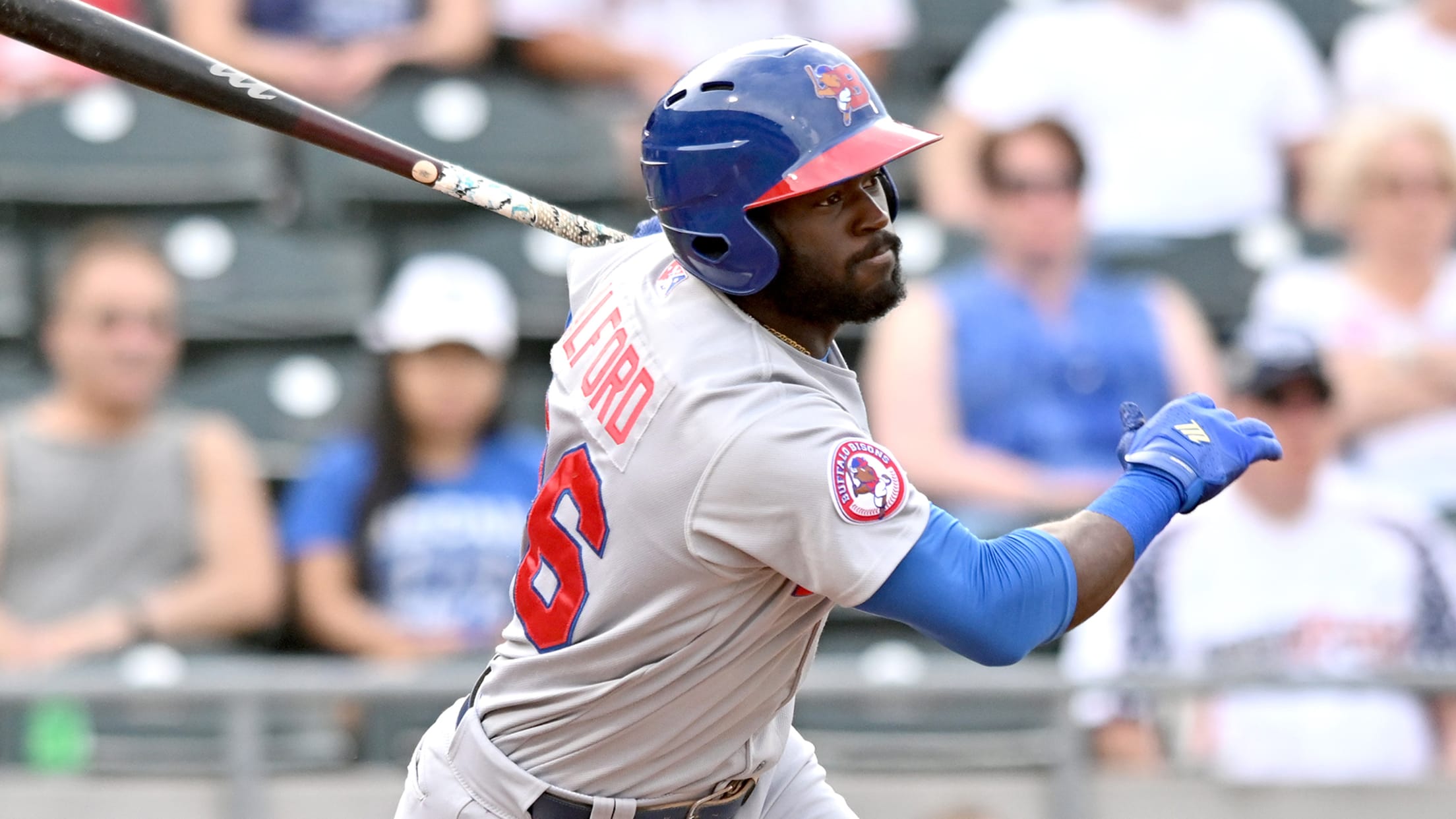 BUFFALO, N.Y. -- Anthony Alford's background is that of the road less traveled. The Blue Jays drafted the 25-year-old outfielder out of high school, but before he committed to baseball full-time, Alford played football at both Southern Miss and Ole Miss, an experience he cherishes because he knows that it
Prospect Murphy adjusting to his new delivery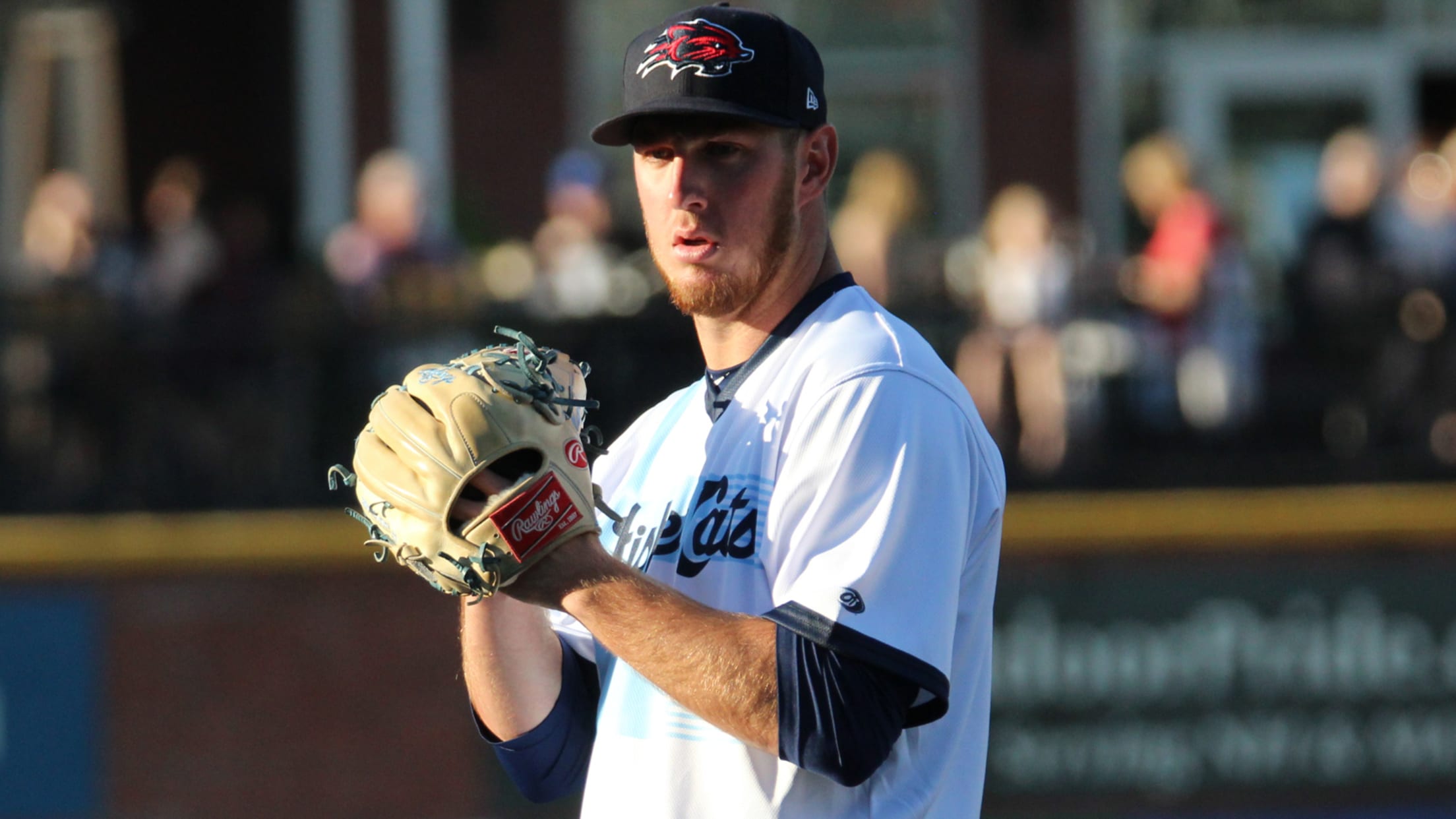 The second half of the season has been one of trial and error for Patrick Murphy. After 11 starts at Double-A New Hampshire, the 24-year-old right-hander learned on June 2 that the delivery he's developed and used throughout his entire baseball career was deemed illegal, as determined by Major League
Romano recalled as Giles goes on paternity list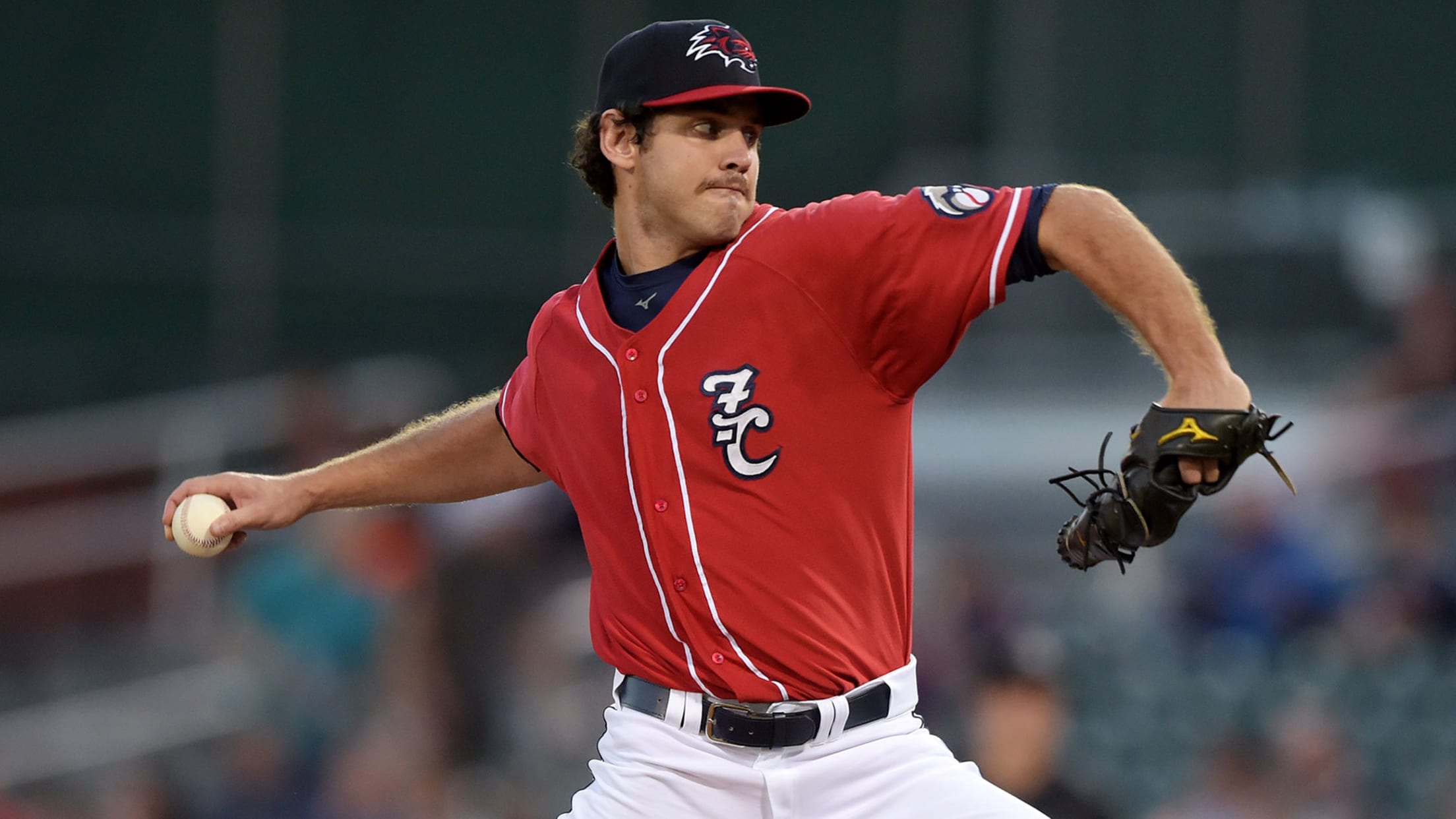 LOS ANGELES -- Blue Jays closer Ken Giles was placed on the paternity list ahead of Thursday's series finale at Dodger Stadium. As the corresponding move, right-hander Jordan Romano was recalled from Triple-A Buffalo. Romano, 26, made his Major League debut on June 12, and has allowed three runs across
Inbox: Bichette has bright future ahead of him
Beat reporter Keegan Matheson answers questions from Toronto fans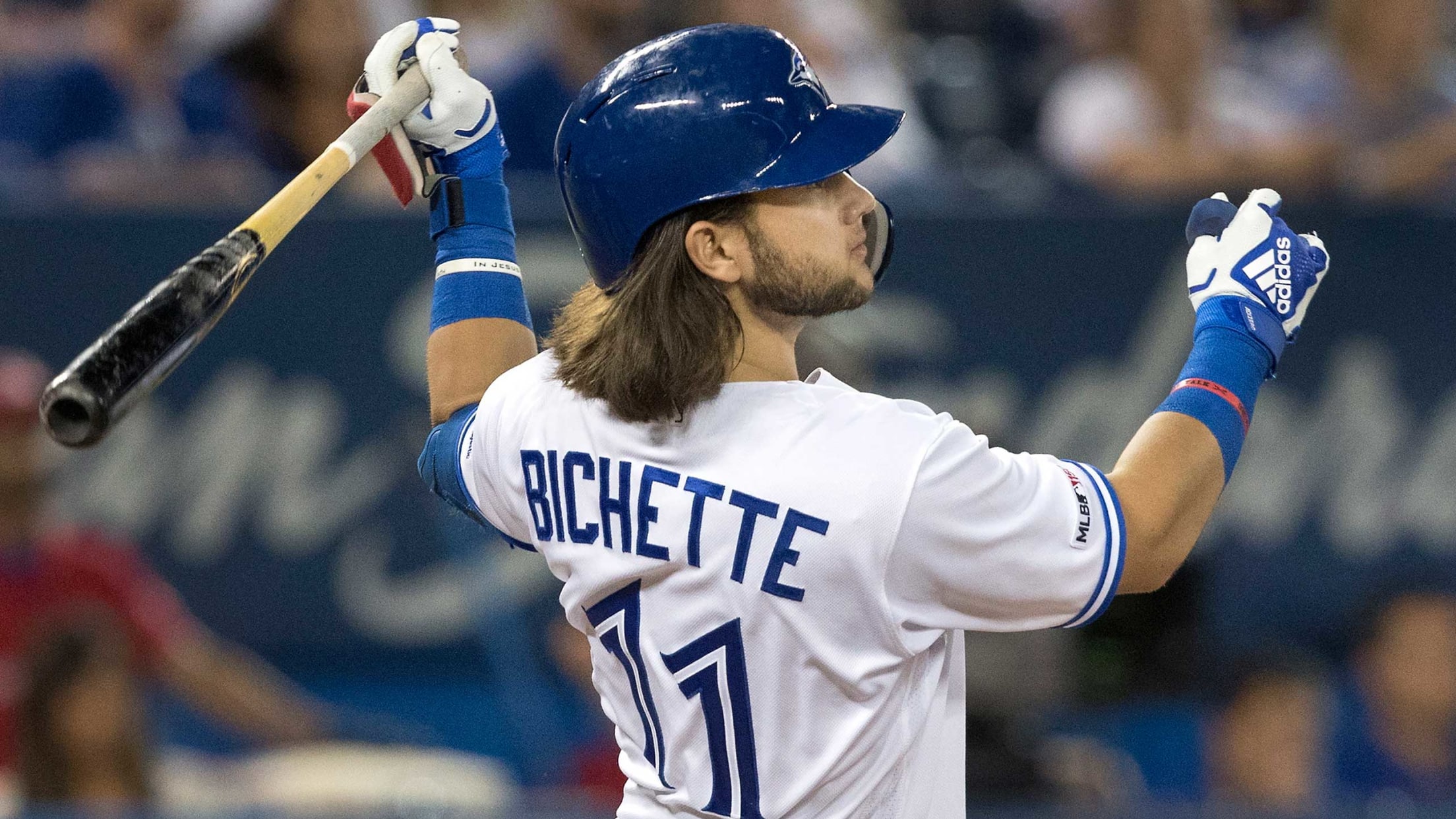 TORONTO -- The Blue Jays have further embraced their youth movement in August after the departures of several veterans. It's gone well, too, with a record of 9-8 and an average of 5.35 runs per game. These final six weeks of the season are about building for 2020 and beyond
1st-rounder Manoah adapting to pro ball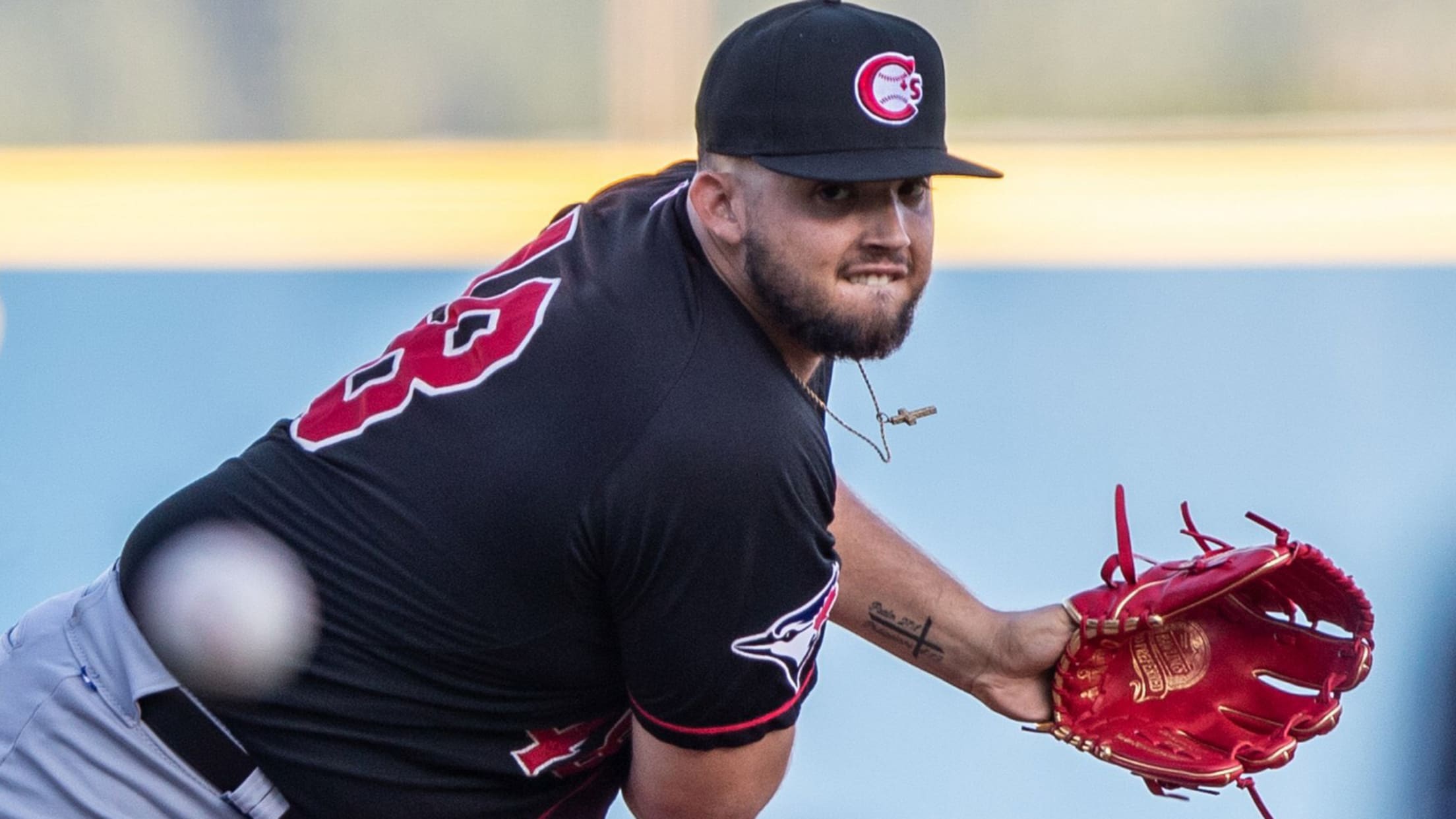 Alek Manoah knows exactly who he is and who he wants to be. The 6-foot-6, 260-pound right-hander from Miami spent his amateur playing days growing into the man and pitcher he is now at 21 years old, and while he takes pride in continuing the learning process, Manoah is also
'Be yourself': Prospect Taylor finding his way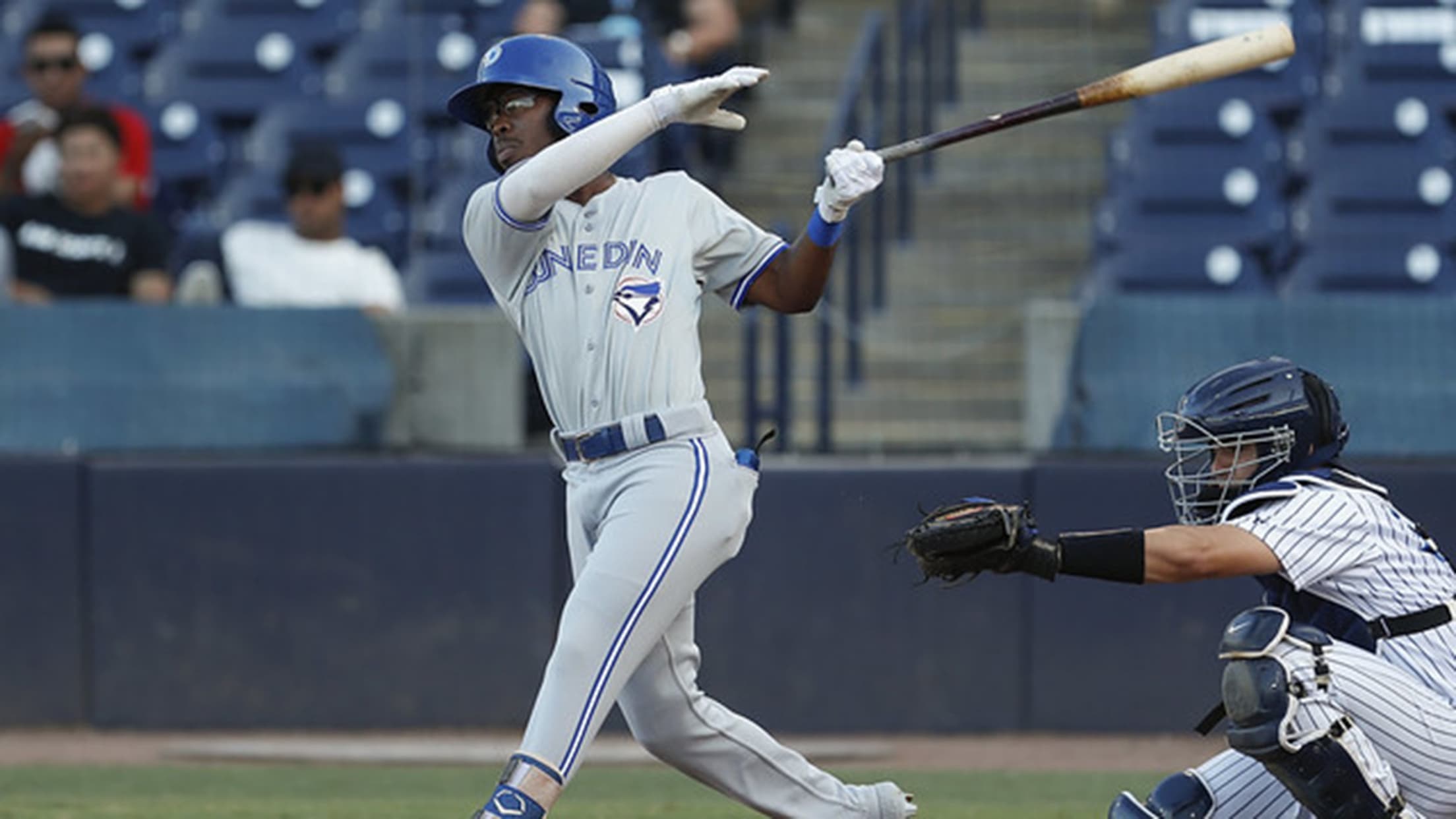 TORONTO -- Samad Taylor is learning to play his game. In his fourth season of professional baseball, the 21-year-old infielder has learned that the same game he has known for the majority of his life can become different, if he lets it. Though he's doing a better job of not
Bichette impresses in front of family and friends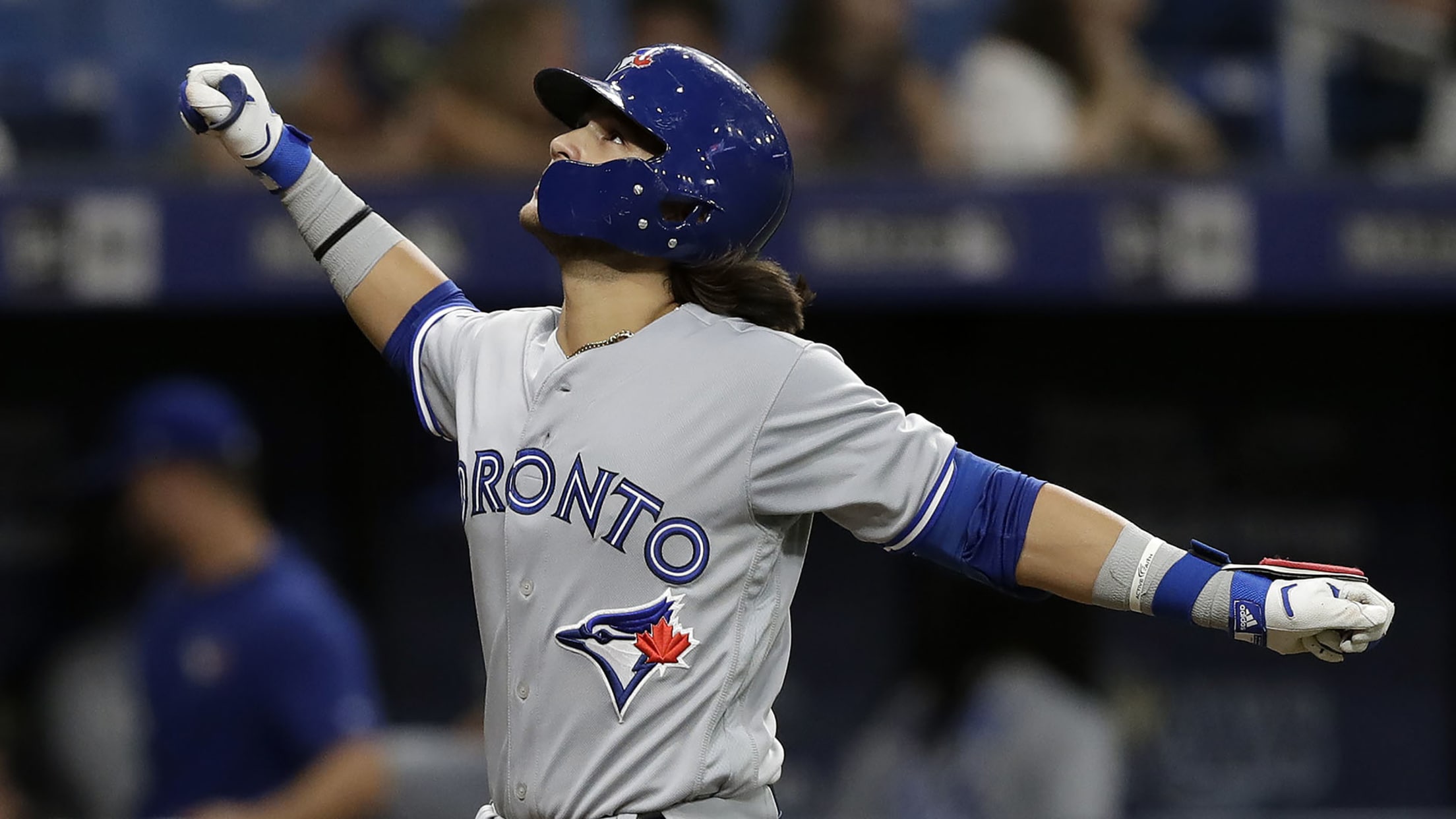 ST. PETERSBURG -- Bo Bichette needed just two pitches to announce his return to town on Monday night, and two more to send the crowd behind the plate into a frenzy during the Blue Jays' 2-0 win over the Rays at Tropicana Field. With Bichette's high school about four miles
After trade, Kay off and running for Bisons
Lefty becomes Toronto's No. 5 prospect following Stroman swap with Mets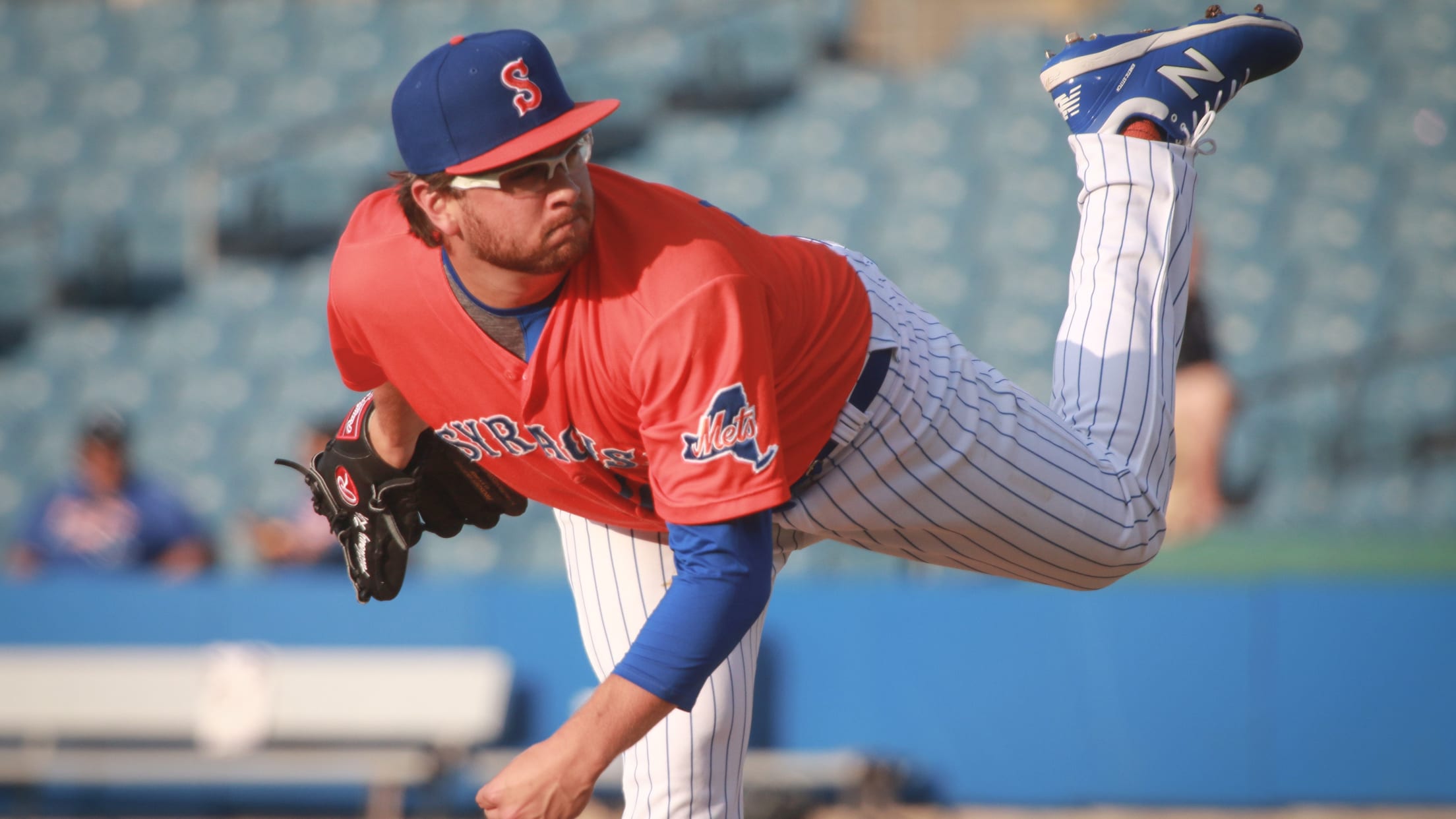 BUFFALO, N.Y. -- When Anthony Kay learned that he was about to be traded to the Blue Jays from the Mets, he was at the mall. The 24-year-old left-hander and his girlfriend were heading to see "Toy Story 4" after his Triple-A Syracuse Mets team wrapped up a shutout over
Toronto's No. 24 prospect Diaz earns callup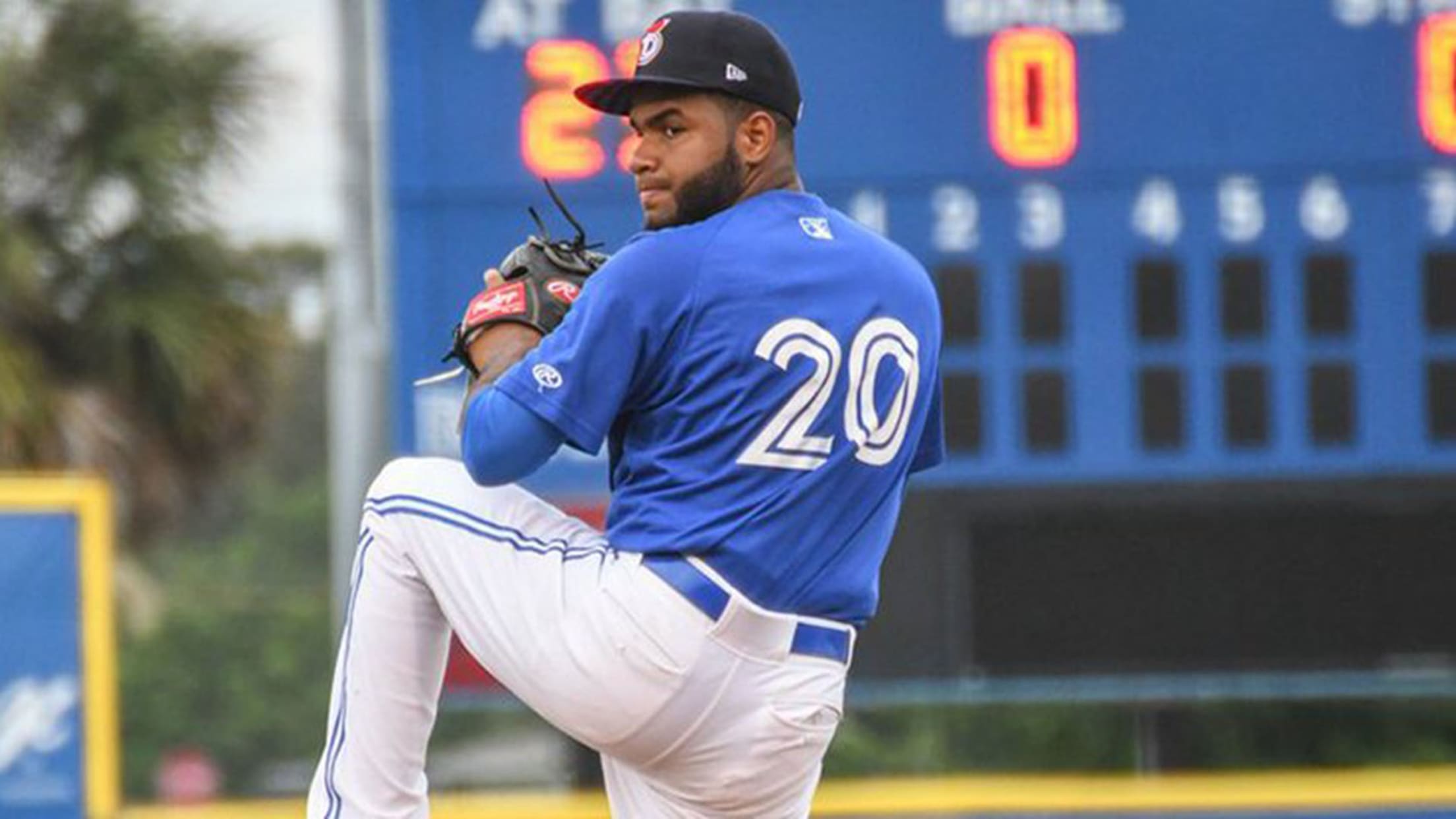 BALTIMORE -- Although it may have been a surprise move from the periphery to call up Yennsy Diaz to the Majors, there was never any lack of confidence in the 22-year-old. Even though his mother was overcome with emotion when he called her with the news on the way to
New Core Four? Youth leads way for Blue Jays
Bichette, Biggio, Gurriel and Vlad take top spots in Toronto's order for first time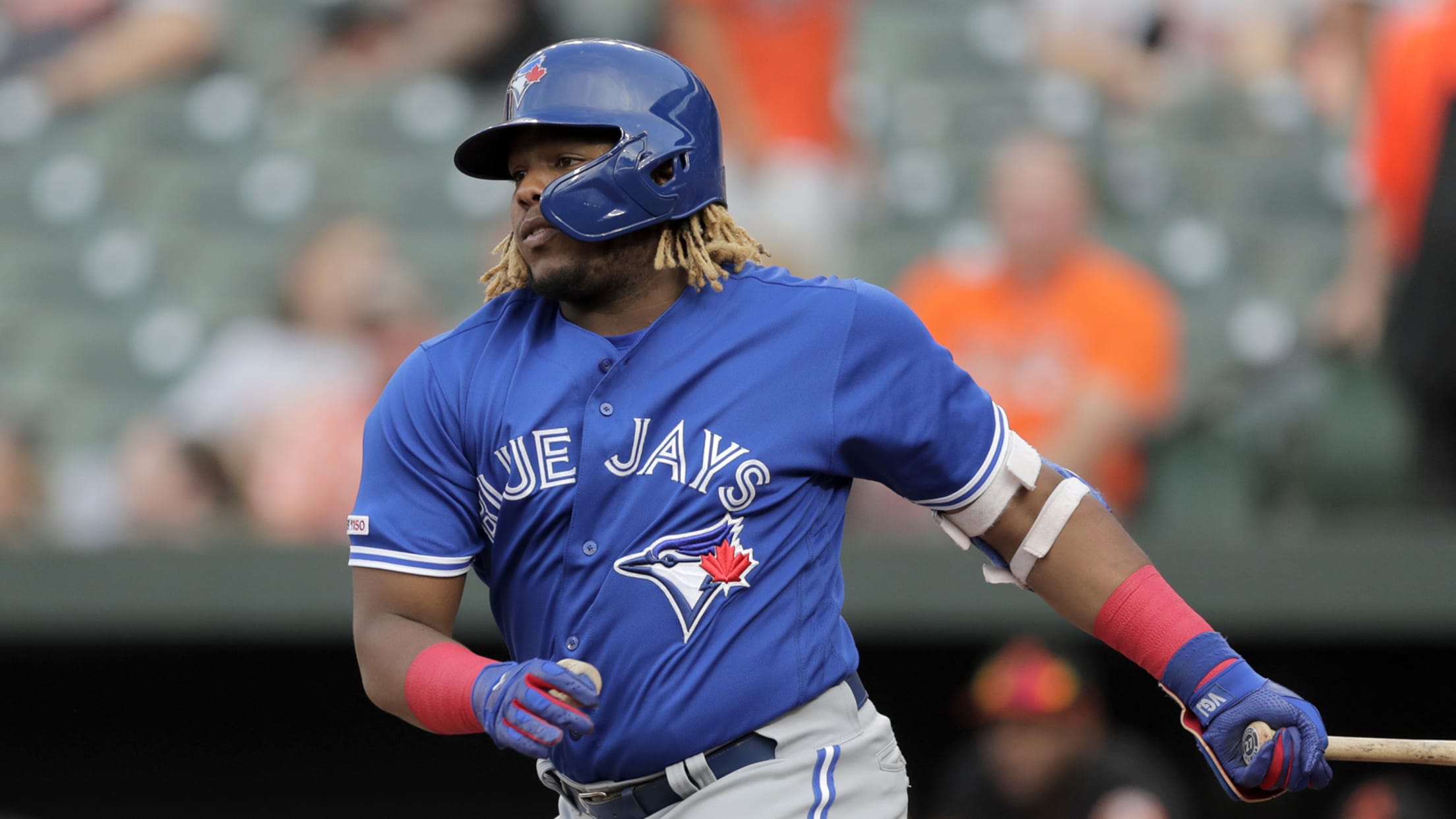 BALTIMORE -- What transpired Friday could be just a tease. Maybe a foreshadowing, if you will. It was not the first time the cornerstones of the Blue Jays' rebuild -- Bo Bichette, Cavan Biggio, Lourdes Gurriel Jr. and Vladimir Guerrero Jr. -- were in the lineup together, but it was
Blue Jays bolster young core at Deadline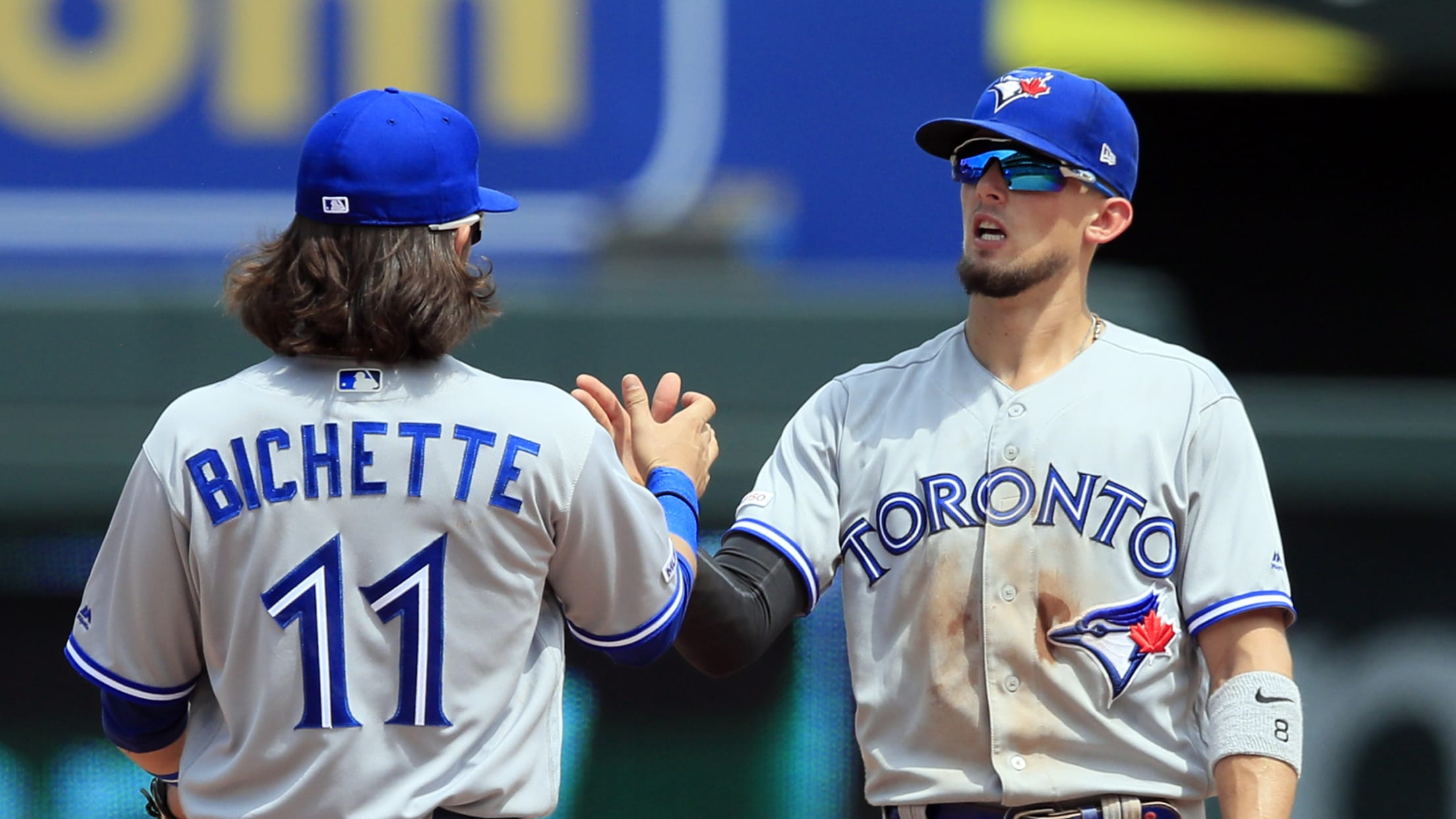 KANSAS CITY -- The Blue Jays are letting the kids play. After an incredibly busy time leading right up to the July 31 Trade Deadline, Toronto bolstered its young core and said goodbye to several veteran players along the way. Between Sunday and Wednesday afternoon, the Blue Jays added pitching
Fisher top prize for Blue Jays on Deadline day
Bittersweet departures for Sanchez, Biagini (to Astros), Hudson (Nats)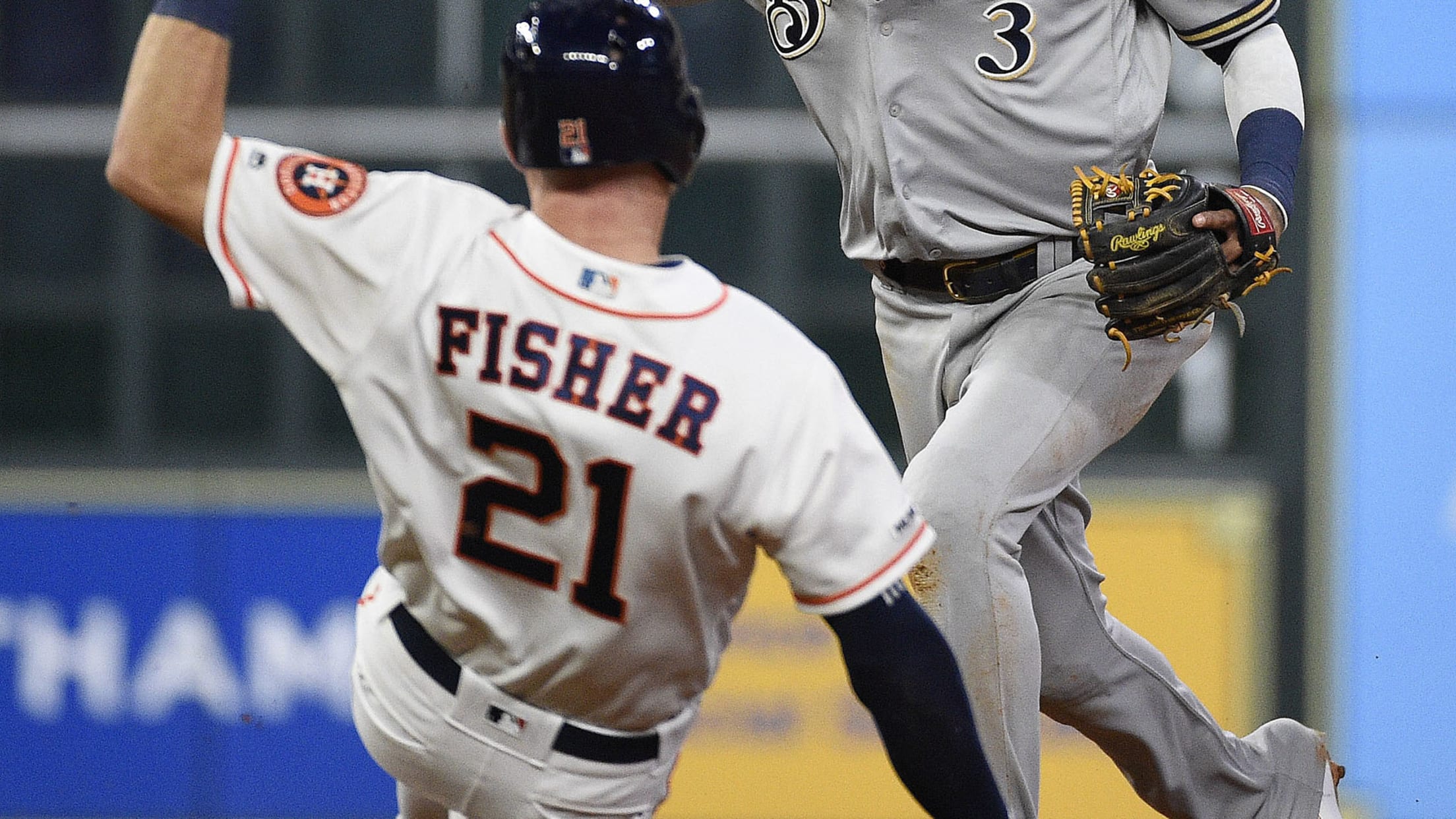 KANSAS CITY -- As the minutes ticked down to the 4 p.m. ET Trade Deadline on Wednesday, the Blue Jays made a flurry of moves at the finish line. Just after wrapping up a 4-1 win over the Royals at Kauffman Stadium, Aaron Sanchez and Joe Biagini were informed that
Biggio, Blue Jays roll with Bo in win over Royals
Bichette singles in MLB debut, joins family legacies in Toronto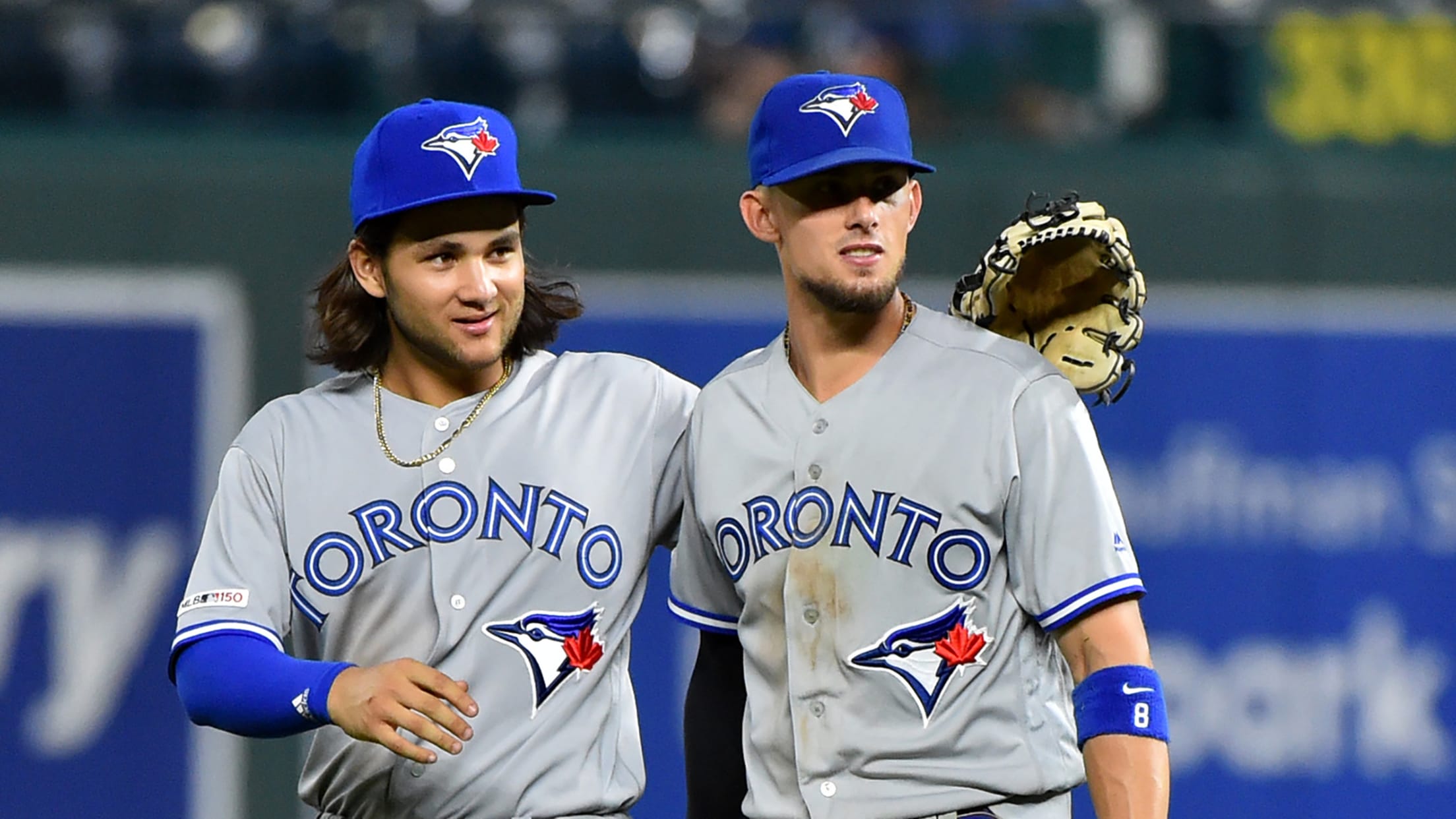 KANSAS CITY -- Bo Bichette brought an air of anticipation with him to the big leagues when he joined the Blue Jays' roster ahead of Monday night's game against the Royals. The 21-year-old shortstop came not only to play, but Bichette came to win in his Major League debut, which
Bo Bichette gets 'cool' tip of cap for hit from dad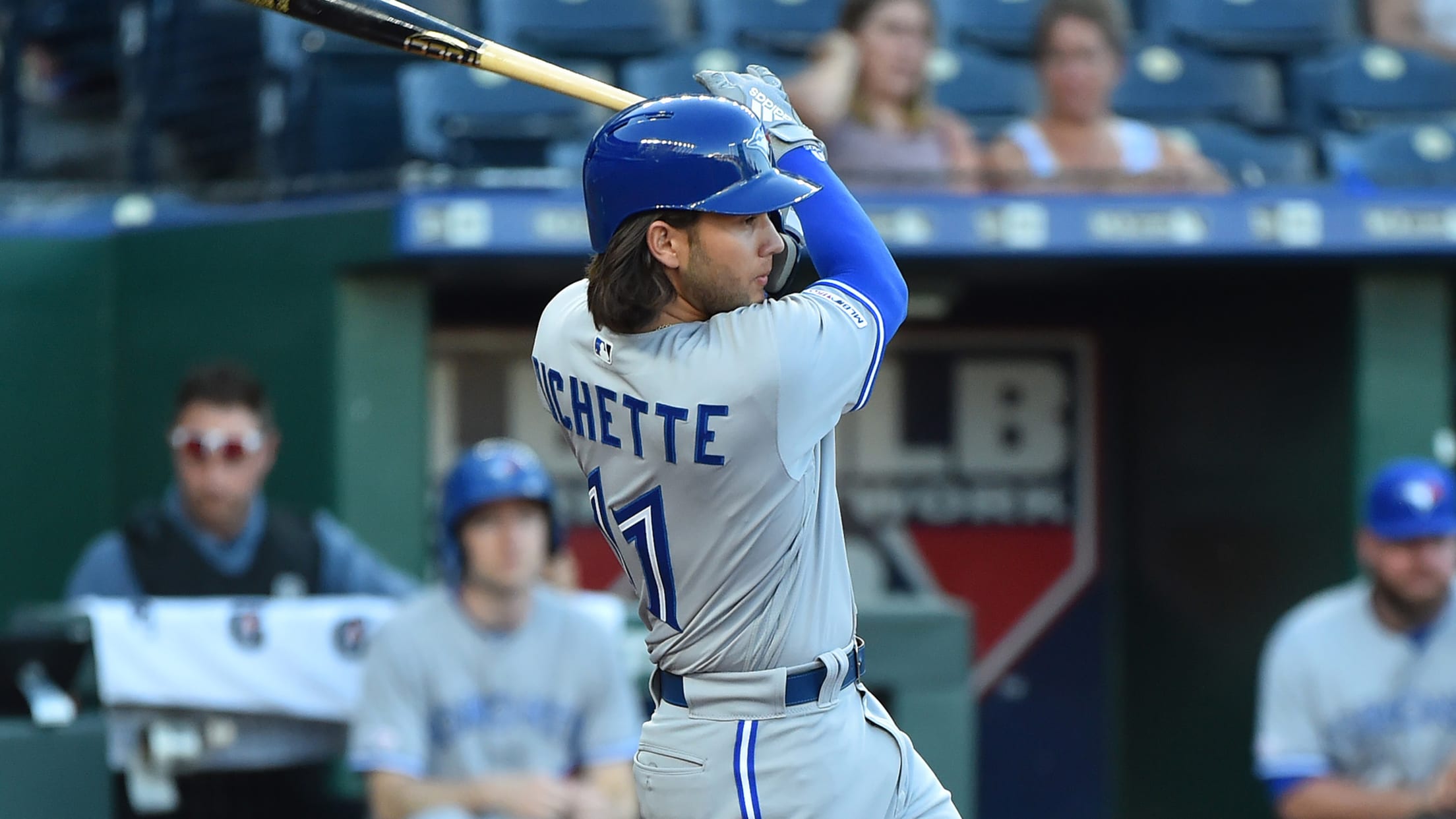 KANSAS CITY -- The next generation of Blue Jays players has officially arrived as Bo Bichette, the shortstop of the future, made his Major League debut in Monday night's 7-3 win over the Royals at Kauffman Stadium. Bichette, who started at short and went 1-for-4, singled in his first Major
Here's what to expect from Bichette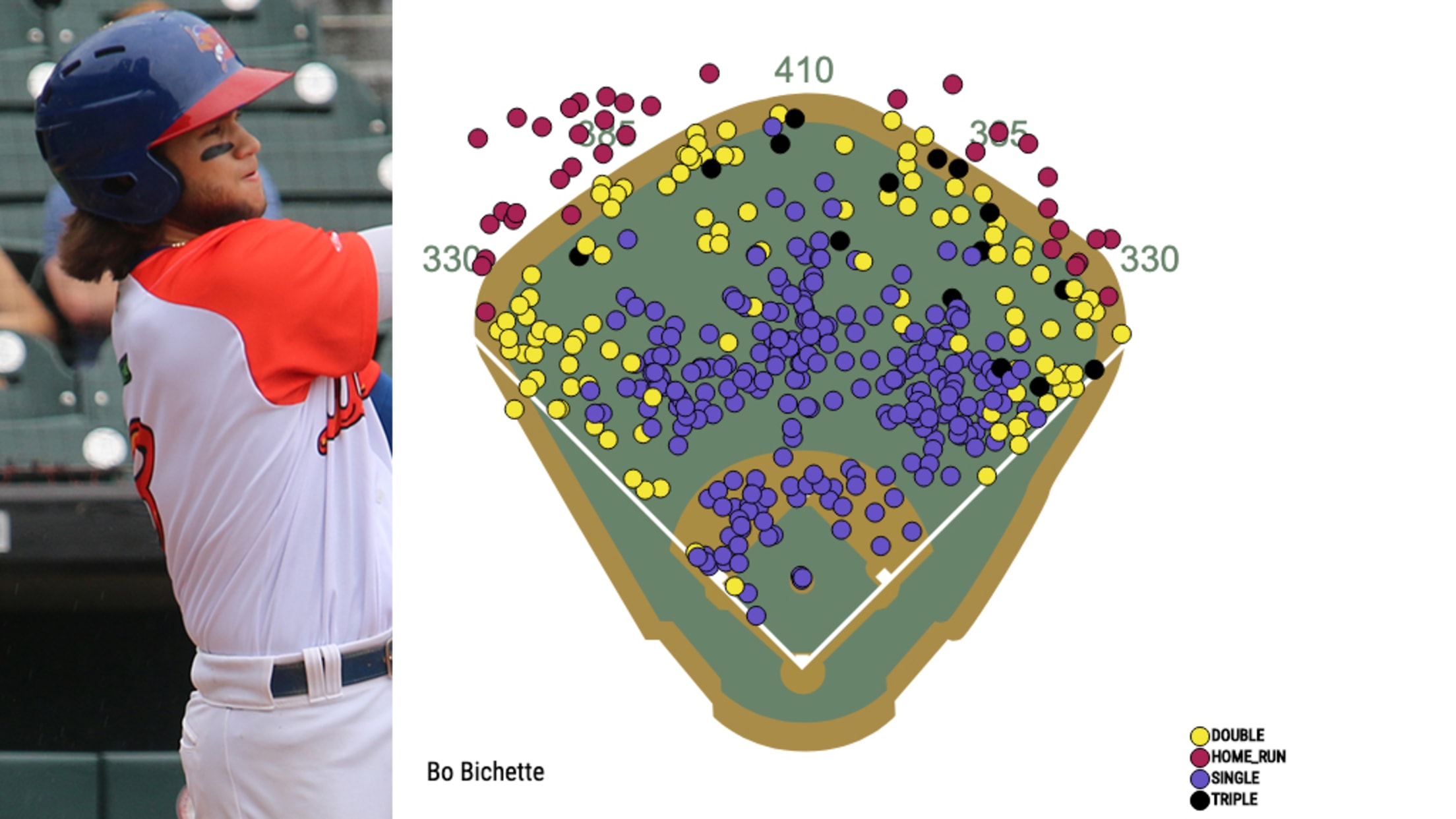 Another big piece of the Blue Jays' future is heading to the Major Leagues as the club promoted top prospect Bo Bichette on Monday ahead of Toronto's three-game road series against the Royals. Bichette, MLB Pipeline's No. 8 overall prospect, was removed in the third inning of Triple-A Buffalo's game
After slow start, prospect Kevin Smith heating up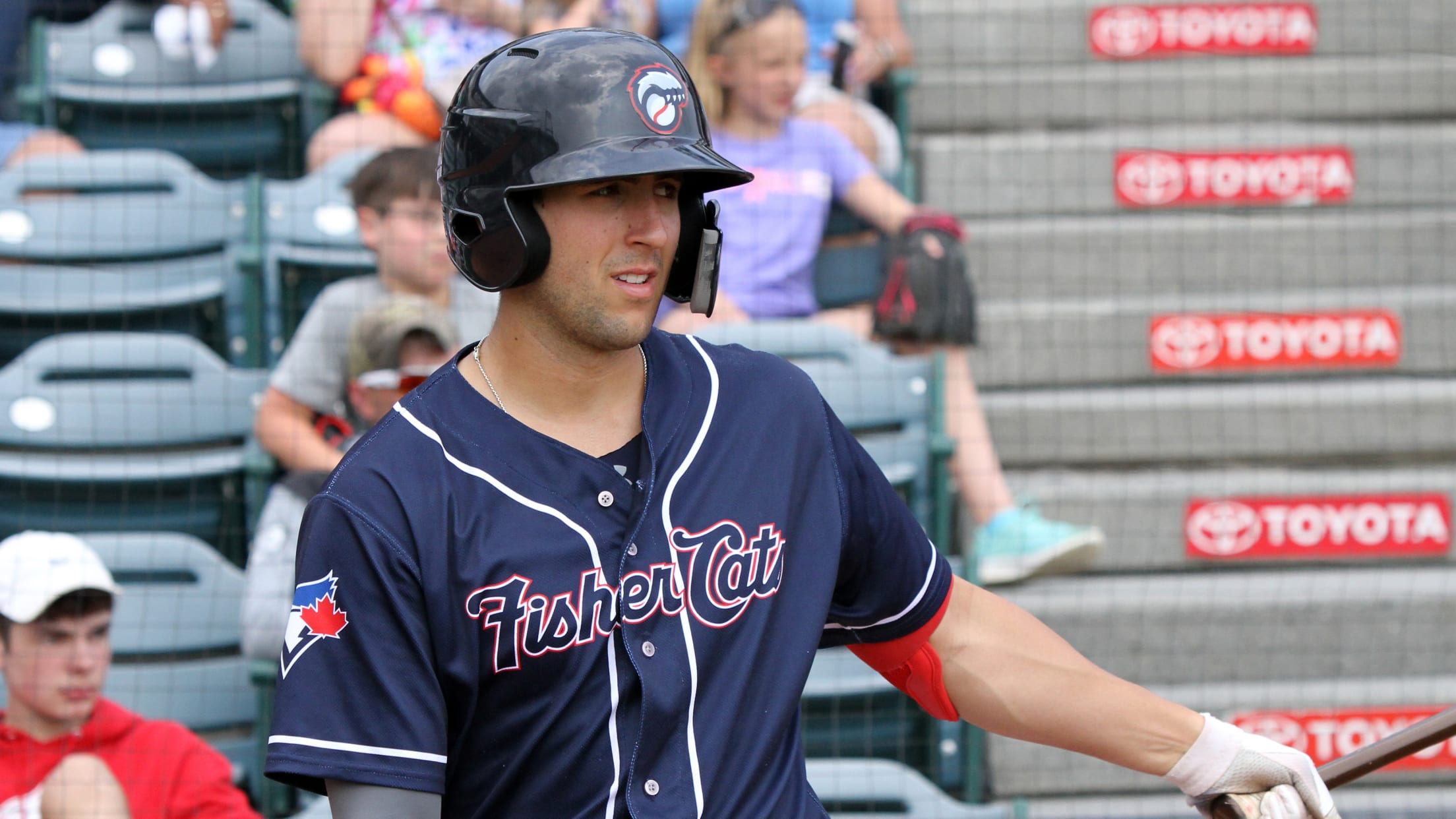 Kevin Smith is always looking for ways to test his own limitations. After a successful season split between Class A Lansing and Class A Advanced Dunedin last year, where he hit a combined .302/.358/.528 with 25 home runs, 31 doubles, six triples, 93 runs scored, 93 RBIs and 29 stolen
Montoyo praises Bichette's fire to reach Majors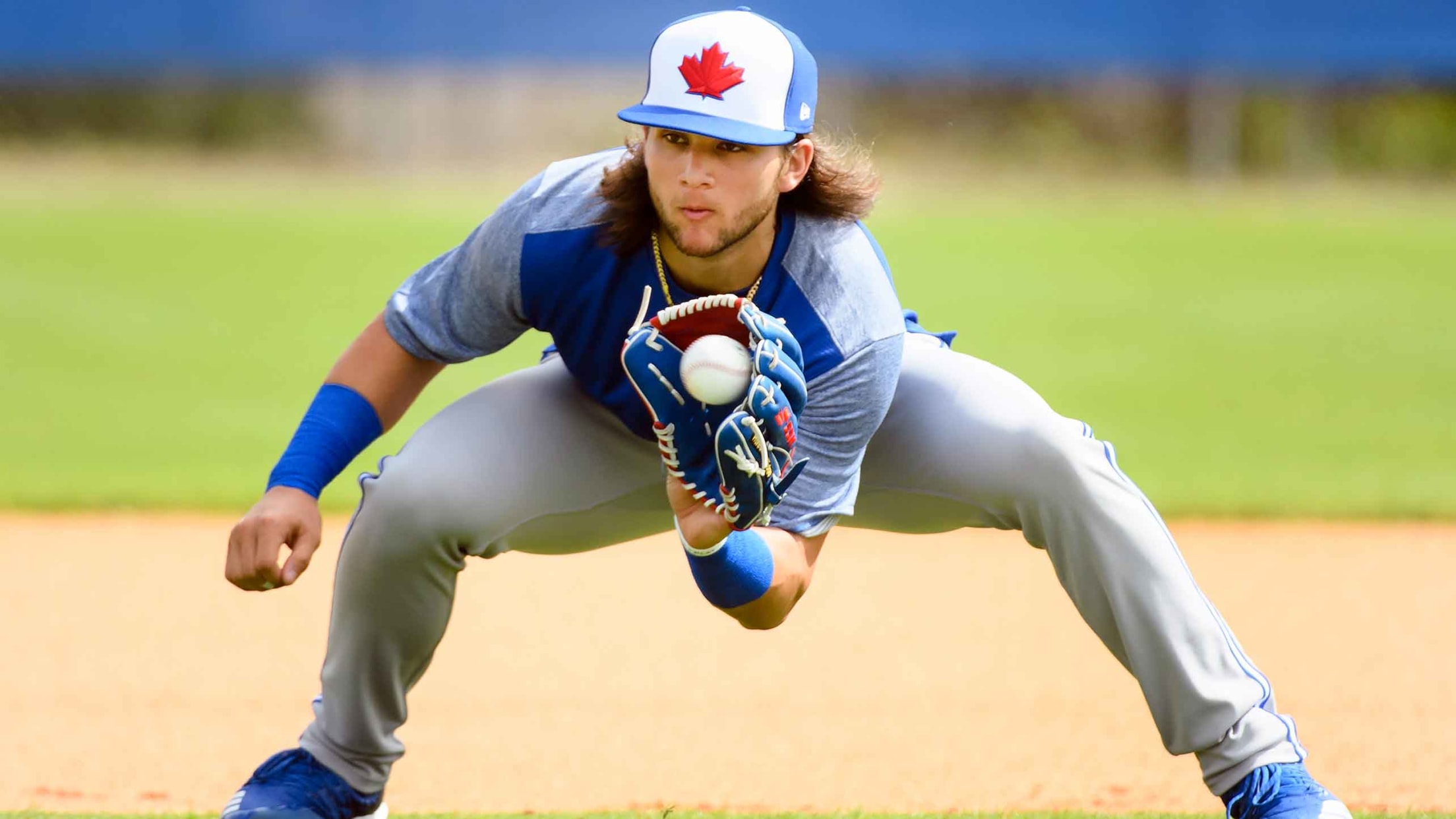 BOSTON -- In a season when Vladimir Guerrero Jr. and Cavan Biggio have made their Major League debuts, another Blue Jays top prospect is eager for the opportunity. Bo Bichette, the organization's No. 1 prospect according to MLB Pipeline, has been making a strong case for himself at Triple-A Buffalo.
Blue Jays OF prospect displays poise, patience
In 2nd year of pro ball, Cal Stevenson shows knack for getting on base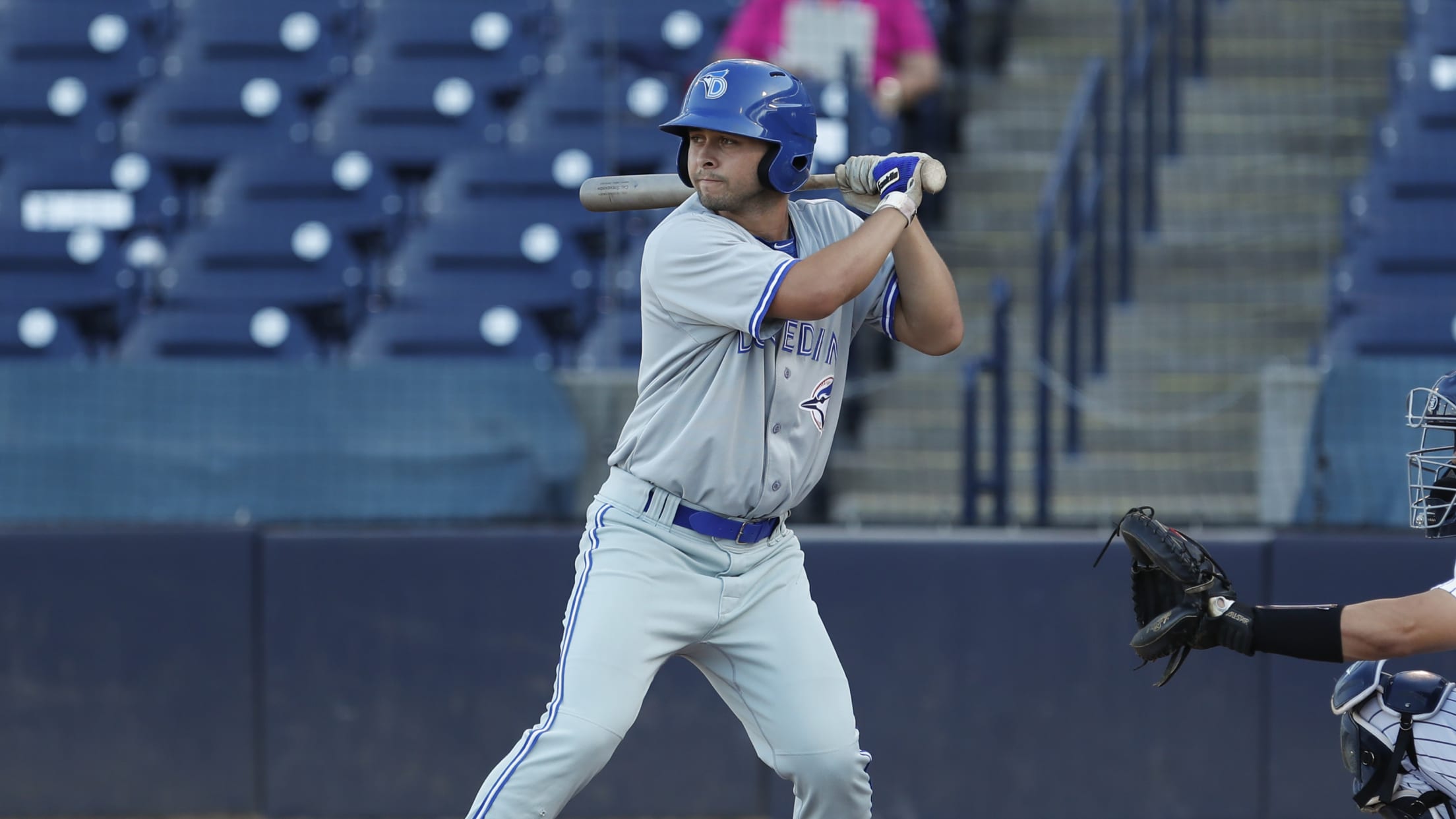 Cal Stevenson has incredible feel at the plate. Toronto's No. 23 prospect understands that his ability to draw walks and reach base, his feel for the strike zone, and his potential to recognize pitches have been huge assets for him as he continues his climb up the Minor League ladder.
No 'power shortages' from top prospect Conine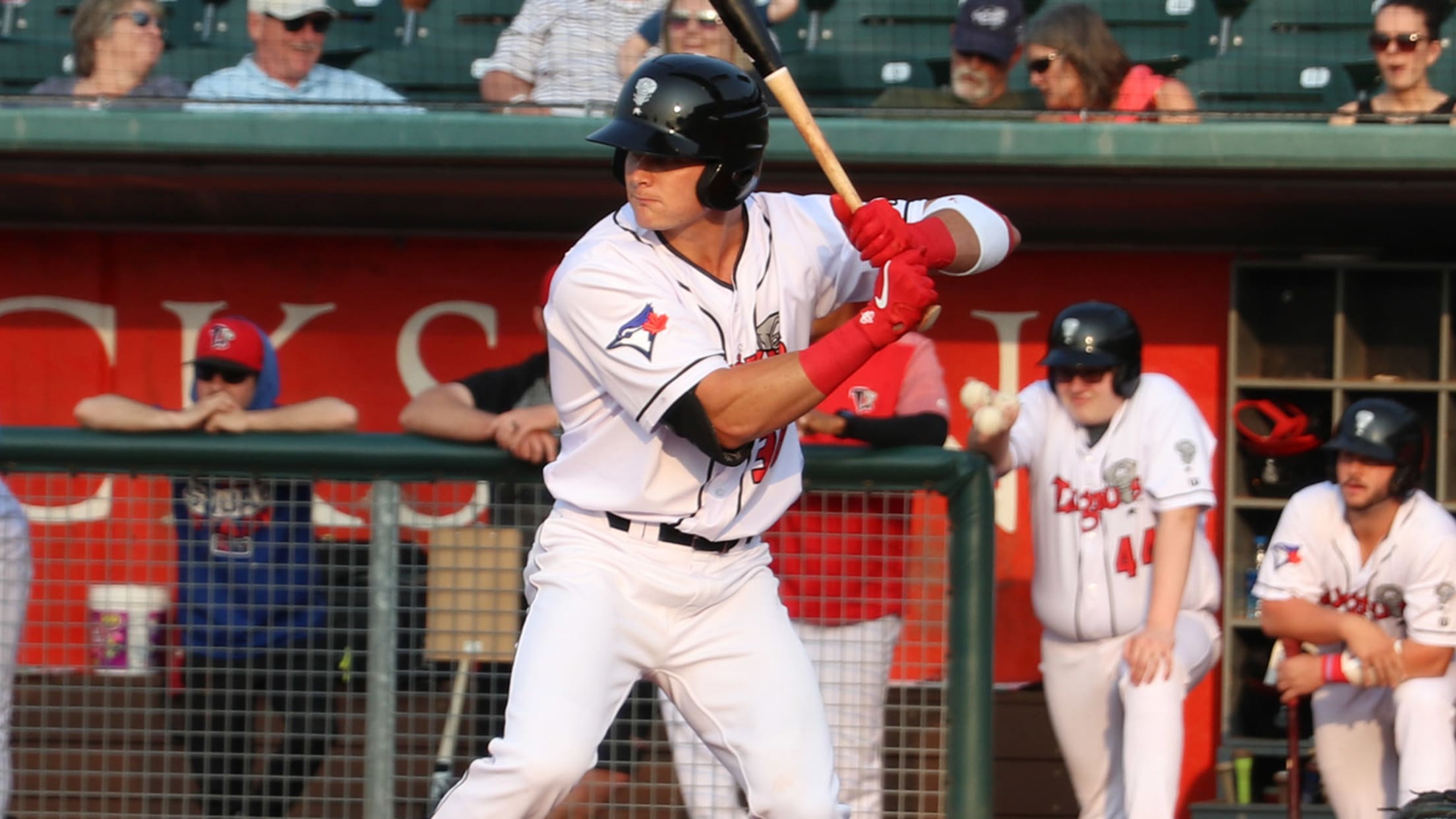 TORONTO -- Griffin Conine has been doing damage for the Lansing Lugnuts this season. But that's not all the Blue Jays' No. 15 prospect has done. While Conine's power has been on display in the Class A Midwest League, with 10 home runs, two triples, eight doubles and a .692