Bolsinger impressive despite early exit
Pitcher rolls ankle but injury not serious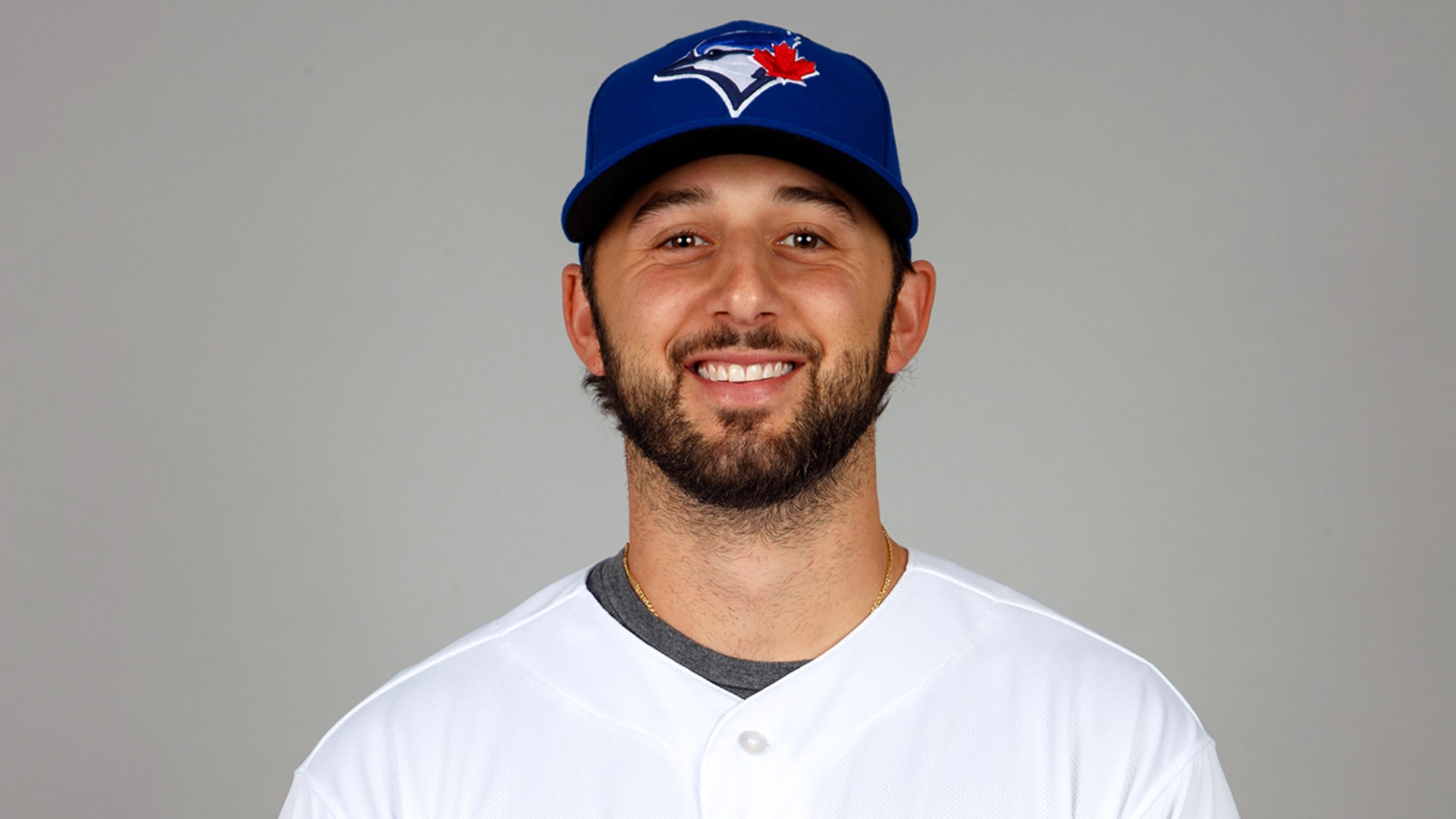 Mike Bolsinger's performance on Sunday bolstered his case for an Opening Day spot in Toronto's bullpen. (Getty Images) (Mike Carlson/Getty Images)
BRADENTON, Fla. -- Despite a premature exit from arguably his most impressive outing of the spring on Sunday, Blue Jays right-hander Mike Bolsinger was far from discouraged afterward.Bolsinger departed Sunday's 11-11 tie against the Pirates at LECOM Field with two outs in the third inning after rolling his left ankle
BRADENTON, Fla. -- Despite a premature exit from arguably his most impressive outing of the spring on Sunday, Blue Jays right-hander Mike Bolsinger was far from discouraged afterward.
Bolsinger departed Sunday's 11-11 tie against the Pirates at LECOM Field with two outs in the third inning after rolling his left ankle while scampering off the mound to cover first base on a grounder by Alen Hanson. Following a couple of warm-up tosses to catcher Mike Ohlman with manager John Gibbons and a trainer looking on, Bolsinger opted to call it a day as a precaution after he previously tweaked the same ankle while running the day before.
"He told me he did it [Saturday], so two days in a row," Gibbons quipped. "Maybe he's not living right, I don't know."
All joking aside, it was the performance Bolsinger needed to bolster his case for an Opening Day spot in Toronto's bullpen. He yielded two hits, including a double to Jordy Mercer in the first, with four strikeouts and no walks over 2 2/3 scoreless frames to trim his Grapefruit League ERA to 3.12 in five appearances.
"I could have kept going, but they said this is going to be your last inning anyway, so just go in and ice it up," he said. "It's fine. I'll probably just go [Monday] and play catch again and just maybe do some calf raises or something."
Gibbons admitted he did not know much about Bolsinger when Toronto acquired the 29-year-old in a Trade Deadline deal from the Dodgers for Jesse Crain last August. But with an ability to catch opposing batters off-guard with a gnarly curveball, Gibbons said he has been impressed with what Bolsinger has shown.
"For not really knowing the guy, he's got a [darn] good curveball, I'll tell you that," Gibbons said. "You don't see a lot of curveballers in the game. There's a number of guys that have them, but usually more guys throw the slider. So when you see a good one, it really jumps out at you, and that's kind of his go-to pitch."
Bolsinger isn't going to sweat the organization's final decision. If he continues to pitch the way he did Sunday, he expects that good things will follow.
"I'm feeling good," Bolsinger said. "Back when I was with Arizona, I really worried about the outcome of things and that really messed up my pitches. Nowadays, I'm kind of just throwing the ball like I normally can and let the results take care of itself.
"If go out there and pitch well, to me, I'm setting myself up good for the future. I'll just keep pitching that way, and whatever happens, happens."
Jeff Odom is a contributor to MLB.com and covered the Blue Jays on Sunday.