Atkins: Vlad's callup 'sooner than later'
No. 1 overall prospect 'needs at-bats' before making Major League debut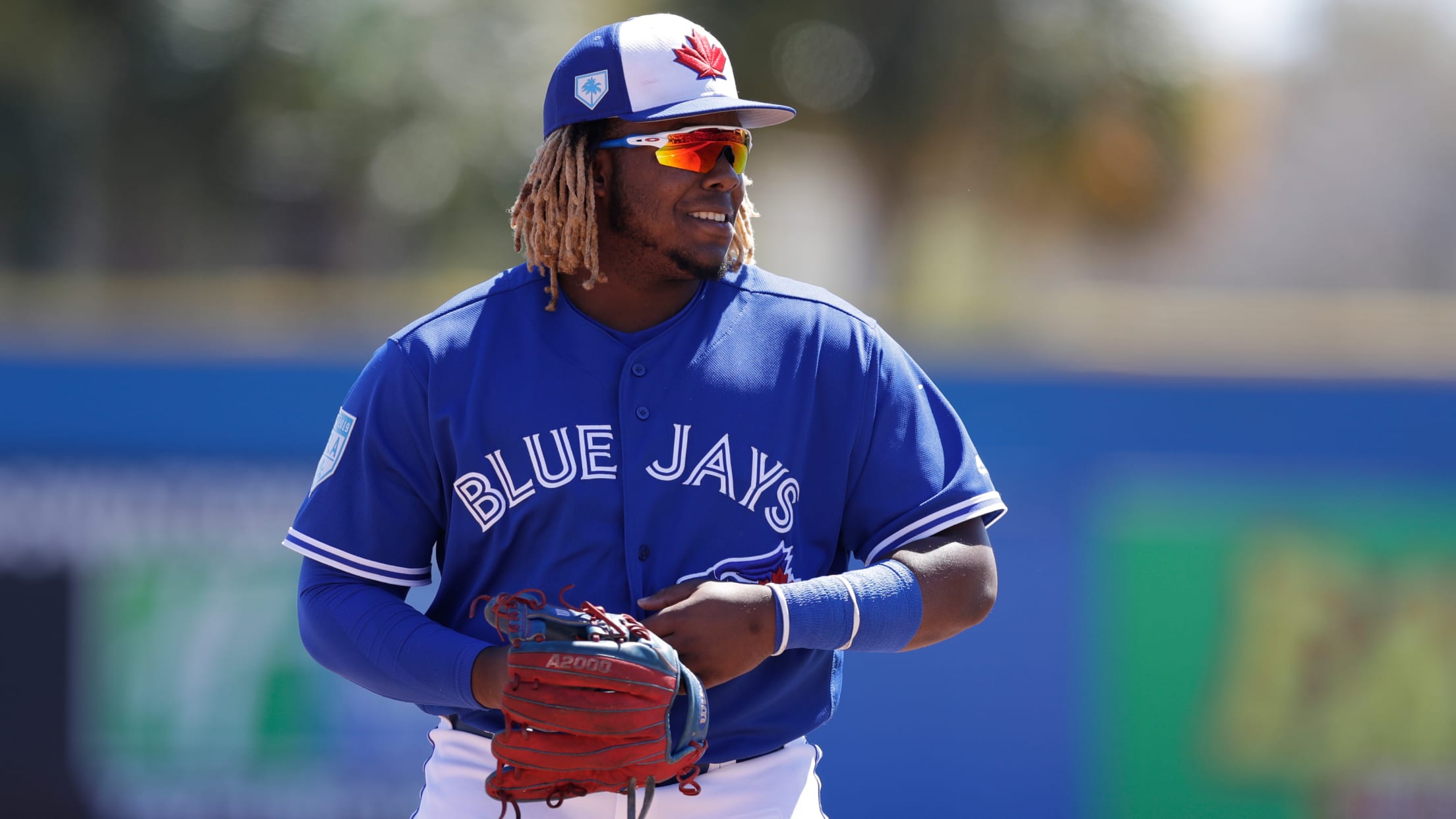 TORONTO -- The Vladimir Guerrero Jr. watch is officially on, as MLB Pipeline's top-ranked prospect is getting closer to making his Major League debut. Guerrero homered in his first game for Triple-A Buffalo on Thursday, and he was back in the Bisons' lineup the following night. The countdown to Guerrero's
TORONTO -- The Vladimir Guerrero Jr. watch is officially on, as MLB Pipeline's top-ranked prospect is getting closer to making his Major League debut.
Guerrero homered in his first game for Triple-A Buffalo on Thursday, and he was back in the Bisons' lineup the following night. The countdown to Guerrero's first big league game has already started, but the Blue Jays continue to insist he's not ready quite yet.
Yep, Vlad Jr. IS BACK.

Baseball's No. 1 overall prospect Vladimir Guerrero Jr. (@BlueJays) drills a three-run shot in his first game back with @BuffaloBisons.
📺: https://t.co/kDZOrMtvlm pic.twitter.com/qIci7KxfQl

— Minor League Baseball (@MiLB) April 12, 2019
The 20-year-old missed almost all of Spring Training because of a strained oblique. He returned to Class A Advanced Dunedin late last week, and he has been rounding himself back into form ever since. The Blue Jays might be bluffing, but the early indications are that Guerrero will not join Toronto this weekend for part of its series vs. Tampa Bay; a four-game series in Minnesota seems unlikely as well.
"I wouldn't call it day by day," Blue Jays general manager Ross Atkins said. "We want to make sure he is built up and he has had some consistency to his playing time. To the point, we want to feel confident that when he does come to the Major Leagues, there are no limitations whatsoever as it relates to playing time."
Blue Jays manager Charlie Montoyo answered questions about Guerrero in a similar way. He said there needed to be consistent work in the field and at the plate before Guerrero would be a candidate for the long-awaited promotion. Montoyo mentioned both 20 and 40 at-bats as possible targets in the Minors, but more than anything, the club would be going off what Bisons manager Bobby Meacham had to say in Buffalo.
Toronto no longer has to concern itself with service time when it comes Guerrero's future. Even if Guerrero were to be promoted on Saturday, he would have surpassed the number of days required off the 25-man roster to gain a seventh year of control. As of Saturday, the earliest Guerrero would be eligible for free agency is after the 2025 season.
With one concern out of the way, the Blue Jays can put their focus where it should be -- Guerrero's development. The business of baseball can take a back seat to what's best for the player, and once the Blue Jays believe that Guerrero has come all the way back from his oblique injury -- and has gone through enough reps in the Minor Leagues -- he'll be called up.
"Our sense is that it's sooner than later," Atkins said when pressed for a more specific timeframe. "For a player that has played as much as he has, as much success as he's had, now it's about getting built up and really getting into regular-season form and hopefully getting ready to make a debut at some point soon.
"There are some other variables to that, and we've talked about that a lot. We want to make sure we get everything we can out of the Minor Leagues to ensure there never is a day where we're considering the Minor Leagues again. There are cherished days in the Minor Leagues and he's working hard, and Bobby Meacham was encouraged in the one day look that he had."
One thing the Blue Jays don't seem too concerned about is whether Guerrero makes his debut at home or on the road. Toronto's previous regime typically went out of its way to make sure top prospects made their debuts away from Rogers Centre, but that does not appear to be factoring into the club's decision-making process this time around.
Guerrero should be expected to remain with the Bisons at least through their current four-game series in Scranton. The decision then will be whether Guerrero continues on with the Bisons to Pawtucket or instead heads with the Blue Jays to Minneapolis. Based on Atkins' latest comments, it would appear as though Guerrero will receive a bit more time in the Minors, but that likely can change at a moment's notice.
In the meantime, the Blue Jays will continue to use Brandon Drury at third base until Guerrero joins the big league team. Once Guerrero is activated, Drury would become an option at second alongside Lourdes Gurriel Jr.
"He missed Spring Training, he missed a lot of at-bats in Spring Training," Montoyo said. "He needs to get at-bats. Of course he goes deep yesterday, but all kidding aside he needs at-bats. It's not fair for him to just get 20 at-bats and then come straight to the big leagues. I don't know how many more. It could be 20. Bobby Meacham is going to let us know."