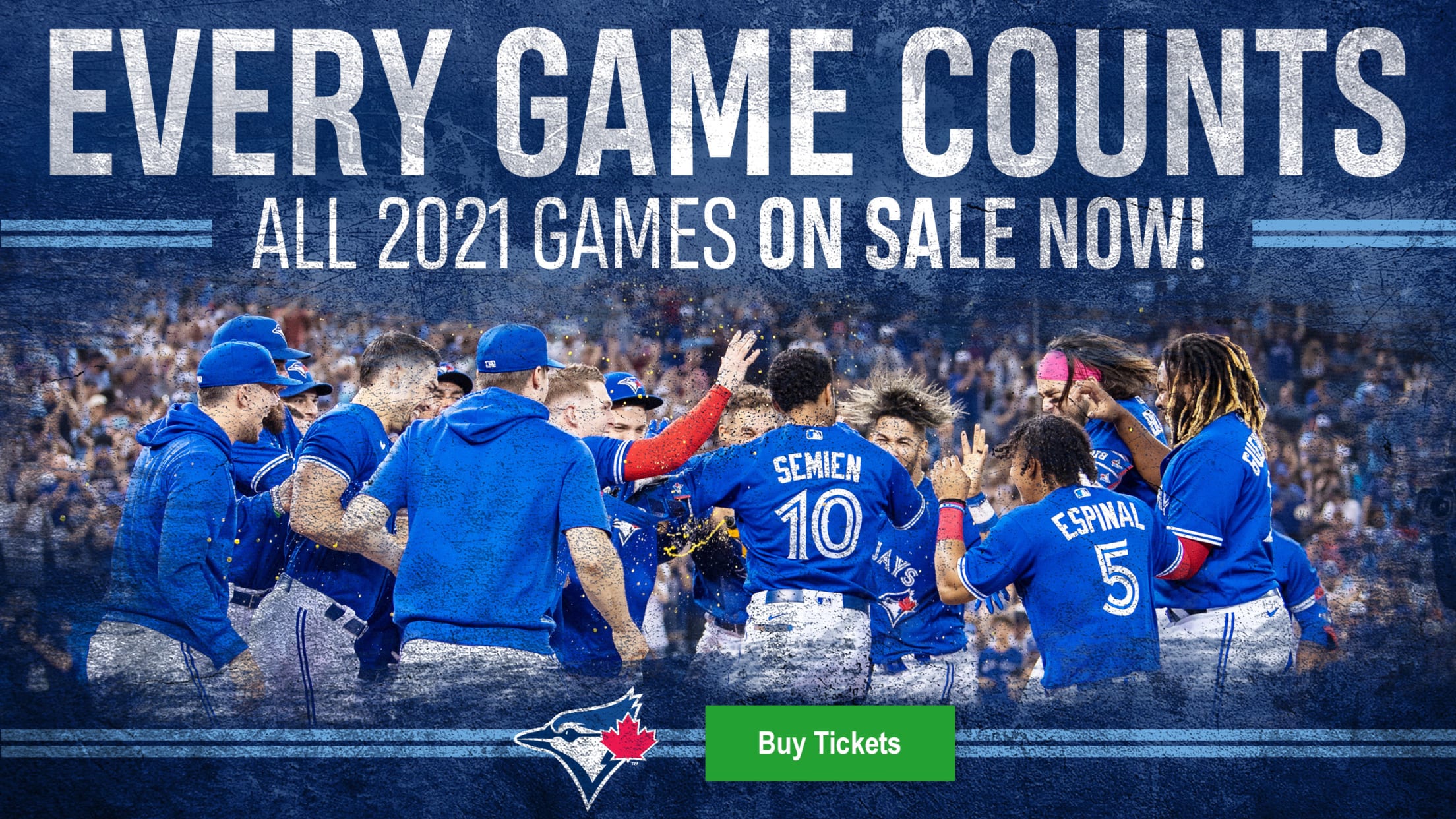 After nearly two years away, the Toronto Blue Jays are finally home.
In accordance with the Province of Ontario's reopening plan, the Blue Jays are thrilled to welcome fans back to Rogers Centre with robust health and safety protocols to ensure a positive and safe fan experience.
Rogers Centre is currently operating at limited capacity in accordance with the latest provincial reopening guidelines. There are two types of bowl seating options available for fans: standard or physically distanced. Tickets in the 100L and 200L infield and TD Clubhouse are standard seating, while those in the 100L and 200L outfield and bases are physically distanced pods of up to four seats. TD Executive Suites are operating at limited capacity with a minimum of six tickets.
Complete health and safety protocols at Rogers Centre can be found at bluejays.com/HealthandSafety.
Tickets for games for the remainder of the season (September 13 to October 3) are on sale now. Kindly note that beginning September 13, each fan aged 12 and older must present a government-issued ID and receipt of full COVID-19 vaccination or a negative COVID-19 test result. Complete information on these requirements is available at bluejays.com/HealthandSafety.
Rogers Centre Tickets
Please note that at this time, there are no promotions or giveaways scheduled for 2021.
Rogers Centre Suites
Limited 6-person Suites now available!
Private space to cheer on Blue Jays with family and friends
Perfect for hosting clients or celebrating a milestone
Dedicated entrance to ballpark
Private washroom in every suite
Rogers Centre Seating Map