Braves' Sean Rodriguez, family involved in auto crash
Player's wife, children admitted to Miami hospitals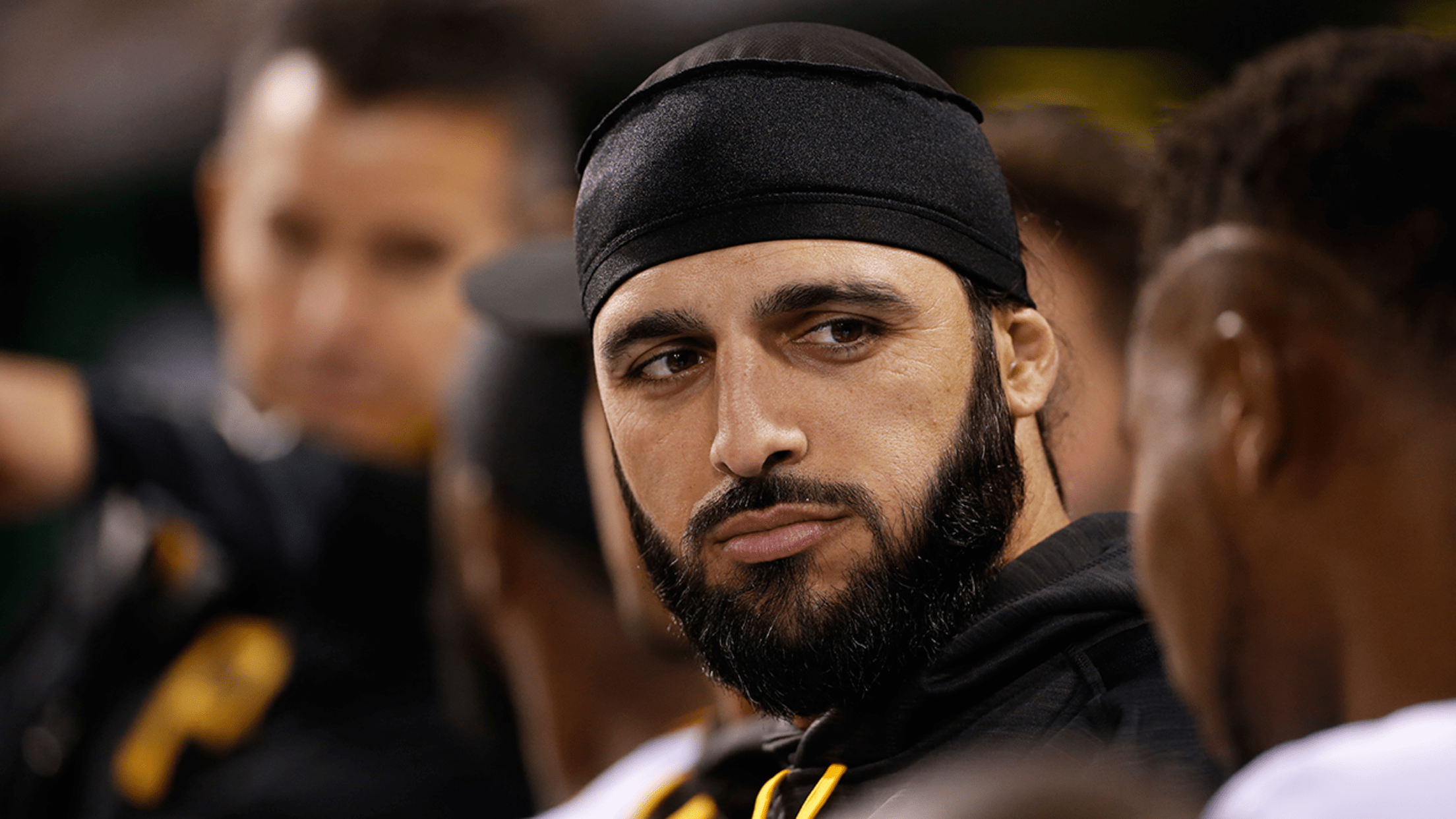 Sean Rodriguez, who played the last two seasons in Pittsburgh, signed with Atlanta in November. (AP)
ATLANTA -- Braves utility man Sean Rodriguez and his family were in a serious car crash that involved a stolen police cruiser in Miami on Saturday afternoon.The Braves confirmed the crash, which claimed the life of the man who had stolen the car. That car burst into flames after it
ATLANTA -- Braves utility man Sean Rodriguez and his family were in a serious car crash that involved a stolen police cruiser in Miami on Saturday afternoon.
The Braves confirmed the crash, which claimed the life of the man who had stolen the car. That car burst into flames after it collided with the black Suburban that carried Rodriguez, his wife, Giselle, and two of their kids.
Rodriguez did not require hospitalization, but his wife remained in fair condition and his two young children were in serious but stable condition in Miami hospitals on Sunday night, per a report from Miami's WVSN.
Rodriguez signed a two-year deal with the Braves in November and he is expected to begin the season as their primary second baseman. The minor injuries he suffered in the crash are not expected to prevent him from being ready for the start of Spring Training.
More details about Rodriguez's condition and status will likely be revealed later this week, but for now the Braves are keeping their focus on the health and well-being of the veteran's wife and children.
Mark Bowman has covered the Braves for MLB.com since 2001.