Braves sign non-tender candidate Venters for '19
Atlanta tenders contracts to all eligible players, including Vizcaino, Duvall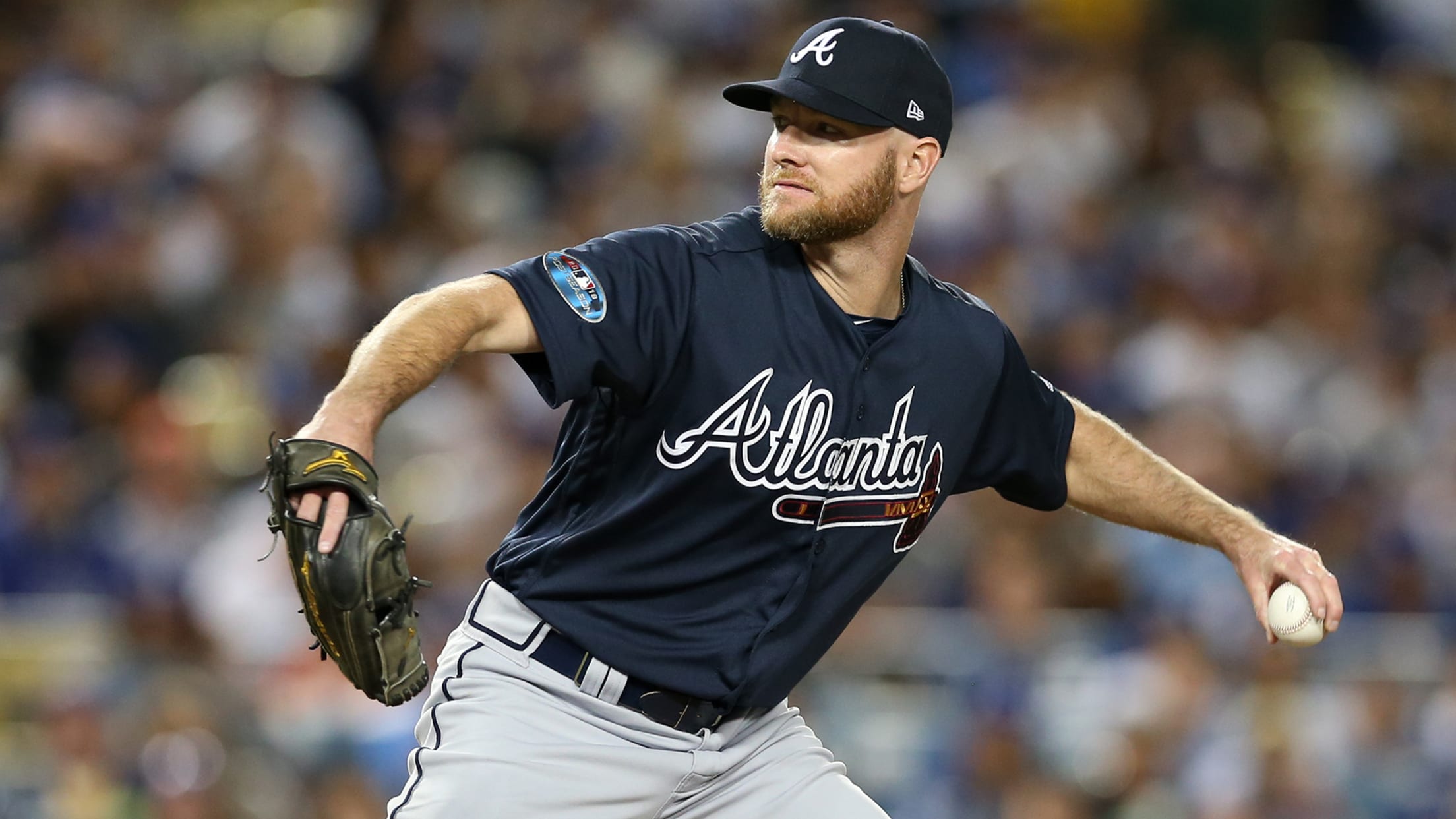 ATLANTA -- Instead of removing depth from two areas of need, the Braves decided to give Arodys Vizcaino and Adam Duvall a chance to prove they can be assets next season.After signing Jonny Venters to a one-year, $2.25 million deal Friday, the Braves announced they had tendered a contract to
ATLANTA -- Instead of removing depth from two areas of need, the Braves decided to give Arodys Vizcaino and Adam Duvall a chance to prove they can be assets next season.
After signing Jonny Venters to a one-year, $2.25 million deal Friday, the Braves announced they had tendered a contract to each of their seven other arbitration-eligible players, including Vizcaino and Duvall, who had stood as the club's most likely non-tender candidates.
Now that they have been tendered contracts, Vizcaino, Duvall, Mike Foltynewicz, Kevin Gausman, Charlie Culberson, Dan Winkler and Sam Freeman will have their respective 2019 salaries determined via negotiation or arbitration within the next two months. Venters avoided the arbitration process by agreeing to this deal, which provides him a chance to remain in Atlanta and extend his inspirational career. The veteran left-hander was named the National League's Comeback Player of the Year after returning to the Majors this year for the first time since 2012. He has battled back from 3 1/2 Tommy John surgeries.
While both could be considered health risks, Venters' salary is at least $2 million less than what Vizcaino may end up receiving. The Braves have some protection because arbitration contracts do not become guaranteed until a player is placed on a team's Opening Day roster.
Players on arbitration contracts who are released on or before the 16th day of Spring Training are owed 30 days' termination pay, based on the prorated version of the agreed-upon salary. A player cut between the 16th day and the end of Spring Training is owed 45 days' termination pay.
Vizcaino has completed as many as 40 innings just once during his Major League career. Right shoulder discomfort limited him to 38 1/3 innings, just 8 2/3 of which were completed after June 17. He proved durable enough to handle the moderated schedule afforded by expanded September rosters and the postseason. But it remains to be seen whether he'll be durable enough to handle a normal workload over an entire 162-game season.
Even with Vizcaino set to return, the Braves will continue their search for a potential closer.
Likewise, tendering Duvall will not stop the Braves from extending their search for a outfielder to fill the void created by Nick Markakis' entry into the free-agent market. The likelihood of re-signing Markakis seemingly decreased earlier this week, when Atlanta addressed its need for a power hitter by signing third baseman Josh Donaldson.
Duvall could be a secondary option to begin next season as one of Atlanta's starting outfielders. But he'll have to be much more productive than he was after being acquired from the Reds before last year's non-waiver Trade Deadline. He notched consecutive 30-homer seasons for Cincinnati in 2016 and '17, but hit .132 and tallied just one extra-base hit (a double) over 53 at-bats with Atlanta.
Mark Bowman has covered the Braves for MLB.com since 2001.