6 players to keep an eye on in NLCS Game 6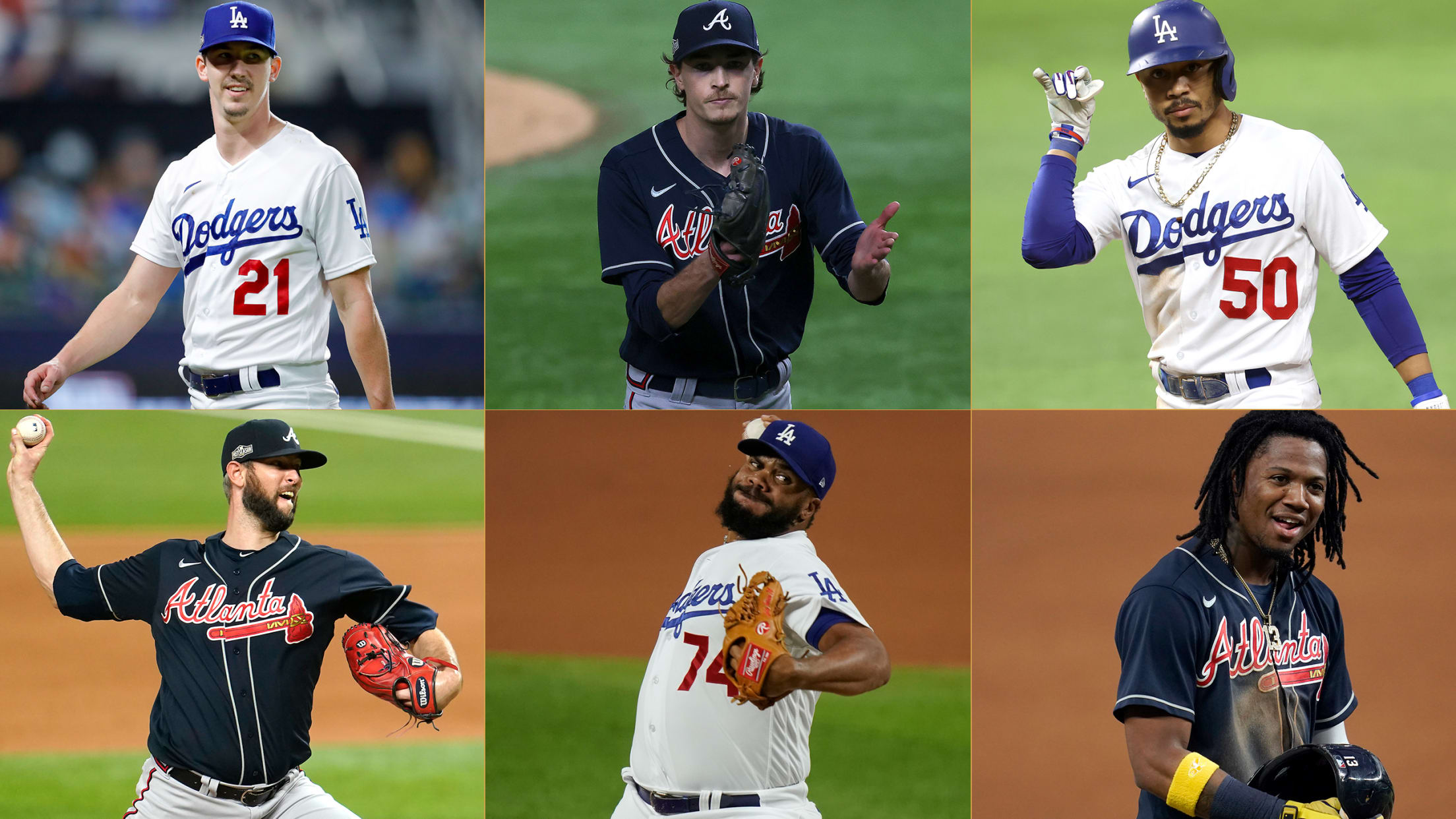 The Dodgers won't go away, and so neither will this National League Championship Series. Los Angeles won the battle of Wills (as in, Will Smiths), and they won Game 5 by a 7-3 count at Globe Life Field in Arlington, Texas, on Friday night, granting us all a Game 6
The Dodgers won't go away, and so neither will this National League Championship Series. Los Angeles won the battle of Wills (as in, Will Smiths), and they won Game 5 by a 7-3 count at Globe Life Field in Arlington, Texas, on Friday night, granting us all a Game 6 on Saturday afternoon.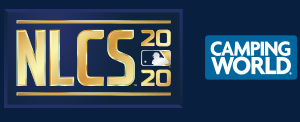 Really, save two big innings -- that famous first of Game 3, in which the Dodgers scored a record 11 runs, and the sixth of Game 5, when Smith beat Smith -- the Braves have put up a pennant-worthy performance. But putting away a team that had a .717 winning percentage has proven difficult, and the Braves know the Dodgers won't go down easily Saturday, either.
"Winning a game," Atlanta manager Brian Snitker said, "is tough in a series like this."
• Braves denied in Game 5 as bullpen plan falters
Entering 2020, 87 teams had fallen behind 3-1 in any best-of-seven postseason series. Only 43 of those survived by winning Game 5, as the Dodgers have done. Of those 43, only 13 (30 percent) proceeded to win the final two games and the series, as the Dodgers now aim to do.
With so much at stake, here's a look at six players -- two starters, two position players and two relievers -- who will determine the outcome of Game 6.
1. Walker Buehler, RHP, Dodgers
No matter how tight his pants might be, Buehler doesn't look uncomfortable on the postseason stage. Going back to Game 7 of the 2018 NLCS, he has a 1.45 ERA and an opponents' slash line of .163/.265/.264 in 37 1/3 innings across his last seven playoff starts.
But, much like Ringo Starr in a famous Beatles recording, Buehler's got blisters on his fingers, and that creates a helter-skelter situation for the Dodgers, who desperately need depth after so much was required of the bullpen in Game 5 (and after they didn't take advantage of an opportunity to save Julio Urías in Game 3). Buehler was effective in Game 1 but walked five batters, contributing to him needing 100 pitches to get 15 outs. A more efficient outing would be helpful here.
"It's searching for not being inefficient," he said after Game 1. "When you walk four or five guys like I have the last couple outings, it's not good for anyone. I just want to be better, and that's kind of the glaring weakness in what I'm doing right now."
2. Max Fried, LHP, Braves
The Braves have won 13 of the 14 games Fried has started this season. And though Fried had an unflattering history against his hometown team in his three previous career starts against the Dodgers (6.55 ERA in 11 innings), he got the job done in Game 1 (one run on four hits with two walks and nine strikeouts in six innings).
Because the Braves resisted the temptation to go with Fried in Game 5 in lieu of a bullpen game, he comes into this outing fully rested and, once again, ready to unleash his great arsenal of breaking balls with big movement. He doesn't have elite velocity -- his fastball averages 93.1 mph -- but he has strong separation in speeds between his three top offerings (his slider averages 84 mph and his curveball averages 74.3 mph), and he tunnels all three pitches similarly to keep hitters guessing. If he's in command of the breaking ball, he can put the Braves in position to win this game.
"My stuff is my stuff," Fried said after Game 1. "It's about how you use it instead of how good it is. When I try to make it better or get outside of myself, it's not as effective as when I'm executing the way I know how."
3. Ronald Acuña Jr., RF, Braves
Generally speaking, the Braves' stars have played like stars in this series. Freddie Freeman, Marcell Ozuna and Ozzie Albies all have OPS marks north of 1.000 through five games.
But Acuña, who ordinarily serves as an igniter, has been kept quiet. He's 3-for-17 with four walks and six strikeouts. Actually, since tweeting that the Marlins "can't get me out" during the Division Series, Acuna is 3-for-24 with 11 strikeouts. So, yeah, people are getting him out.
With the way Freeman and co. are going, if Acuña gets on, he scores. The formula is pretty simple. Acuña had a big moment off Buehler in 2018, when he became the youngest player to hit a postseason grand slam. But in Game 1, he went 0-for-3 with two strikeouts against him.
4. Mookie Betts, RF, Dodgers
Corey Seager is having an extraordinary, incendiary NLCS, with four homers, two doubles and a 1.529 OPS. Betts, on the other hand, has just a .556 OPS. He acknowledged after the first two games of the series that he wasn't pulling his weight.
"I lead off, I have to take ownership," he said. "I haven't done it these last couple games, so I need to get rolling and try to spark some energy."
But while Seager has the bigger numbers, the Dodgers' two wins in the time since were very much Mookie-influenced. His hustle down the line to earn an infield single is what set off the 11-run first inning in Game 3. Dave Roberts called his shoestring catch in the third inning of Game 5 (when Marcell Ozuna was doubled up by leaving the third-base bag too early) "the play of the year," and Betts also had another big-inning-igniting infield single and an RBI single in that win.
Betts can do the big things and the little things. The Dodgers need both of those things if they're going to stave off elimination again in Game 6.
5. Kenley Jansen, RHP, Dodgers
Roberts' Circle of Trust in the bullpen right now is pretty small. Brusdar Graterol has thrown on consecutive days, which could compromise either his availability or his sheer ability (he only threw on back-to-back days one other time this season) in Game 6. Blake Treinen threw two innings in Game 5, though he was efficient in doing so (19 pitches, 14 strikes).
Point is, Roberts might need to summon Jansen again, as he did in the ninth inning of Game 5. Though Jansen's role has clearly faded, he encouragingly struck out the Braves' Nos. 6-8 hitters to preserve the four-run lead. Will that give Roberts the confidence to trust him against a higher-leverage spot?
"I was really pleased," Roberts said of Jansen's Game 5 outing. "He's been working through some delivery things. He came out, the velocity ticked up, he was staying above the belt, the velocity was really good. He's one of the guys -- Treinen and Kenley are the guys who miss bats. To see what he did tonight was a big thing for the Dodgers."
6. Chris Martin, RHP, Braves
He's filled an important role in each of the Braves' three wins in this series. He threw a perfect seventh in Game 1, a scoreless eighth in Game 2, and, though he did walk two batters in Game 4, he got two outs in the seventh after the Dodgers had loaded the bases to make sure no funny business broke out late, with the Braves in possession of a big lead.
Given that history -- and with Shane Greene having pitched 3 2/3 innings in the last three games, Tyler Matzek having pitched 2 1/3 over the last two and Will Smith having thrown 45 pitches over the last two games -- it stands to reason we'd see Martin as a key cog if the Braves are trying to lock down a late lead or keep it close.