3 reasons why the Braves can win Game 1
ATLANTA -- Freddie Freeman didn't have a problem with Reds ace and Game 1 starter Trevor Bauer saying, "We can talk about it after we win the series," when asked whether it was harder to pitch to Freeman or Marcell Ozuna. "If anybody didn't think they were going to win
ATLANTA -- Freddie Freeman didn't have a problem with Reds ace and Game 1 starter Trevor Bauer saying, "We can talk about it after we win the series," when asked whether it was harder to pitch to Freeman or Marcell Ozuna.
"If anybody didn't think they were going to win the series on either side, they shouldn't be here," Freeman said Tuesday. "I definitely heard what he said yesterday, but it's all in fun. We're all having a good time. In baseball, it's really hard to talk trash. You can't throw harder. You can't really swing harder, because that's usually going to give you the opposite effect of what you want. It's all fun. It's all good. We're just excited to play tomorrow."
Wednesday's opener of this best-of-three National League Wild Card Series pits the top NL Cy Young Award candidate in Bauer against the Braves' potent lineup that produced MLB's top OPS.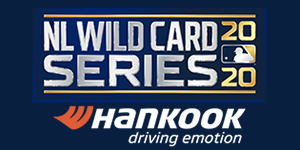 It has long been said that good pitching beats good offense in the playoffs. But there's something special about this Braves' unit, which is topped by Ronald Acuña Jr., Freeman and Ozuna, who all ranked among the NL's top six in Weighted Runs Created Plus this year.
"I can't say we're going to go out and score eight or 10 runs a game," manager Brian Snitker said. "That's going to be really hard to do. But these are some really good hitters, as they've shown against some guys who have been riding pretty good years. So we like our chances."
Here are three reasons why the Braves could emerge victorious when Max Fried matches up against Bauer in Game 1:
1. Success against frontline starters
There's no question Bauer had a phenomenal season, as he constructed a NL-best 1.73 ERA and ranked fourth in MLB with 2.5 Wins Above Replacement, per FanGraphs. But due to the regional schedule teams played during this shortened season, seven of his 11 starts came against either the Brewers, Pirates or Tigers, who accounted for three of the seven worst WRC+ totals produced by any MLB team in 2020.
As for the Braves, who ranked third in the Majors with 121 WRC+, they faced four starters -- Jacob de Grom, Zack Wheeler, Austin Nola and Max Scherzer -- who ranked among MLB's top 20 in fWAR this year. Those four combined to produce a 3.63 ERA against Atlanta. But it should be pointed out much of that damage came courtesy of the four sixth-inning runs scored against Scherzer on Sept. 13.
The Braves went 3-4 in the seven games they matched up against one of these four starters, but they also tagged Yankees ace Gerrit Cole for a season-high five runs over just five innings on Aug. 26.
"We've faced some really good pitching," Snitker said. "We've faced some Cy Young guys all year. [Bauer] is throwing really, really well. I have great confidence our guys will have a great approach and be ready for the challenge."
2. Success against right-handed pitchers
You can't prepare for a Bauer-Braves matchup without going back to April 20, 2019. Atlanta fans remember that as the day when a five-run ninth completed a thrilling comeback in Cleveland. Bauer remembers it as the night when he exited in the seventh because as he stated that night "It didn't seem like they wanted to hit tonight. It seemed like they were looking to take pitches and foul pitches off."
Freeman, who has long produced one of the game's highest in-zone swing percentages, still gets a chuckle when he thinks about willingly prolonging at-bats on a 40-degree night in Cleveland.
"When you have great stuff like Trevor Bauer, Luis Castillo and Sonny Gray, it's really hard to hit those pitches and hit them square," Freeman said. "So there will be foul balls. We're not trying to work the count. We're trying to hit those pitches in the strike zone. But the last few times we've faced him, we have fouled off quite a few pitches."
Bauer allowed five runs over the 11 innings he totaled in two starts against the Braves last year. He made his Reds debut at Truist Park on Aug. 3, 2019, throwing 107 pitches over 4 2/3 innings.
Now Bauer has to face a Braves team that produced an MLB-best .852 OPS against right-handed starters. Freeman led the game with a 1.228 OPS against righties. Travis d'Arnaud (1.026), Acuña (1.020) and Ozuna (1.002) also ranked among the league leaders.
3. Success against the fastball
If Bauer is able to get ahead with his fastball and command both of his breaking pitches, he will be tough to beat. But one key to the Braves' success this year has been the ability to consistently do damage against fastballs.
Per Baseball Savant, the Braves hit an MLB-best .304 and ranked fourth with a .547 slugging percentage produced against four-seam fastballs, a pitch Bauer will throw 40 percent of the time.
Ozuna hit an MLB-high .492 against four-seamers and Freeman ranked fourth with a .471 average. In terms of slugging percentage against this pitch, Freeman ranked fifth (.941) and Ozuna (.932) sixth.
Mark Bowman has covered the Braves for MLB.com since 2001.