Brewers at forefront of shift movement
Former Crew bench coach Dauer, director of baseball operations Mueller among leaders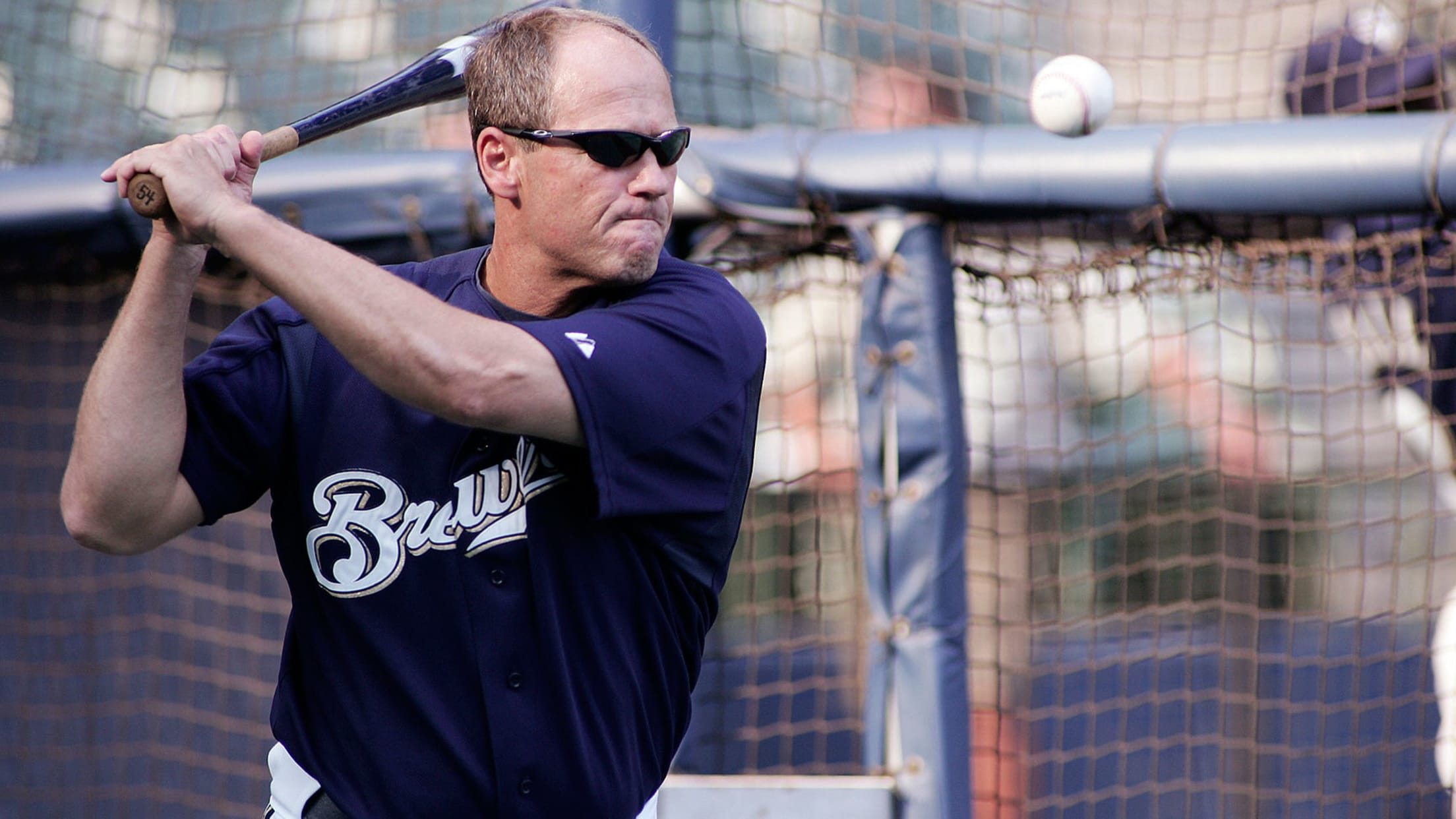 Rich Dauer began his tenure as the Brewers' bench coach in 2003. (Brewers)
MILWAUKEE -- Infield shifts are not a new invention. Teams loaded the right side regularly against Ted Williams in the 1940s, and other left-handed hitters received similar treatment over the decades. But very generally speaking, shifts mostly were reserved for left-handed hitters with power.Thanks to teams like the Brewers, that
MILWAUKEE -- Infield shifts are not a new invention. Teams loaded the right side regularly against Ted Williams in the 1940s, and other left-handed hitters received similar treatment over the decades. But very generally speaking, shifts mostly were reserved for left-handed hitters with power.
Thanks to teams like the Brewers, that has changed.
• Crew recognizes value of infield shifts
The transition began during the mid-2000s, and while it did not get much notice for it because the franchise was in rebuilding mode at the time, the Brewers are among the pioneers. An organizational overhaul at the end of the 2002 season brought in general manager Doug Melvin and manager Ned Yost, who hired former Orioles infielder Rich Dauer as bench coach. Dauer began to experiment, and starting in 2004, he found an ally in a young baseball operations assistant named Karl Mueller, who today is the Brewers' director of baseball operations.
The Brewers declined to make Mueller available for this story, but his early work with Dauer gained notice.
"I remember when the Brewers started doing this, and then the Rays and the Astros," said Brewers general manager David Stearns, who came to Milwaukee from the Astros, a team that shifts more than any team in baseball with Dauer as its bench coach. "They were well ahead of the pack."
Brewers manager Craig Counsell played shortstop and some third base under Dauer in 2004 and was intrigued by the shifts.
Counsell had already been thinking about the topic for some time.
"Before that, in Arizona, I remember getting on the other side of second base for a right-handed hitter when you were playing second base, and it almost felt like you were in forbidden territory," Counsell said. "It felt like you were someplace you weren't supposed to be.
"But you felt it in the game, like, 'If this guy is going to hit it, why wouldn't I play here? Why do I have to play over there?' It's just trying to be more efficient."
In Milwaukee, "We had nothing to lose," said Gord Ash, who was the Brewers' assistant GM at the time. "We had advance scouts coming up to us saying, 'What the hell are you guys doing?'"
Dauer had only a fraction of the scouting material available to teams today.
"It was all up in his head," Ash said. "It came naturally to him."
Today, the Brewers' shifts are driven by hard data.
The question is how far teams will go.
"We have so much information coming at us that over the next decade, teams are going to continue to be imaginative, try to be inventive, to get any advantage of them," said Stearns. "It's going to look really weird to all of us at first, but time will tell.
"The first time we all saw a right-handed pull-shift with the second baseman on the third-base side of the bag, it was uncomfortable for all of us, even those that really believed in it. Now, you don't look twice."