Brewers did 'due diligence' on Wieters
GM Stearns says Crew happy with trio of catchers after free agent agrees with Nats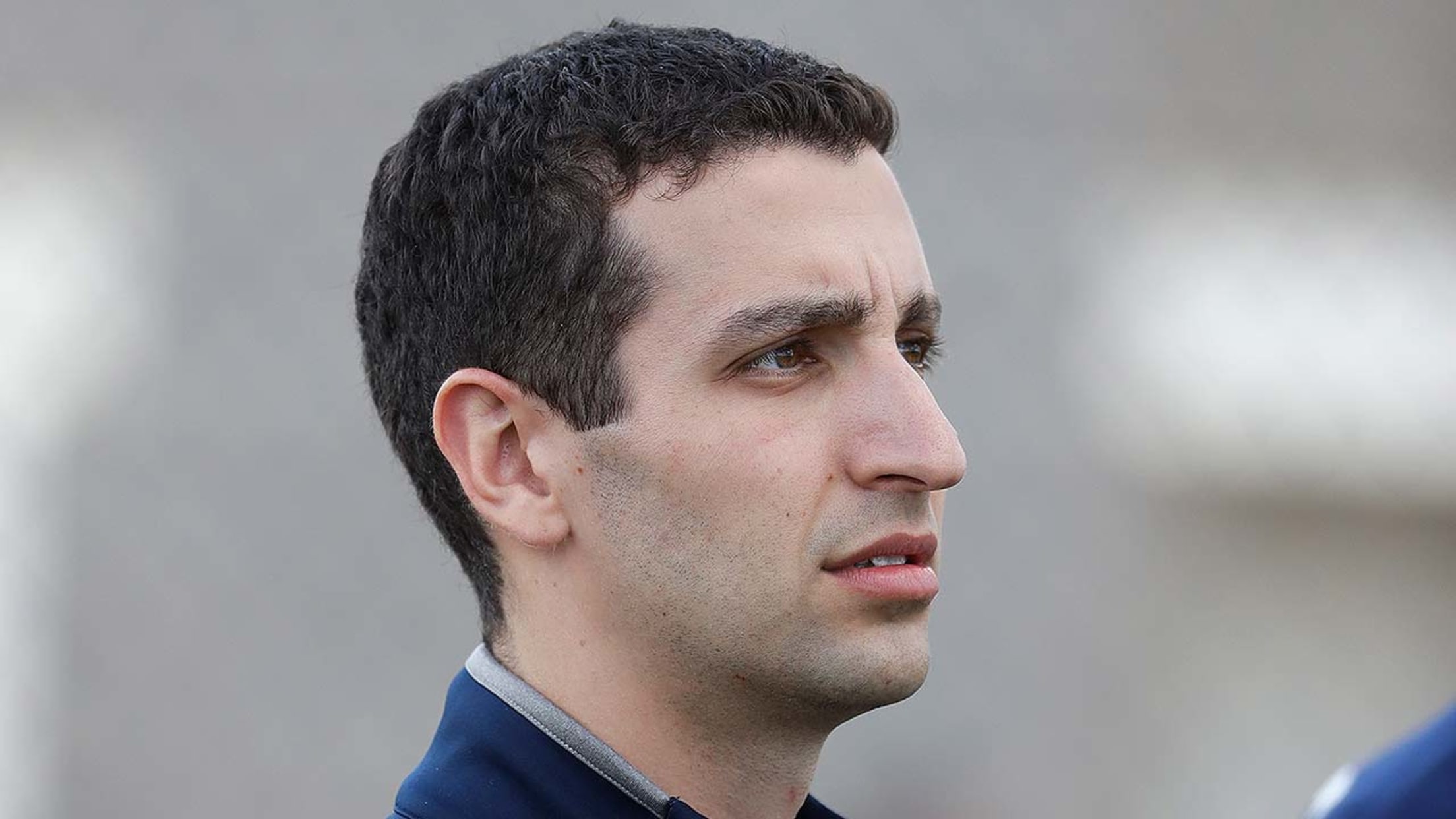 "We made sure we understood where the market was for [Matt Wieters]," David Stearns said. (AP)
PHOENIX -- The Brewers never ruled out a late run at free-agent catcher Matt Wieters before he reached a preliminary agreement with the Nationals on Tuesday, but general manager David Stearns said the club was more than content moving forward with the three competitors for the position already in camp.Speaking
PHOENIX -- The Brewers never ruled out a late run at free-agent catcher Matt Wieters before he reached a preliminary agreement with the Nationals on Tuesday, but general manager David Stearns said the club was more than content moving forward with the three competitors for the position already in camp.
Speaking at Cactus League Media Day, Stearns did not say whether the Brewers' interest in Wieters rose to the level of extending an offer. But he did acknowledge touching base with agent Scott Boras.
"We talk about a wide variety of free agents throughout the offseason, and certainly when there is a player of that magnitude who remains a free agent at this stage of the offseason, we're going to have our conversations about him," Stearns said. "We're going to make sure we do our due diligence. In this case, Wieters is no different."
Did the Brewers' interest get past "due diligence?"
"I would say we have regular contact with many agents, including Scott," Stearns said. "So Matt's name came up, and we made sure we understood where the market was for him and what the potential fits were. But nothing really beyond that."
Wieters' deal with Washington, pending a physical, is reportedly for $21 million over two years, with an opt-out clause after the first season.
The Brewers, meanwhile, have a trio of catchers -- all shy of their 30th birthday, all with between one and two years of Major League service, and all acquired in Stearns trades -- vying for two roster spots. Manny Pina is out of options, Jett Bandy has one option remaining and Andrew Susac has two.
The Brewers like all three.
"We do," Stearns said. "We think we've got a talented trio of catchers, all of whom deserve some Major League exposure. None of them has really gotten that chance to play regularly or consistently at the Major League level, and we're eager to see how that competition plays out."