Wednesday's Blue Jays-Cards game postponed
Rescheduled for Thursday as back end of split doubleheader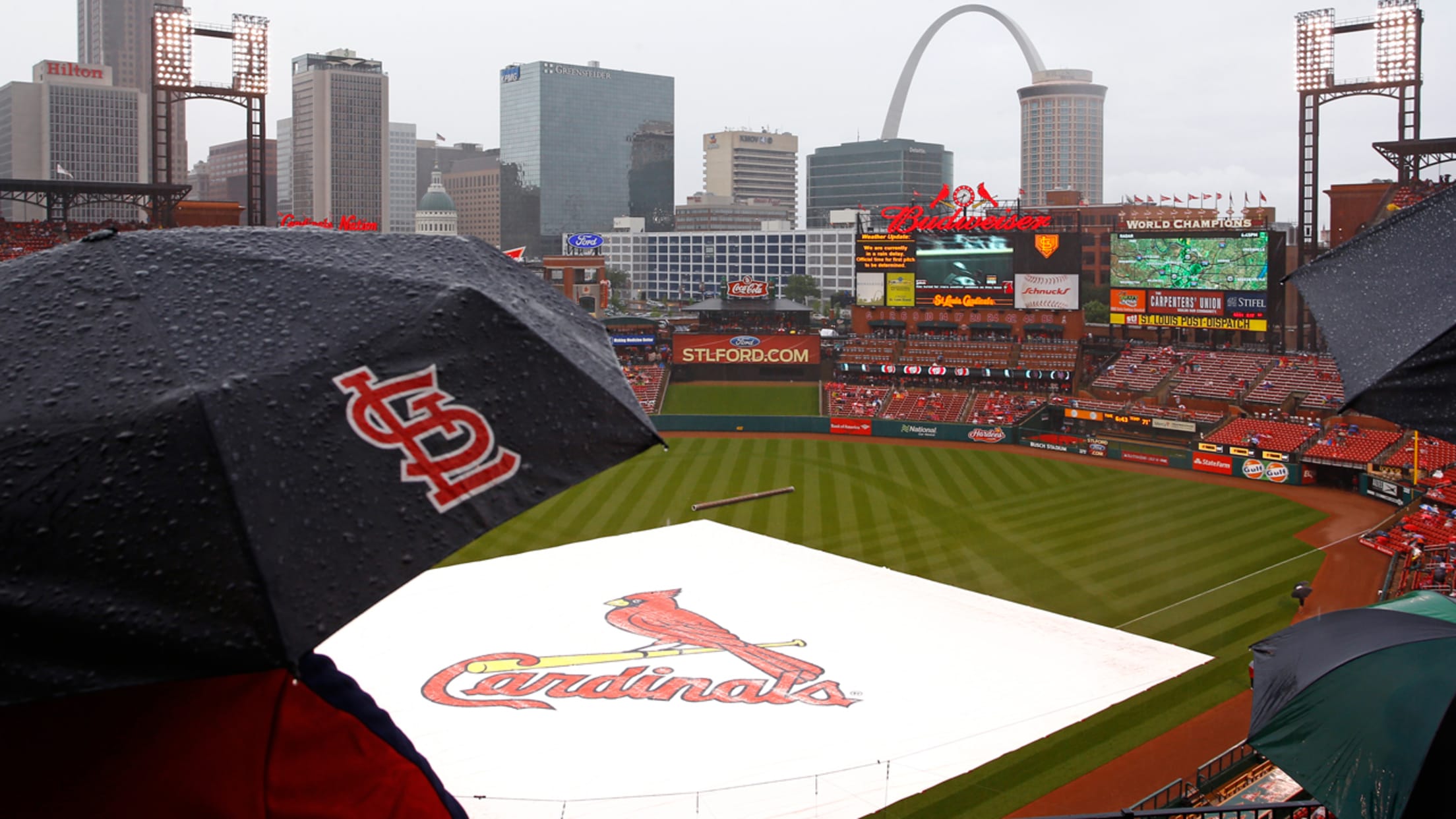 ST. LOUIS -- With severe weather expected in the St. Louis area throughout the evening, the Cardinals decided to make an early call to postpone Wednesday's scheduled 7:15 p.m. CT game against the Blue Jays.Because Toronto does not return to Busch Stadium this year, the postponed contest will be made
ST. LOUIS -- With severe weather expected in the St. Louis area throughout the evening, the Cardinals decided to make an early call to postpone Wednesday's scheduled 7:15 p.m. CT game against the Blue Jays.
Because Toronto does not return to Busch Stadium this year, the postponed contest will be made up as part of a split doubleheader on Thursday. The two teams will play their originally scheduled 12:45 p.m. CT game before taking the field again at 6:15 p.m. Tickets to Wednesday's rainout can be used for the doubleheader nightcap.
Carlos Martinez and Adam Wainwright, in that order, will start Thursday's games for the Cards. The Blue Jays will pitch Mat Latos in the day game and start Casey Lawrence in the second one.
This was the second rainout the Cardinals have had at Busch Stadium this season. They lost an off-day on Thursday, April 6 to make up a game against the Cubs that was postponed the previous day.