Dominican Winter League prospect roundup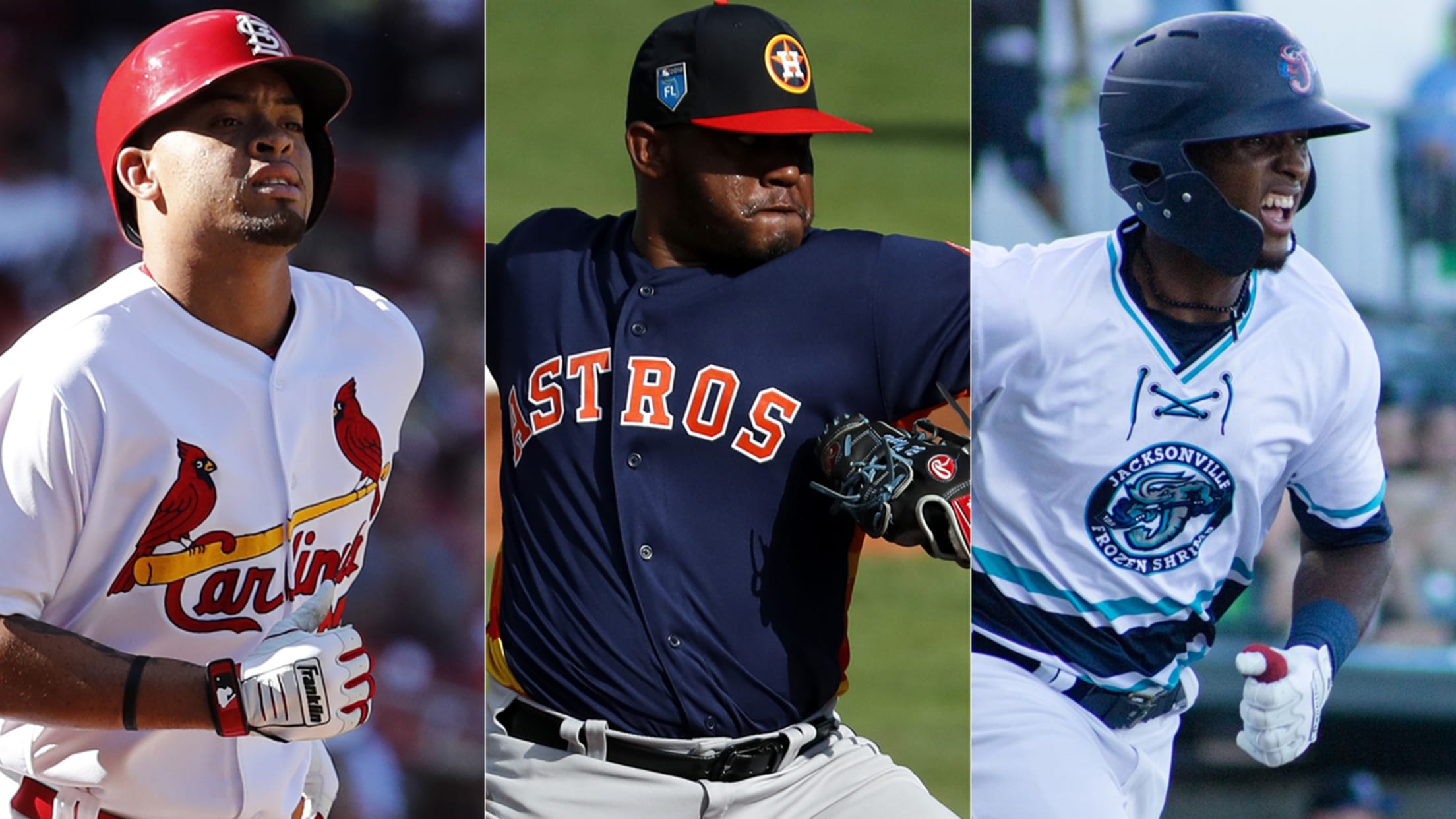 The Major League season may have ended on Oct. 30, but baseball certainly hasn't stopped as there are also various offseason leagues to monitor. The Arizona Fall League, which featured a bunch of top prospects and concluded last month, gets the bulk of the offseason attention, but there are several
The Major League season may have ended on Oct. 30, but baseball certainly hasn't stopped as there are also various offseason leagues to monitor.
The Arizona Fall League, which featured a bunch of top prospects and concluded last month, gets the bulk of the offseason attention, but there are several winter leagues as well.
While the Australian Baseball League has yet to start and the Venezuelan League has only played a few games, the Dominican Winter League has been in action for about a month, making it a good time to check in on some of the top prospects in action.
Here's a look at how some top prospects have performed thus far in the Dominican Republic:
Edmundo Sosa (Cardinals No. 14): Sosa got off to a fast start for Aguilas Cibaenas and is hitting .353 with at least one knock in each of his 17 games. The 23-year-old, whom the Cardinals signed in 2012, returned to the lineup on Thursday after being out for five days, and has multiple hits in four of his past eight games, including a two-homer effort on Oct. 25. Sosa has appeared in 11 Major League games over the past two seasons, but spent the bulk of the 2019 campaign with Triple-A Memphis, where he hit a career-high 17 homers over 118 games.
Rogelio Armenteros (Astros No. 21): Armenteros was incredibly dominant through his first four starts for Gigantes del Cibao before allowing three runs in one inning on Thursday. The right-hander owns a 2.37 ERA and a 1.16 WHIP. Armenteros has allowed five runs over 19 innings and has also struck out 17, adding seven walks over that span. The 25-year-old, who made his Major League debut earlier this year, pitched to a 4.80 ERA over 19 games (18 starts) with Triple-A Round Rock and gave up eight earned runs through 18 innings with the Astros.
Lewin Diaz (Marlins No. 12): Diaz hit a career-high 27 homers over 121 games this season and brought that power with him to the Dominican Republic, where he's tied for second among league leaders with three homers through 21 games. The Marlins acquired Diaz from the Twins in July and the 22-year-old reached Double-A over the summer. Diaz hit .270 across two levels this season and is slashing .269/.326/.449 in winter ball.
Jose Siri (Reds No. 15): After hitting .251/.313/.388 in 101 games at Double-A Chattanooga during the regular season and getting into 30 games at Triple-A Louisville, Siri joined the Gigantes del Cibao at the beginning of the month. The 24-year-old outfielder got off to a hot start, homering in each of his first two games. He also has a double, a triple, four runs scored and 10 RBIs in his first six games.
Daniel Johnson (Indians No. 16): Johnson went through an 0-for-11 skid early this month, but is starting to get back on track with four hits over his last three games. The speedy outfielder is hitting .239 for Leones del Escogido, but has found a way to come up with hits in big spots. Johnson has 10 RBIs through 19 games and has also stolen a pair of bases.
Jorge Mateo (Athletics No. 4): Mateo put together a huge season with Triple-A Las Vegas as he slashed .289/.330/.504 and set career highs with 19 homers and 78 RBIs over 119 games. Mateo hasn't been able to duplicate that success in the Dominican Republic, where he's batting .207 through 16 games, but he has shown solid plate discipline and has walked almost as much (10 times) as he's struck out (11 times). He's also shown his top-of-the-scale speed and is a perfect 3-for-3 in stolen base attempts.
Wander Franco (Rays No. 1): The No. 1 overall prospect played in just six games for Gigantes del Cibao before leaving the league early to rest up and prepare for the 2020 campaign. Franco hit .192 (5-for-26) over those six games and also went deep once. During the regular season, the 18-year-old saw his prospect stock skyrocket as he slashed .327/.398/.487 over 114 games.