Source: Mikolas misses ASG for birth of twins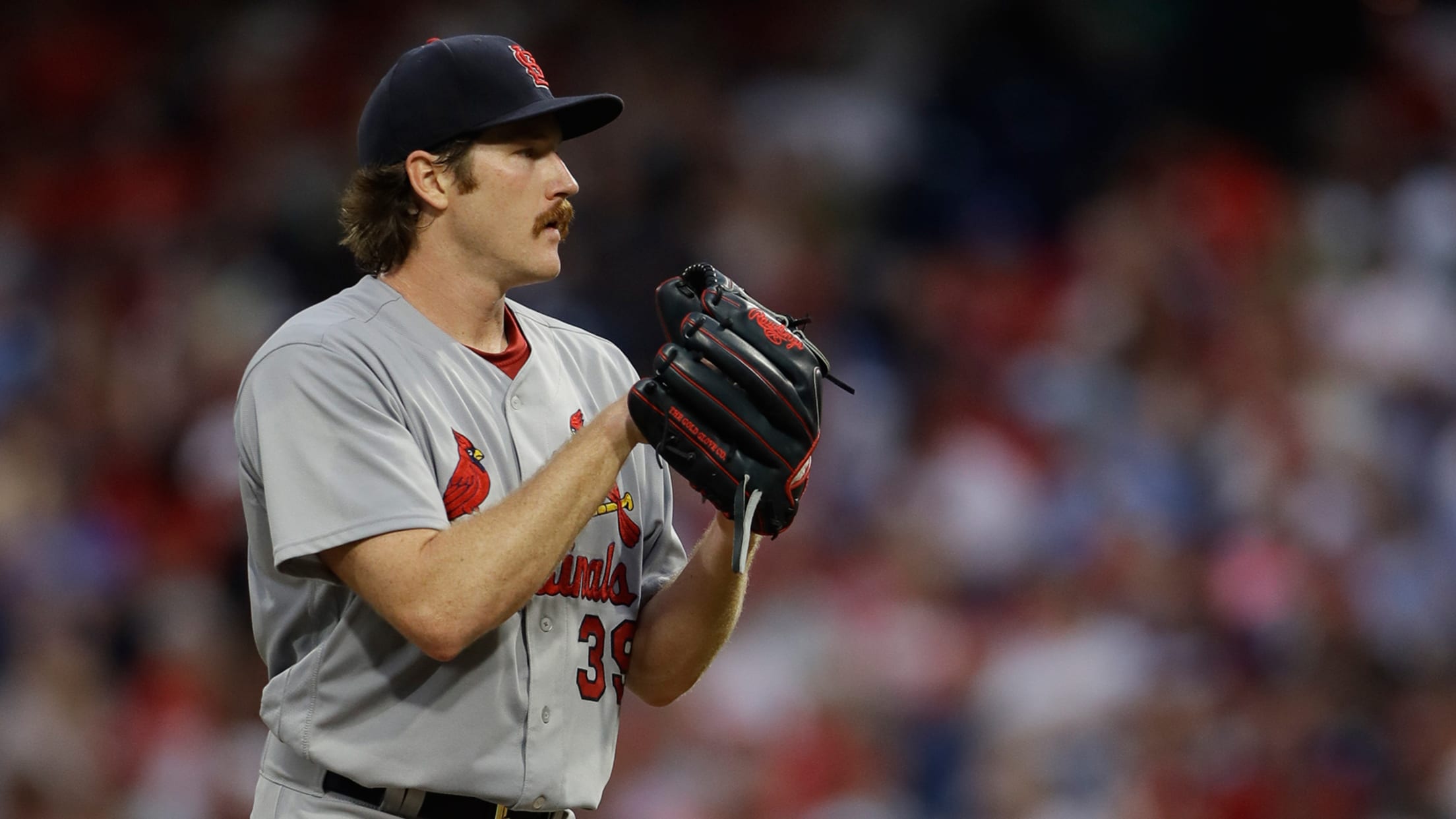 For Miles Mikolas, the next two days were meant to provide proof of how far he'd come. Unavailable to pitch in Tuesday's All-Star Game presented by Mastercard after starting Sunday against the Reds, Mikolas planned to bask in the festivities of his first All-Star selection and reflect on the three-year
For Miles Mikolas, the next two days were meant to provide proof of how far he'd come. Unavailable to pitch in Tuesday's All-Star Game presented by Mastercard after starting Sunday against the Reds, Mikolas planned to bask in the festivities of his first All-Star selection and reflect on the three-year journey to Japan that transformed him into one of baseball's elite pitchers. He will now do so from afar.
Mikolas is expected to miss the entirely of this week's All-Star ceremonies at Nationals Park, a team source told MLB.com on Monday. He will instead spend the time with his wife, Lauren, who is pregnant with twins.
Mikolas traveled to Washington, D.C. after helping the Cardinals close their first half with a 6-4 win on Sunday. But Major League Baseball officials alerted the Cardinals on Monday that he soon departed for Jupiter, Fla., where his family resides in the offseason, after Lauren Mikolas went into labor earlier than expected.
Mikolas referenced his family often during media sessions over the course of his stellar first half; he and Lauren have one other child, a daughter named Lillanine Jean, who was born last March.
Mikolas was in Japan at the time, set to embark on a third straight season in Nippon Professional Baseball. Talented but unpolished when he left for Japan in 2015, Mikolas evolved into a star -- and a national celebrity -- overseas, going 31-13 with a 2.18 ERA in 62 starts for the Yomiuri Giants.
"I wanted to be back in the United States, but there came a point in time where I would have been very happy being successful in Japan for the rest of my career," Mikolas said. "I know guys who have had great careers there, who have set themselves up for retirement. I just wanted to play for as long as I can, wherever I could."
His chance to return came this offseason, when the Cardinals won a multi-team bidding war for his services by inking the righty to a two-year, $15.5 million contract. He's morphed into the steadiest member of the Cardinals' rotation, going 10-3 with a 2.79 ERA across 19 starts.
Mikolas paces St. Louis' starters in wins, ERA, innings (119 1/3), walks per nine innings (1.51), complete games (one), shutouts (one) and fWAR (2.6). He ranks among the NL's best in a bulk of those categories and in the top-five in home run/fly ball rate (third at 7.9 percent) and walk rate (second at 4.2 percent).
All of which made Mikolas a slam-dunk All-Star candidate, yet maybe the most unlikely. He is the first starter in franchise history to earn a Midsummer Classic nod in his first season after signing as a free agent and the only non-rookie player selected this season who didn't play in the Majors last year.
"I was overcome with joy," Mikolas said recently, of his selection. "Maybe in one of my wildest dreams, but I have to say I've even surprised myself a little bit this year."
His absence leaves the Cardinals' on-site representatives limited to Yadier Molina, who was added as an injury replacement for Giants backstop Buster Posey. It'll be the ninth All-Star selection for Molina, who has been a part of all but one NL team since 2009.