1 goal for each NL Central team down stretch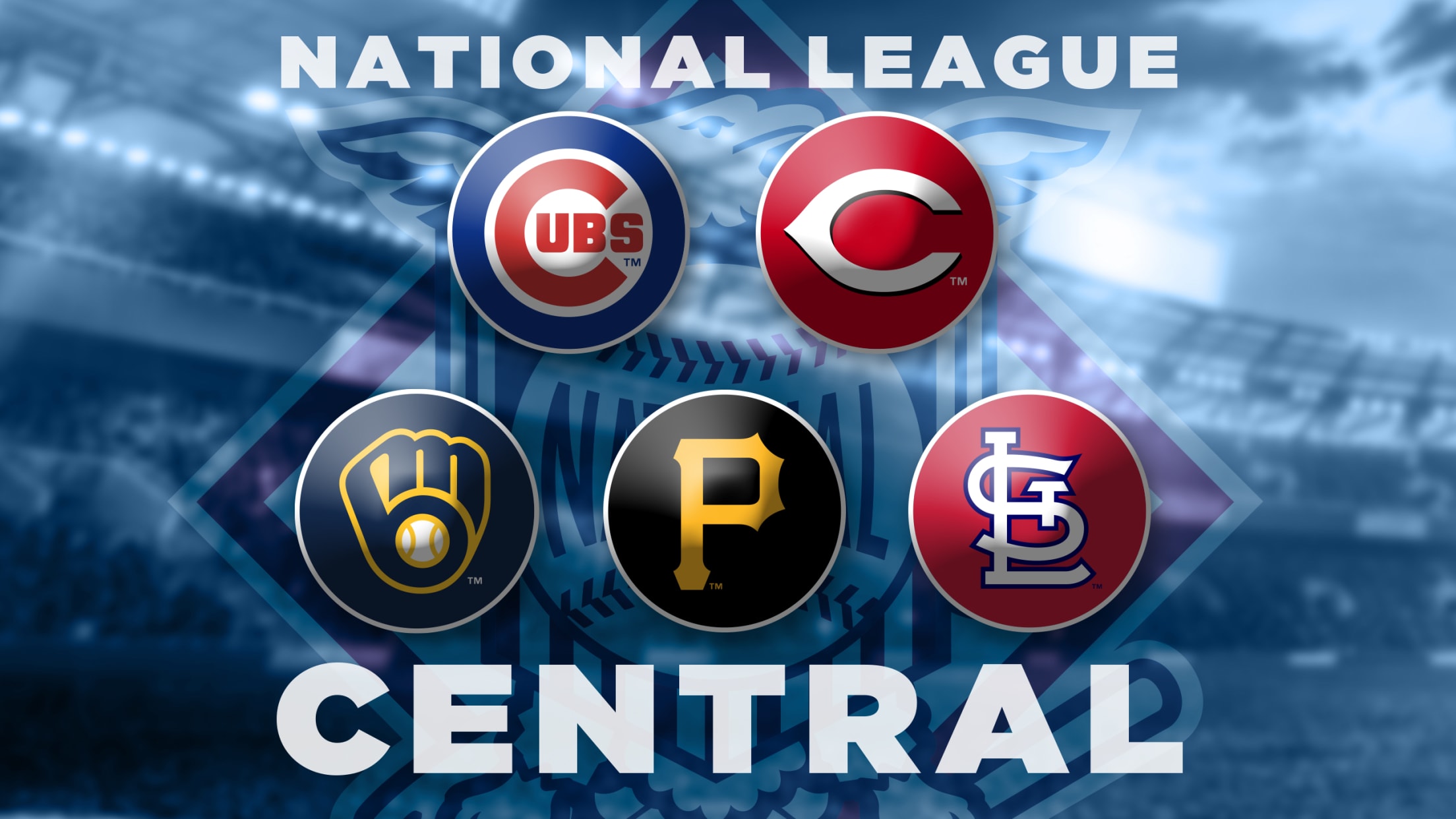 Most National League Central ballclubs are running short on time and victories needed to qualify for a postseason berth. Through Sunday, the Cubs were the division's only club with an above-.500 record. Priorities, however, remain plentiful and specific for each of the NL Central teams, who typically combine to form
Most National League Central ballclubs are running short on time and victories needed to qualify for a postseason berth. Through Sunday, the Cubs were the division's only club with an above-.500 record.
Priorities, however, remain plentiful and specific for each of the NL Central teams, who typically combine to form one of baseball's most competitive divisions.
Here's a look at each NL Central team's objectives as the regular season's final weeks approach.
Brewers: Win every series
That was the goal entering the weekend for Brewers manager Craig Counsell, whose club has yet to spend a single day above .500 but is determined to make a third straight trip to the postseason. Despite last week's 19-0 rout at Detroit, the Brewers have lived near the bottom of MLB's offensive rankings all season. Winning each of their remaining series could be their ticket, since two of those series are extended affairs against the Cardinals (five games in three days from Monday-Wednesday, then five games in four days at St. Louis to end the regular season). The Brewers' other remaining series are against the Royals at home and at the Reds. If they attain their goal, it would represent franchise history, since the Brewers have never appeared in the postseason three straight years. -- Adam McCalvy
Cardinals: Make the postseason
And what a story it would be if they do, right? After a coronavirus outbreak affected 18 people (10 players) in the organization and paused their schedule for 17 days in August, the Cardinals are playing catch-up with an already condensed schedule packed with doubleheaders and no more scheduled off-days the rest of the regular season. If the Cardinals can get through this stretch -- which includes three doubleheaders just this week -- and into the playoffs, their mission from the start will be accomplished. It's going to take solid pitching that can cover all of those innings and an offense that can put together rallies against strong opposing pitching. Can they do it? Everyone -- from the front office to players -- is taking each day as it comes, but the Cardinals are in position to make a run into October. -- Anne Rogers
Cubs: Get the stars back on track
The North Siders have been living off their 13-3 start, holding the division's top spot while sorting through a variety of issues. The back of the bullpen has seemed to find a rhythm of late, while the rotation is still trying to tighten things up behind the duo of Yu Darvish and Kyle Hendricks. The larger issue has been the collective offensive struggles of Kris Bryant, Anthony Rizzo and Javier Báez. Chicago's lineup has been helped by the strong showings from Ian Happ and Jason Heyward, who have bought the core hitters some time to find their swings. As October looms, manager David Ross has emphasized that the goal is to hit a collective stride by the time the playoffs begin. And the Cubs need their stars to play like stars if they want to recapture World Series glory. -- Jordan Bastian
Pirates: Focus on the future
The Pirates need to get their top hitters back on track, as they've taken big steps back so far this season. They must get Mitch Keller back in their rotation and keep everyone else healthy to avoid losing valuable development time. They need to clean it up in the field, establishing the fundamentally sound culture that GM Ben Cherington and manager Derek Shelton hope to create. But more than anything, they need to keep seeing what they have and how it might set them up for 2021 and beyond. They should let rookie third baseman Ke'Bryan Hayes play as often as possible. They'll have to consider if Cole Tucker fits better in the outfield or infield. They only have a few turns through the rotation to get a feel for which starters they can count on heading into next season. They can give hard-throwing relief prospect Blake Cederlind his first look in the Majors. And yes, they can hope to get Josh Bell, Bryan Reynolds, Kevin Newman, Adam Frazier and Gregory Polanco right at the plate, because those players will be valuable for the Pirates whether it's on the field or in the trade market. -- Adam Berry
Reds: Make the postseason
Before the season was shortened, the Reds invested $166 million in free agents with an eye toward not just contending, but going to the playoffs. In the 60-game format, they've struggled to get traction most of the season -- especially offensively -- despite adding Nick Castellanos, Mike Moustakas and Shogo Akiyama to the lineup. Joey Votto and Eugenio Suárez have also lacked consistency while Nick Senzel has been on the injured list a lot. The bullpen has found itself lately after a rough first month. If Cincinnati can sneak into the postseason with a hot final two weeks, they have the rotation strength with Trevor Bauer and Luis Castillo leading the way and a good collection of late-inning relievers to be very dangerous in October. But they have to get there first. -- Mark Sheldon
Chris Haft has covered the Major Leagues since 1991 and has worked for MLB.com since 2007. Follow him on Twitter at @goodforball.