Warner named bench coach, fills final vacancy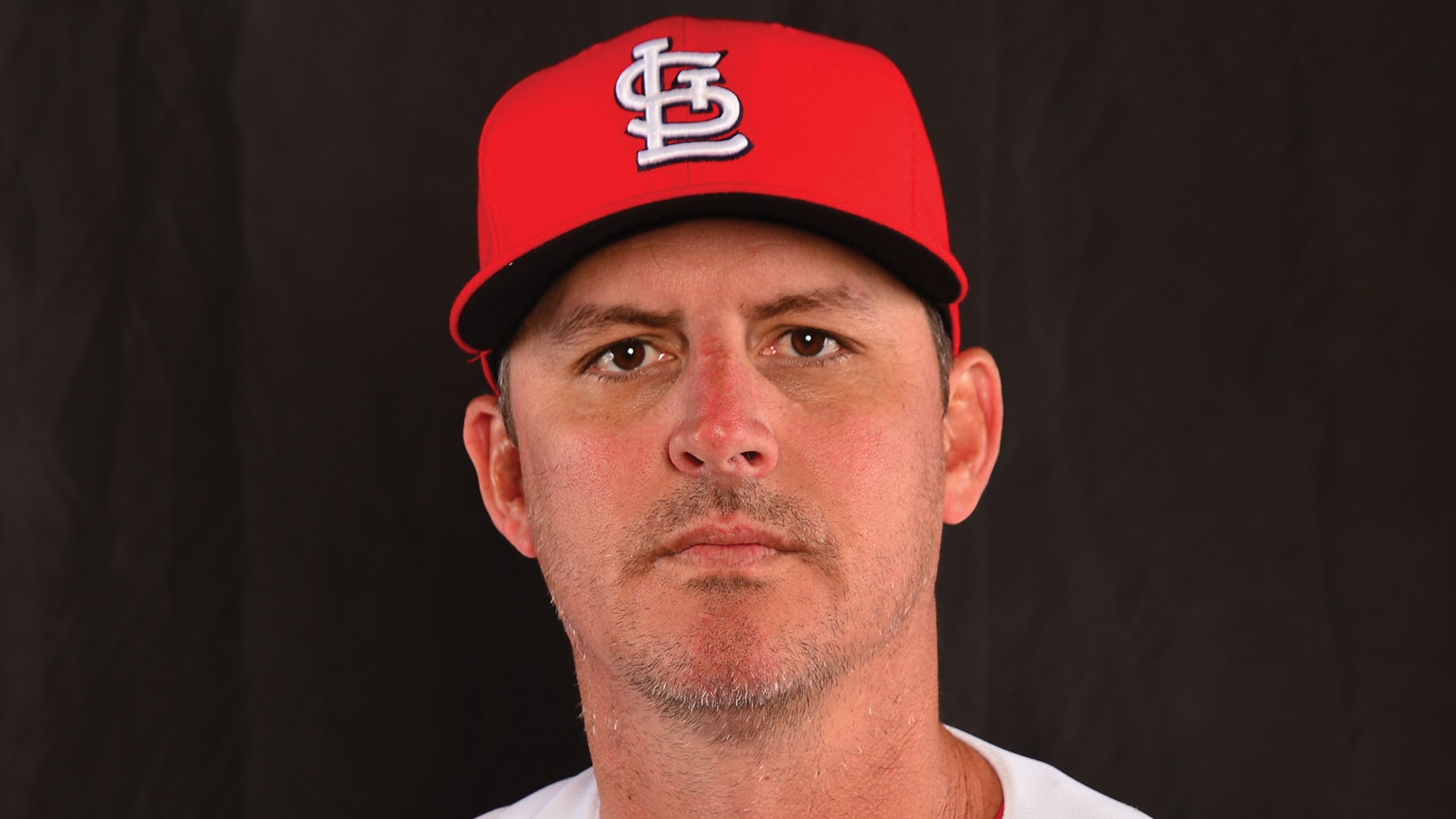 March 8, 2014; St. Louis, MO, USA; Minor League Headshots at Roger Dean Stadium. ( )
CHICAGO -- Interim manager Mike Shildt filled his final coaching vacancy Thursday by naming Ron "Pop" Warner as his bench coach. Warner joins Mark Budaska and George Greer, both of whom will serve as hitting coaches, as the new additions to the staff.Warner has spent his entire professional career in
CHICAGO -- Interim manager Mike Shildt filled his final coaching vacancy Thursday by naming Ron "Pop" Warner as his bench coach. Warner joins Mark Budaska and George Greer, both of whom will serve as hitting coaches, as the new additions to the staff.
Warner has spent his entire professional career in the Cardinals organization, first as a player (1991-99) and then as a coach, manager and, most recently, assistant field coordinator. Like Shildt, Warner has managed several players on the Cardinals' roster.
"He sees the game really well," Shildt said of Warner. "He has a real appreciation of how the game is played. He can look in the other dugout and know how matchups work. He is a valuable set of eyes and experience."
Though Warner will serve as Shildt's bench coach, he will not be the one to step in and manage if Shildt were to be ejected from a game. That responsibility would fall on third-base coach Jose Oquendo.
"I felt like given Mike's relationship with Oquendo and Jose's experience it just seemed natural," president of baseball operations John Mozeliak said.
A numbers game
With a new role comes a new number for Shildt, who turned in his No. 83 uniform for one with a No. 8. It was the number Shildt said he had as a Little League player and just so happened to be the number worn by his baseball idol, Cal Ripken Jr. Shildt worked odd jobs for the Orioles' Double-A affiliate in Charlotte, N.C., and, as a kid, he interacted with the future Hall of Famer on Ripken's way to Baltimore.
"When he came through, he modeled it so well in 1980," Shildt said of Ripken. "Then when Cal went to the big leagues, and was wearing No. 8, I was like, yeah, this is my number."
Pitching plans
Miles Mikolas, whose wife Lauren gave birth to twins on Monday, will remain on the paternity list through Friday. He'll rejoin the Cardinals on Saturday and will then start the series finale a day later.
The Cardinals, who plan to call up Luke Weaver to start the first game of Saturday's doubleheader, will also need to summon a starter from Triple-A Memphis to start Monday in Cincinnati. Mozeliak said the club is close to finalizing that decision.
Injury report
• After being sidelined by soreness on Sunday, closer Bud Norris was available out of the Cardinals' pen on Thursday. Harrison Bader, who exited the team's last game with a hyperextended left knee, was also cleared by the medical staff to play in the series opener at Wrigley Field.
• The Cardinals activated outfielder Tyler O'Neill from the disabled list and optioned him to Triple-A Memphis. O'Neill had been sidelined by a left hamstring strain.
• Michael Wacha, who has been out for four weeks because of a left oblique strain, has still not been cleared to begin a throwing program.