Stantennial Celebration
Presented by Maryville University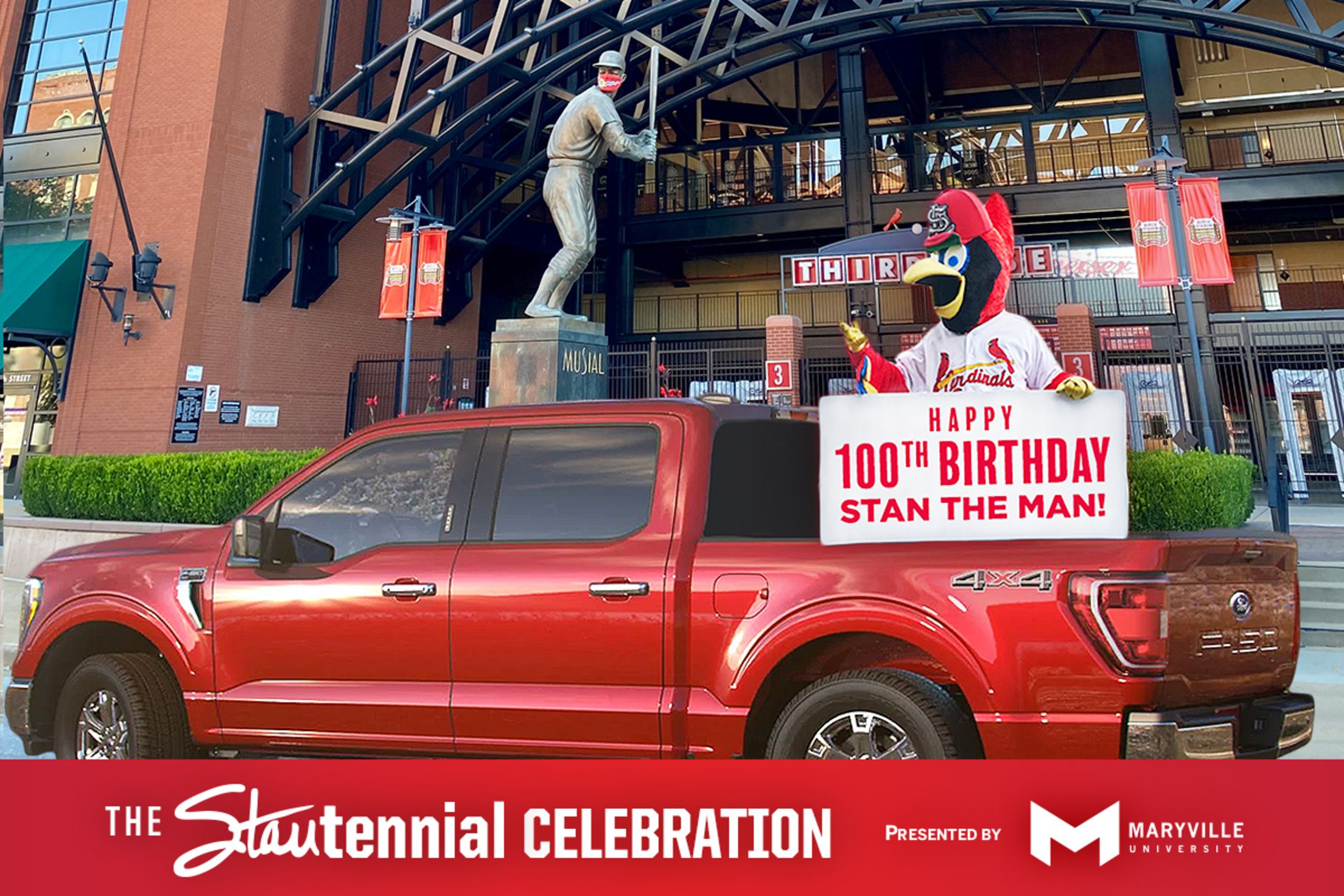 Journey Through Ballpark Canceled
The Sports Commission and Musial Awards had planned to host their Stantennial Celebration on Saturday inside Busch Stadium. As an outdoor event with social distancing and limited capacity, it was intended to be a safe and special way to honor Stan's 100th birthday. However, given the surge in COVID-19 cases and the strain being experienced by the medical community, organizers have decided to cancel the event, concluding that the current situation requires all to act with an abundance of caution. Ticket purchases will be automatically refunded through a credit to their original method of payment.
Drive-by Birthday Party to Safely Celebrate Stan's 100th
Musial Statue (8th & Spruce Streets)
Although festivities inside the ballpark are canceled, organizers will still host a Drive-By Birthday Party to safely celebrate Stan's 100th birthday. Join the parade procession and share well-wishes from your vehicle with Stan's family, who will be gathered at the Musial statue. We'll safely mark Stan's 100th with Fredbird, harmonica players and free birthday cupcakes while supplies last! Fans are encouraged to bring a card they can drop off for the Musial family. There is no cost and no ticket required to participate in the drive-by birthday party.
Fans should just follow these important instructions:
Vehicles should approach the Musial Statue on Spruce Street from west of Busch Stadium.
For everyone's health and safety, participants must remain in their vehicle at all times.
Face coverings must be worn when receiving the birthday cupcake.