An Evening with Ted Simmons and Tim McCarver presented by Truck Centers Inc.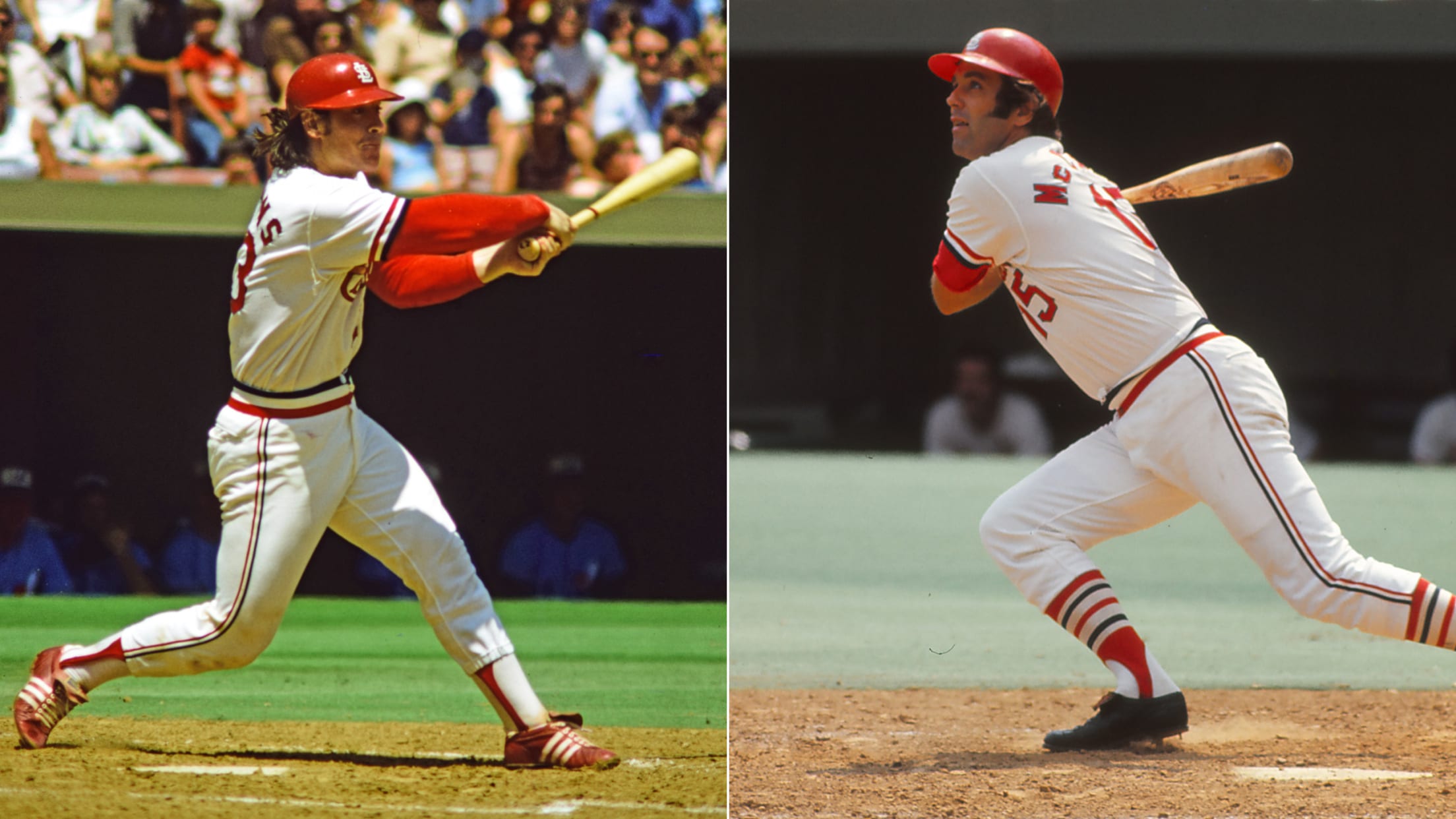 Check back soon for information about the next Speaker Series event!
Cardinals Speaker Series
Monday, August 23, 2021 | Event Begins 6:00 p.m. | Gate 2
Gates Open - 5:45 p.m.
Event Begins - 6:00 p.m.
Self-parking will be available in Stadium Lot C
$195 per ticket
National Baseball Hall of Fame inductee Ted Simmons will join fellow Cardinals catcher and Ford C. Frick Award winning broadcaster Tim McCarver on August 23 for an evening of reminiscing on their baseball careers. In addition to the program led by Cardinals broadcaster Dan McLaughlin, guests will enjoy cocktails and appetizers on the warning track of Busch Stadium before heading to the UMB Champions Club for an upscale buffet dinner. At the end of the evening, all attendees will leave with a baseball autographed by both Simmons and McCarver.
Frequently Asked Questions
Where should I enter?
Gate 2
Where can I park?
Complimentary parking will be available in stadium Lot C (located near Gate 2, with entry under the Interstate 64 overpass).
What time should I arrive?
Gate 2 will open at 5:45 p.m. and the evening will begin with a cocktail hour on the track. Guests are recommended to arrive between 6-6:30 p.m.
What should I wear?
While there is no specific dress code, business casual is most common.
Will I meet the alumni players?
Though our guests of honor may greet a few guests as he makes his way to and from the stage for the Q&A segment with Dan McLaughlin, there will not be an opportunity for meet and greet.
Can I bring something to be autographed?
All ticketed guests will depart with a baseball signed by Simmons and McCarver. There will not be an opportunity to have personal items autographed.
What will be served for dinner?
An upscale dinner buffet will be served with multiple entree and side dish options. Gluten free and vegetarian options will be available and other special dietary needs can be accommodated with advanced notice.
Is there a wheelchair available?
Yes, we do have wheelchairs available upon request.
Can I purchase a ticket for my child?
Yes, older children who may enjoy the program are welcomed. Please be aware that the program content may include some adult language and content.
Can I record the program?
No. Recording of the program on video recorder or cell phone will not be permitted.