Shorthanded Cubs' offense hits speed bump
Chicago loses four straight for first time this season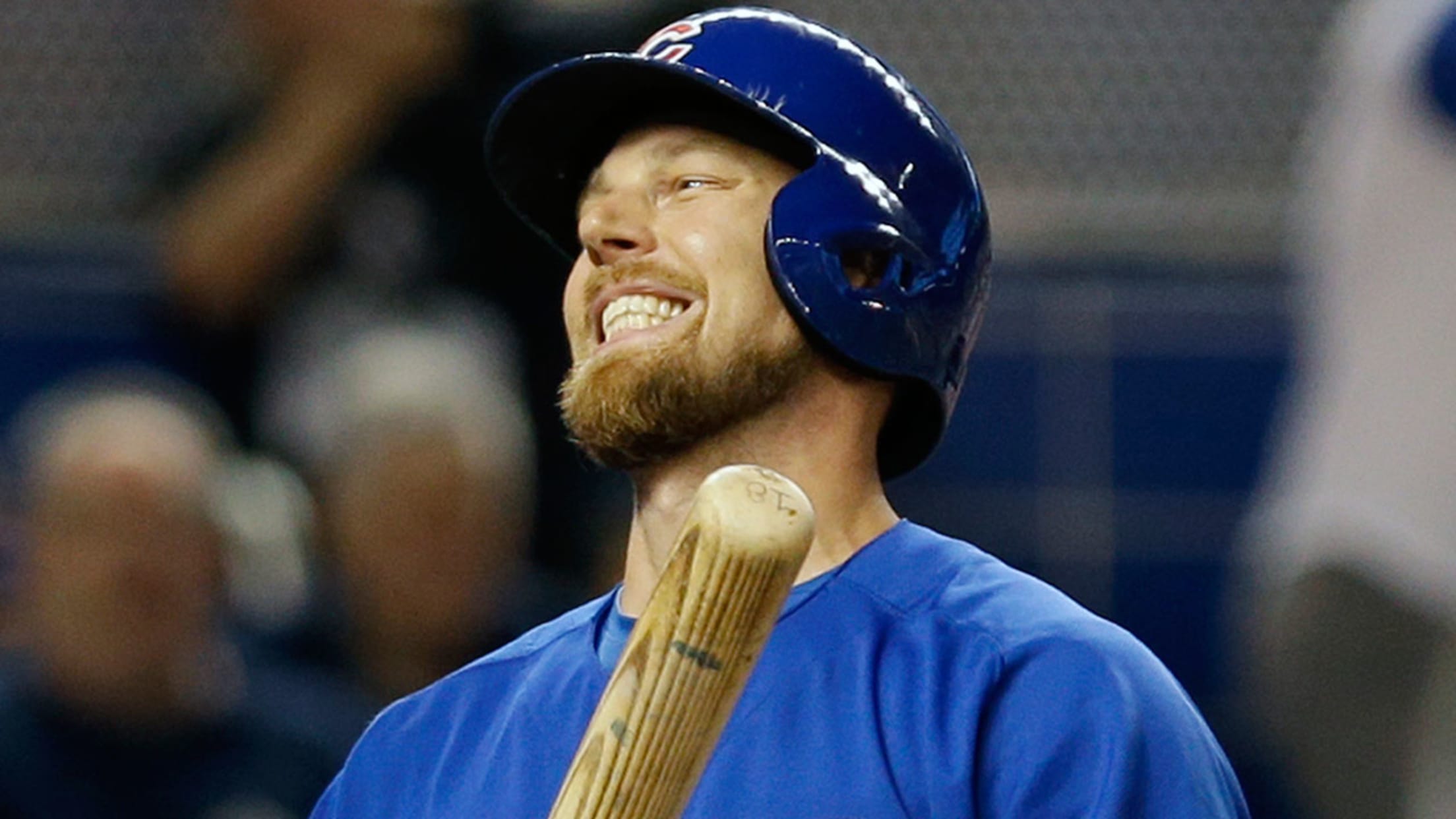 Ben Zobrist and the Cubs were held to two runs on seven hits in Thursday's loss to the Marlins. (AP) (AP)
MIAMI -- The Cubs' offense was in sync earlier this season when their run differential reached outrageous levels, but with key players missing, it's been hard to maintain that pace.On Thursday, with their 4-2 loss to the Marlins, the Cubs lost four straight games for the first time since the
MIAMI -- The Cubs' offense was in sync earlier this season when their run differential reached outrageous levels, but with key players missing, it's been hard to maintain that pace.
On Thursday, with their 4-2 loss to the Marlins, the Cubs lost four straight games for the first time since the Mets swept them in the 2015 National League Championship Series.
Top prospect Willson Contreras was at first base on Thursday instead of two-time All-Star Anthony Rizzo, who has 54 RBIs. Rookie Albert Almora Jr. was in center field, not Dexter Fowler, who has provided the spark in the leadoff spot.
• Contreras' surprise text: 'You're playing first base'
That's nothing against Contreras or Almora, but manager Joe Maddon has had to rethink his lineup because of injuries.
"We're just not scoring runs," Maddon said. "It obviously happened at home, too [against the Cardinals].
"We had a chance early to put some marks on the board which could've given us a little distance which probably would've made a difference in the game and we didn't do it," Maddon said of the Cubs, who went 0-for-5 with runners in scoring position and stranded eight in the game.
"While we're getting people well, the other guys are getting opportunities," he said. "Up and down, we're not as formidable, offensively, but these guys are getting some valuable experience."
The end result is that the Cubs are going through some growing pains right now. Catcher David Ross hit a game-tying solo home run in the eighth, but also was busy positioning Contreras and the rest of the infield.
"There's some young guys here and it shows at times, but I think there's a lot of talent and we're trying to figure out how to play best as a team," Ross said. "It's just a little rough patch. There's a reason that the guys who were starting and are injured were starting. We have to hold down the fort until they get back."
Fowler, who provided the spark at the top of the lineup, went on the disabled list Sunday. Rizzo is day to day with a bad back. In the Cubs' 47 wins, the average margin of victory is 4.6 runs. In 17 of their losses, they've been beaten by two or fewer runs.
• Rizzo sits out with lower back tightness
"We're missing some pieces," said Cubs starter Jon Lester. "Everybody wanted to crown everything at the end of May, and like I kept saying, we have to stay healthy, we have to have these guys play every day and our staff has to stay healthy and that goes from the starters to the bullpen."
It's not that the kids can't play. It seemed as if every day there was a new hero. But they're young.
"I don't want to say make or break -- [losing four straight] is definitely not going to make or break our season -- but at the same time, we have to get these guys back healthy because they're the guys who got us here and they're the guys who will get us where we want to go," Lester said.