Cubs sign first-round Draft pick Howard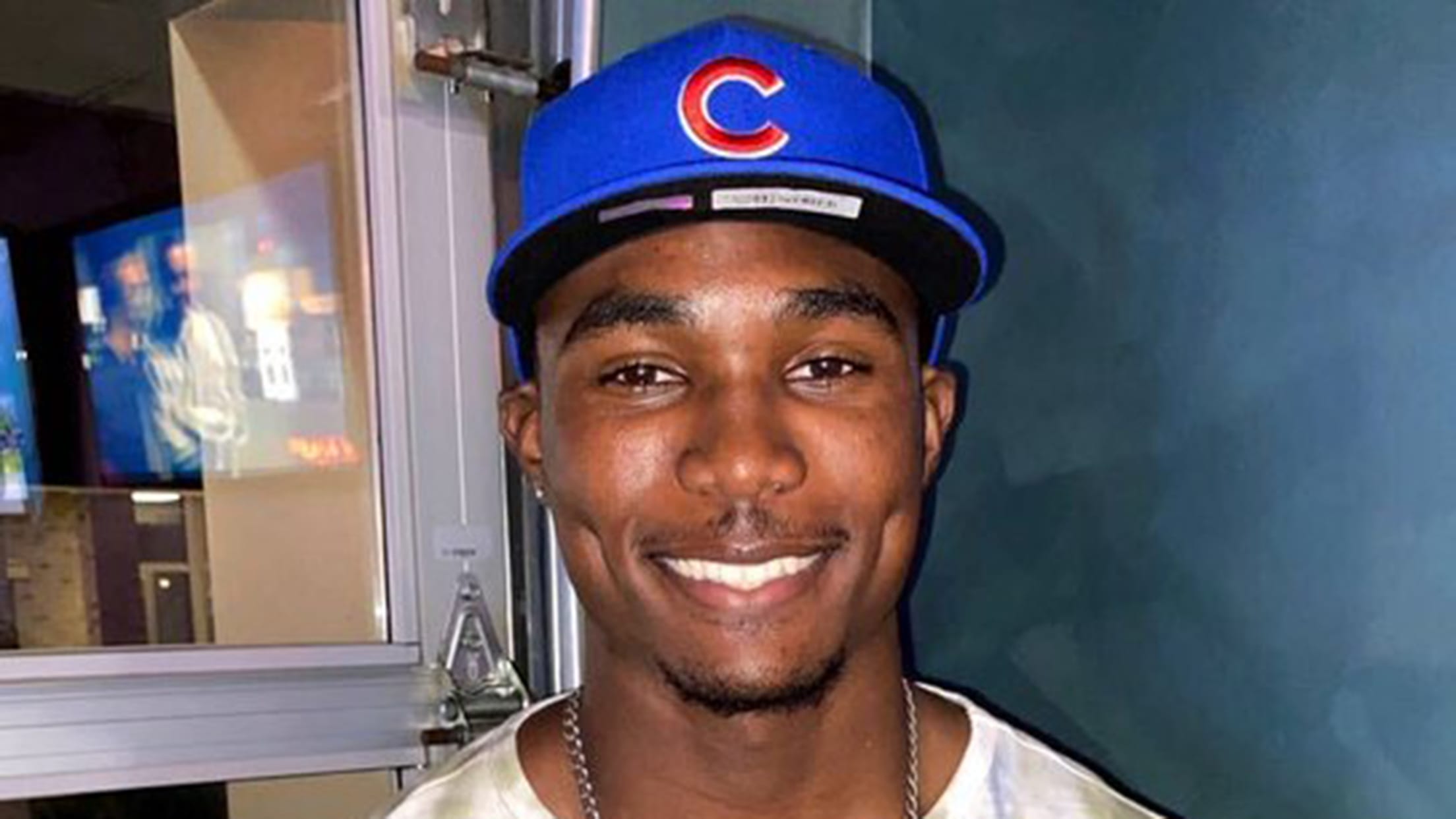 CHICAGO -- Ed Howard could not contain his smile six years ago. During a rally in Chicago to celebrate the Jackie Robinson West team that reached the Little League World Series finals, Cubs president of baseball operations Theo Epstein had a message for the young players. "We'll see you in
CHICAGO -- Ed Howard could not contain his smile six years ago. During a rally in Chicago to celebrate the Jackie Robinson West team that reached the Little League World Series finals, Cubs president of baseball operations Theo Epstein had a message for the young players.
"We'll see you in the Draft," Epstein said, as Howard grinned.
Epstein's prediction came to fruition a few years early -- he quipped at the time that 2023 was the target date -- but Howard is on indeed a path to Wrigley Field. On Monday, the club announced that Howard had agreed to a deal with the Cubs, who selected the shortstop with the 16th overall pick in the MLB Draft on June 10.
• New Cub Howard: 'I'll definitely be a role model'
A source told MLB.com on Sunday that the deal was for slot value ($3,745,500 for the No. 16 pick).
For Howard -- a product of Chicago's Mount Carmel High School -- the agreement with the Cubs fulfilled a lifelong dream.
"I was looking forward to it. I wanted to be a hometown kid," Howard said after being selected. "I'm excited it's with the Cubs. I think that's a great organization. I watch a lot of Cubs games, follow them, know a lot of their players and things like that, so I'm excited to be a hometown guy. It's special."
"I wanted to be a hometown kid."

Cubs get their "best-case scenario" in prep star Ed Howard, who gets to stay home in Chicago https://t.co/9CMT5ttRiJ via @MLB

— Jordan Bastian (@MLBastian) June 11, 2020
Howard was the star shortstop for the 2014 Jackie Robinson West team, and even recorded the final outs on the mound in the clinching game that sent the team to the championship. He also participated in the White Sox ACE (Amateur City Elite) program prior to growing into a first-round talent in his years at Mount Carmel.
In his junior year, Howard hit .421 with three homers, 11 doubles and four triples in 35 games. His senior season -- like it was for so many amateur athletes this spring -- was affected by the ongoing COVID-19 crisis. Howard was named the 2019-20 Gatorade Illinois Baseball Player of the Year, which "recognizes not only outstanding athletic excellence, but also high standards of academic achievement and exemplary character demonstrated on and off the field."
Howard's comments were during a post-Draft conference call with Chicago reporters. Worth a read. The kid is "one of the most mature high school seniors we've ever been around," Theo Epstein said recently. https://t.co/6N5H35unev

— Jordan Bastian (@MLBastian) June 16, 2020
"The first thing, you start with the human being," Epstein said in a recent interview on 670 The Score. "Any time you're taking a chance on a high school kid in the first round, you want somebody that you can trust. You want somebody with character and with work ethic and with maturity, because it's a long road from being a high school senior to being an impact player in the big leagues."
The Cubs are still working on reaching agreements with their other four Draft picks: lefty Burl Carraway (second round), outfielder Jordan Nwogu (third round), lefty Luke Little (fourth round) and righty Koen Moreno (fifth round). Chicago's bonus pool for the Draft totaled $6,721,600.
Vice president of scouting Dan Kantrovitz said that Howard was atop the team's Draft board going into the annual event.
"We're ecstatic," Kantrovitz said. "Having the opportunity to select Ed Howard with our first pick was literally our best-case scenario, and we couldn't be more thrilled. Earlier this week, when [the front office] strategized various scenarios, selecting Ed was literally at the top of our list. But frankly, I didn't think he'd get to our pick."