Renovation work at Wrigley back in full swing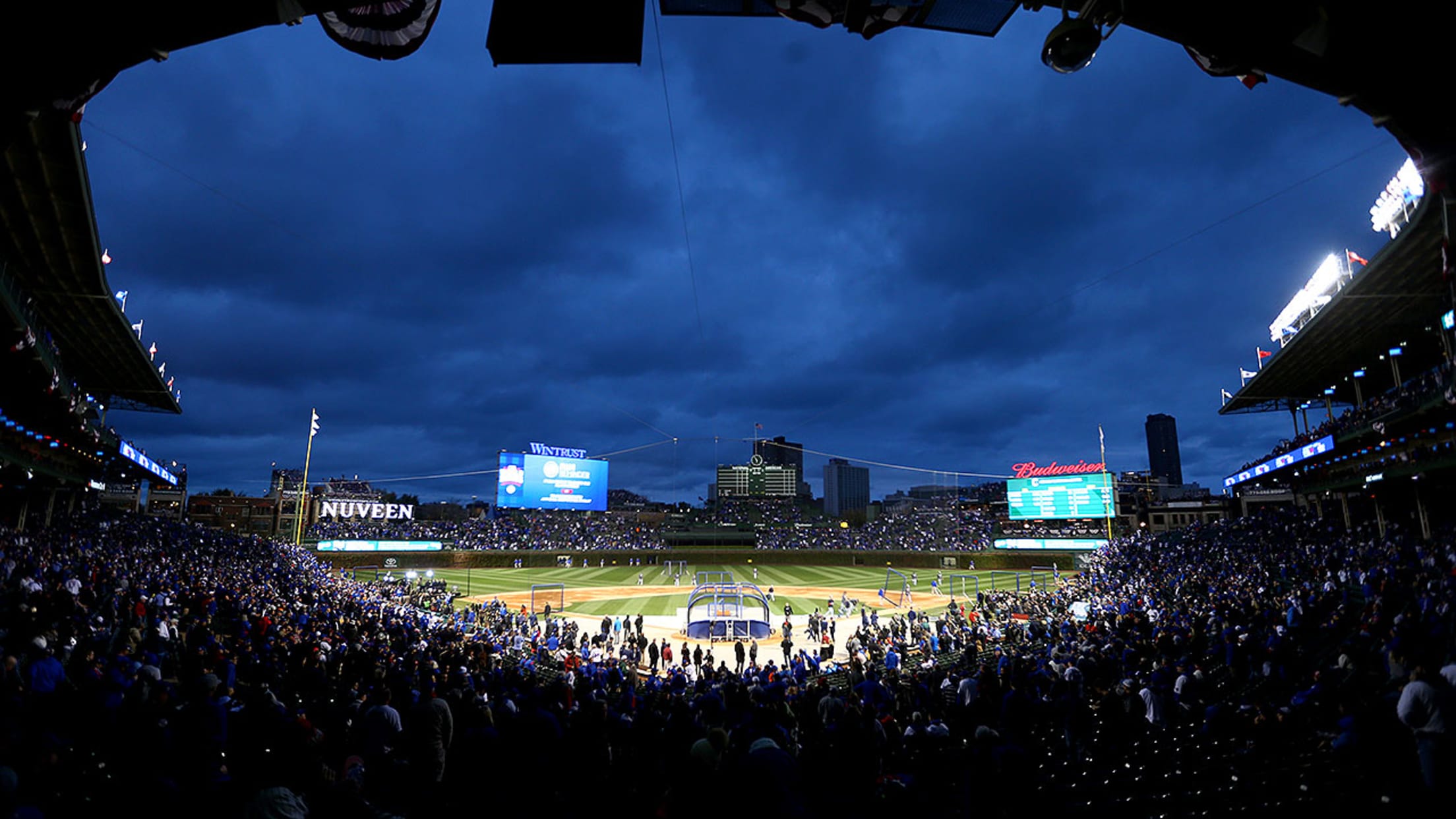 Now that the postseason is over, crews can focus on renovation projects at Wrigley Field. (Getty)
CHICAGO -- Now that the Cubs have packed up the bunting from the postseason, the renovation and restoration work at Wrigley Field is back in full swing.The biggest change fans will notice in 2017 will involve the bullpens. Among the projects on schedule this offseason are relocating the home and
CHICAGO -- Now that the Cubs have packed up the bunting from the postseason, the renovation and restoration work at Wrigley Field is back in full swing.
The biggest change fans will notice in 2017 will involve the bullpens. Among the projects on schedule this offseason are relocating the home and visiting bullpens to underneath the bleachers and creating a new seating area where the bullpens were located along the left- and right-field foul lines. A new batting tunnel also will be built for the visiting team to use, which will be closer to their clubhouse.
The other offseason projects at Wrigley include partial facade restoration on Addison Street, structural improvements in right field, replacing terrace reserved seats and replacing some seats behind home plate.
This offseason, crews will begin concession improvements near Gate F and will begin the American Airlines 1914 Club. Work on those two projects will continue through the 2017 season. The American Airlines 1914 Club, which will be located underneath the club box seating bowl between the home and visiting dugouts, is expected to be completed by Opening Day 2018. The club will give fans with tickets in that area a place to go before and during games for upgraded food and beverage options, plus it will provide private restrooms.
Also ongoing in the offseason and through the regular season will be work on the office building and plaza west of Wrigley Field along Clark Street and the hotel at Clark and Addison Streets.
Fans can get updates on the projects and see renderings at WrigleyField.com. The four-year, $575 million project for the ballpark began at the conclusion of the 2014 season.