10 things Max Scherzer could do with $210 Million
10 things Max Scherzer could do with $210 Million
Don't look now, but the Nationals appear to be holding a whole bunch of aces as they've signed the biggest fish of the offseason, right-handed starting pitcher Max Scherzer. Scherzer and the Nats reportedly agreed on a seven-year, $210 million contract that will keep him on the team's rotation until he's 38 (and on their payroll until he's 45). The club has not yet confirmed the signing.
While most of the numbers you should be breaking down involve insane team ERA+ figures and a rotation ERA that is somehow lower than my high school GPA, we took a look at the contract before the ink was even dry to fantasize about the lavish lifestyle Scherzer can afford to live now that he's gone and got himself paid.
- Any Air Force plane carrying the President of the United States adopts the air traffic control signal "Air Force One," but most of the time the president is traveling via plane it is on one of two nearly identical Boeing 747-200B aircrafts that cost $179,750/hour to operate. At that rate, Max Scherzer could finance 1,168 hours of flight ... enough to fly around the world approximately 29 times.
- There are 535 members of the United States Congress (100 in the Senate and 435 in the House of Representatives). These members of Congress earn $174,000, so Scherzer could pay their salaries for two years.
- He could have financed the Roland Emmerich D.C. disaster movie "White House Down" for $150 million. (If he has $10 million left over from his previous contracts, he also could have financed its sister movie "Olympus Has Fallen" for $70 million.)
- If you're going to D.C. staple Ben's Chili Bowl, you'd better be ordering a half-smoke and an order of chili cheese fries. That typical order will run you $11.40. At that price, Scherzer could treat each of D.C.'s 646,449 residents, Maryland's 5,773,552 residents and Virgina's 8,260,405 to lunch. Yes, he'd have enough to buy them a drink, too.
Ben's original chili half smoke, chili cheese fries and chocolate shake @benschilibowl #WashingtonDC #crusa pic.twitter.com/mZBoJriMHy

- Helen Ochyra (@helenochyra) October 4, 2013
- The Washington Wizards play their home games in D.C.'s Verizon Center. For basketball games, the max capacity is 20,308. Last year, the average price of a Wizards ticket was $32.70. At that rate -- and assuming the Wizards don't make the playoffs (lol) -- Scherzer could buy every ticket to every home game for nearly eight seasons.
- Though the exact figure has not been made available, reports indicate that Netflix spent approximately $100 million to finance the first two seasons of its hit original series of "House of Cards." So, Scherzer could theoretically finance four seasons of the dark political thriller from his own pockets.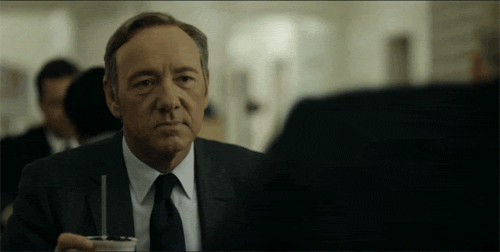 - An unlimited rail pass on the Washington, D.C., Metro costs $237. A weekly pass is $36. With $210 million, Scherzer could pay for each of D.C.'s 646,449 citizens to ride the Metro at their leisure for more than six weeks.
- He could finance the new D.C. United stadium planned to open in the city's Buzzard Point neighborhood in 2017.
- Scherzer could have fixed the Washington Monument after it was damaged in a 2011 earthquake ($15 million), financed the 2012 renovations to the National Museum of American History ($37 million) and still had enough money to finance the forthcoming Museum of the American Revolution ($118 million) in Philadelphia. He'd still have $40 million left over.
- According to an Entertainment Weekly report from 2002, through its first three seasons, The West Wing had a budget of $2.7 million dollars an episode. Scherzer could have financed each of those 67 episodes and still had enough left over to give Rob Lowe the raise he wanted so that Sam Seaborn could have been in the last four seasons.