Adrian Beltre forgets to stay in the batter's box, quickly (and hilariously) remembers
Rules are hard to follow -- especially new ones. But still, you're not supposed to break them.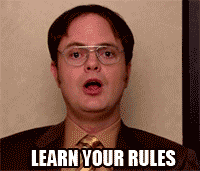 MLB's pace of play rules have been put in place this season, and one of them says that a hitter must not leave the batter's box after taking a pitch. During Tuesday's Rangers-A's game, Adrian Beltre took a ball from the wonderfully-stirruped right-hander Jesse Hahn. Beltre, who's been playing in the Majors since 1998, momentarily forgot the new decree and then hilariously remembered:
We'd love to hear what Elvis Andrus thought about this one.
Update: Here's what Elvis Andrus thought about this one:
Matt Monagan writes at night for Cut4. In his spare time, he travels and searches Twitter for Wily Mo Pena news.
Teams in this article:
Players in this article:
Topics in this article: