ALCS starters Trevor Bauer and Marcus Stroman go way back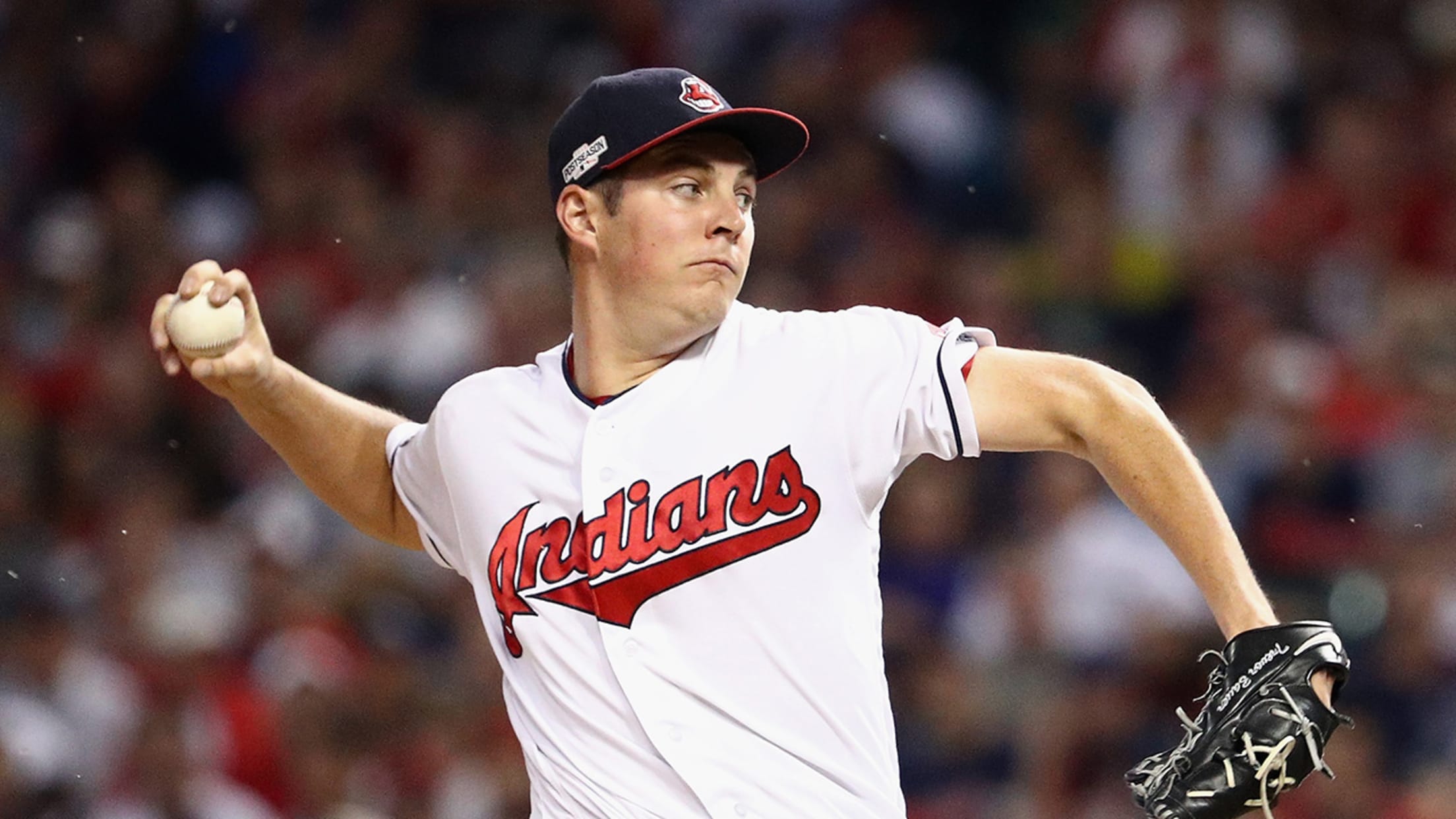 CLEVELAND, OH - OCTOBER 06: Trevor Bauer #47 of the Cleveland Indians throws a pitch in the second inning against the Boston Red Sox during game one of the American League Divison Series at Progressive Field on October 6, 2016 in Cleveland, Ohio. (Photo by Maddie Meyer/Getty Images) (Maddie Meyer/Getty Images)
In the Indians' 4-2 win over the Blue Jays in Game 3 of the ALCS, Trevor Bauer and Marcus Stroman faced each other -- even if Bauer didn't last very long -- for the first time in their Major League careers, but the two are hardly strangers. As it turns out, they go back years.
Nearly five years ago, Stroman was still a student at Duke University, and pitching was one of the things he studied. More specifically, he studied the unique pitching stylings of a pitcher who was in the Arizona Diamondbacks organization at the time … some guy named Trevor Bauer (@BauerOutage).
Just read another unbelievable article on @BauerOutage! Been reading and following this dude for awhile. Pioneer to the pitching world!

— Marcus Stroman (@MStrooo6) January 26, 2012
A couple years later, Stroman and Bauer had both reached the Majors. The fact that they were now peers and technically adversaries didn't stop the stream of compliments between the two pitchers on Twitter:
@MStrooo6 you too man. Looking forward to watching more highlights haha

— Trevor Bauer (@BauerOutage) March 5, 2015
@BauerOutage @barretta816 @Indians crazy for me to hear that man. I used to sit in my dorm room at @DukeU and study your UCLA game film!

— Marcus Stroman (@MStrooo6) July 30, 2015
Even more messages between the two can be found here.
Although they've never faced each other and never been teammates, these are two pitchers who know and respect each other's work. It's almost enough to make you wish they could forgo the DH and step into the batter's box to get an up close and personal look at each other's pitching.
Watch ALCS Game 4 on Tuesday at 4 p.m. ET on TBS and Sportsnet/RDS.
Teams in this article:
Players in this article: