Getting drilled by a ground ball can be a perfect set-up for a prank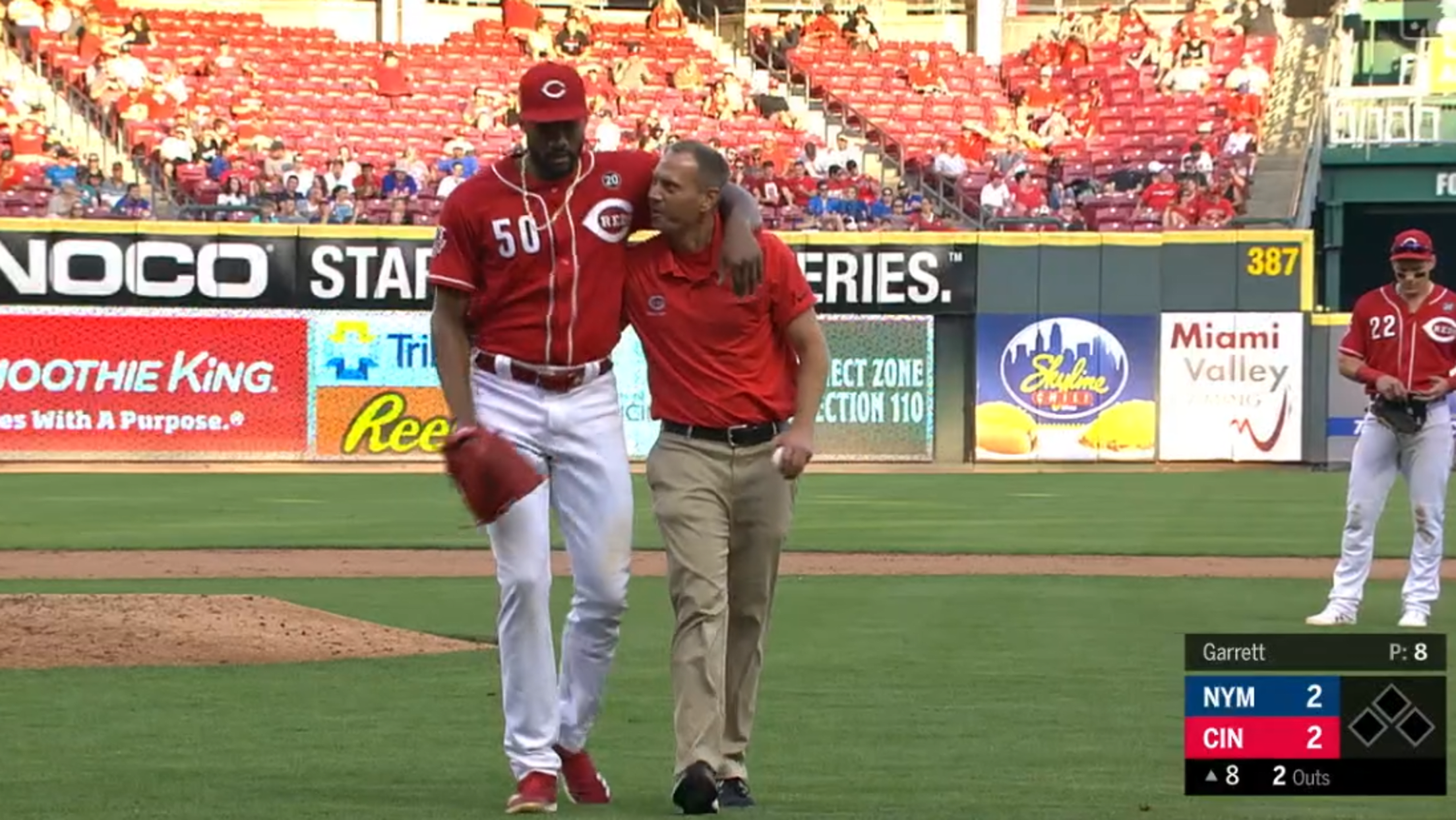 Among the moments in a baseball game that give everybody pause is the comebacker. For a pitcher on the mound, a hard ground ball or line drive hit back up the middle presents a reflex test and, unavoidably, an opportunity to get injured.
It stinks, but there's nothing that we can really do about it. And if that pitcher is hurt, he might leave the game, though most of the time these tough athletes shake it off and keep going, running on adrenaline as they are.
Reds lefty Amir Garrett was struck by a comebacker from Jeff McNeil in the eighth inning of Saturday's game with the Mets. He left the game afterward, because he was injured on the play -- er, just kidding, he wasn't. But you thought he was, because he sold it VERY well.
What an emotional roller coaster, right? Sheesh. And to involve the trainer like that, too? That's commitment. And besides, it's common for the trainer to come out and check the pitcher after he's hit by an errant ground ball, anyway.
But for this to happen, all in the name of hijinks and laughs, is unusual. It's also hilarious.
Garrett is well on his way to earning a reputation as one of the most fun-loving dudes in the game today. Add Saturday's injury fakeout to his growing highlight reel, one that also includes beating bullies on the baseball diamond by being the bigger person:
The man is a fun addict, and it's much appreciated. Finding fun in unusual spots is what makes life ... well, fun!
Teams in this article:
Players in this article:
Topics in this article: