[no title]
#54: Marcus Stroman

via GIPHY
If Marcus Stroman was normal 5'8 dude who throws mid-90's and happened to finish eighth in the AL Cy Young last year, he'd still be remarkable, but he's a lot more than that. No pitcher in baseball has more fun beingv a pitcher in baseball than Marcus Stroman. His ability to mix unforgiving intensity and a fun-loving attitude makes him one of the more captivating hurlers in the game to watch.


And arguably more than any other current baseball player, Marcus Stroman actively wants to be a part of the larger pop culture landscape. Some people find parts of Stroman's persona as "fake cool" or believe that he's "trying to hard", but at the end of the day Stroman is doing everything possible to launch himself, and baseball by proxy, into the cultural landscape, and that's a good thing. He literally has a Supreme glove! Between his personal #HDMH brand, his extensive fashion collection, his foray into the rap game and his active social media presence, Marcus Stroman is widening the scope and popularity of baseball.
Famous Astros
Trying to decide who had the most iconic postseason for the 2017 Astros is a nearly impossible task. With AL MVP José Altuve, likely future AL MVP Carlos Correa, and Extremely Famous and Extremely Good pitcher Justin Verlander, you may assume that there wouldn't be enough attention to go around. And yet, the Octobers of George Springer and Alex Bregman managed to gain equal, if not more notoriety than their mega-famous teammates.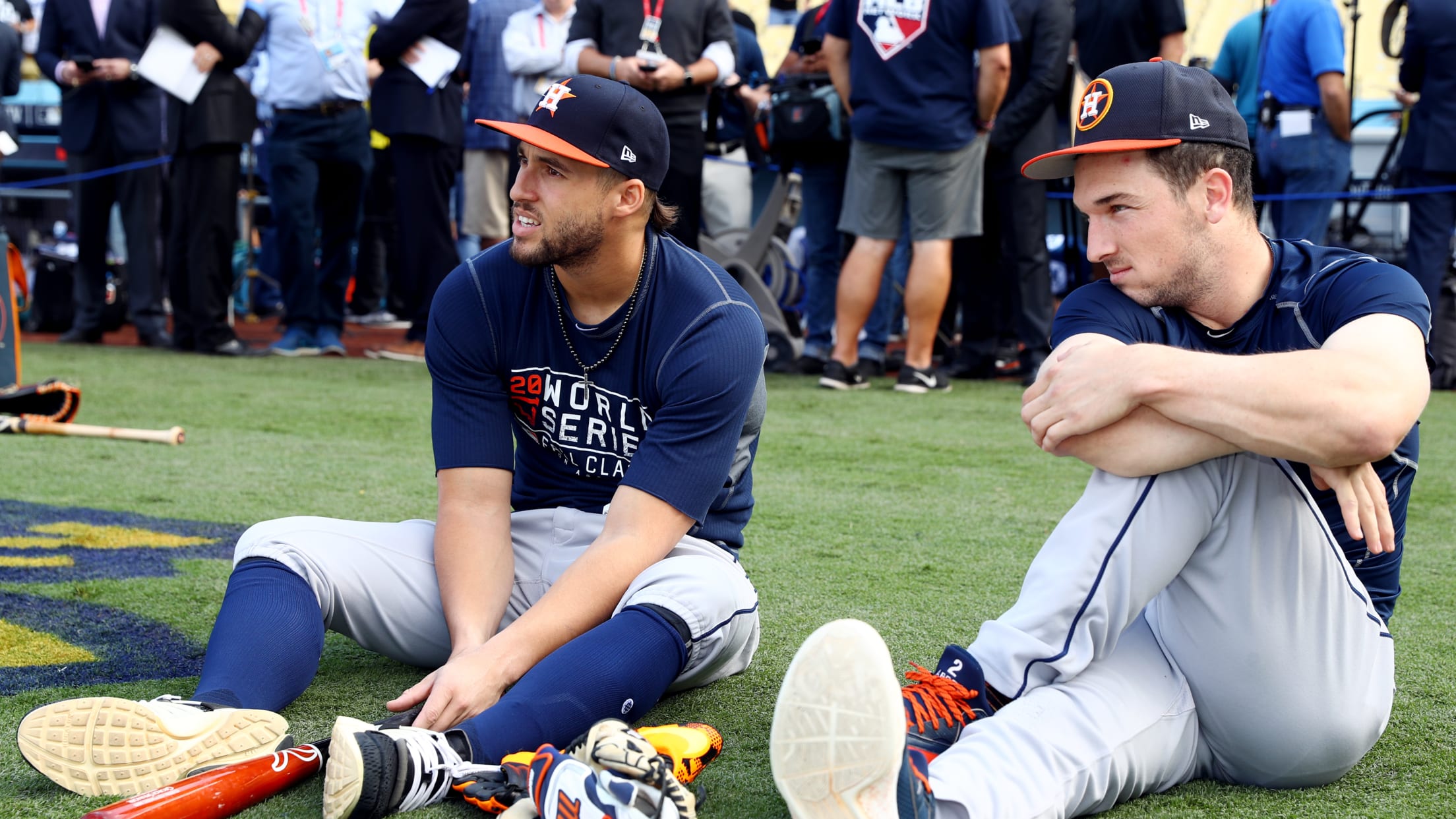 And scarily enough, this might just be the beginning, folks. We're talking about an otherworldly defensive third baseman who, according to Brian McCann, loves baseball more than anyone he's ever played with, and a center fielder who casually just had arguably the best World Series of any hitter ever. Repeating as World Series champions is a daunting task for any team, but the Astros have an abundance of bonafide superstars and budding superstars alike, and that seems like a solid recipe for similar success. Now at the front of the national baseball consciousness, the duo atop the Houston lineup won't catch anyone by surprise -- they're just gonna be really, really, really good.
And that's before Jose Altuve even steps in the box. Mercy, Astros. Mercy.
Yankees Best Supporting Actors
If someone were to make an "Expendables"-style movie poster for the 2018 New York Yankees, there's no question that Aaron Judge and Giancarlo Stanton would be featured most prominently front and center. If you're trying to pick which of the many other recognizable and talented Yankees would flank the two giants, however, you can make a strong case that Didi Gregorius and Gary Sanchez are most deserving of that next tier down from the top-billed Judge and Stanton. There were no more cavernous shoes to fill than those left behind by Derek Jeter, and yet it has only taken a couple years for the new shortstop/emoji aficionado to completely win over the Bleacher Creatures and casual fans all the same. Gary, meanwhile, who kindly regularly reminds us all that He Is Gary, has the ability to do the unthinkable: hit more home runs than Judge or Stanton. After what felt like a decade of top prospect status, final form Gary Sanchez is here and he is glorious. Judge or Stanton are certainly the favorites for Best Actor, but it's difficult to find a better supporting cast than Didi and Gary.
Ma Nishtana ha manager ha ze? Why is Gabe Kapler, the Phillies new manager, unlike all other big league skippers?
The arms. It's the arms. Also, most managers didn't run their own fitness and lifestyle blogs. Most managers aren't devout health nuts who packed their own snacks (apples and almond butter) on minor league road trips. And Kapler is probably the only big league manager in history for whom a google search turns up a cadre of photos that look like they belong on the cover of GQ.
But what may really set Kapler apart, aside from his pectoral prowess, is his willingness to embrace advanced analytics. Many big league managers have embraced the new age of super stats, but Kapler could go above and beyond anything we've seen before. For instance, this Spring Training, he's already experimented swapping his left and right fielders mid-inning depending on batter tendencies. Get ready to see a lot of "Rhys Hoskins LF-RF-LF-RF-LF-RF-LF-RF."
Kapler's unwavering intensity and outside-the-box thinking may not jive with everyone in the Phillies clubhouse, but we can be damn sure he'll get along with Jake Arrieta. No matter what happens in Kapler-ville this upcoming season we can be sure of one thing: we'll see some stuff we've never seen before.