Cardinals dispatch Dodgers, Missouri improves to 3-0 vs. California in 2014 postseason
Missouri improves to 3-0 vs. California in postseason
In the battle for Missouri vs. California superiority, the Show-Me State's looking pretty good right now. First, the Royals lit it up down the stretch to secure home-field advantage over the faltering Athletics in the AL Wild Card Game.
Then, K.C. beat those A's in one of the greatest postseason games you'll ever see.
Of course, the Oakland A's were once the Kansas City A's, so it was kind of like the Royals were beating their past selves.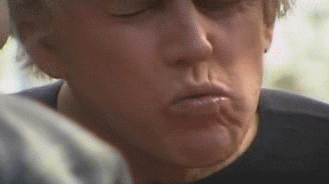 After that, Ned Yost's club moved on to Anaheim where they made quick work of the Angels, sweeping them in three games to clinch a berth in the ALCS.
Meanwhile, in the National League, the Cardinals took their talents to Los Angeles and dispatched the Dodger for the second consecutive postseason.
Oh yeah, and there was that whole Los Angeles Rams moving to St. Louis thing where they'd go on to win two Super Bowls while L.A. still fights for the possibility of an NFL expansion franchise.
For those of you keeping score at home, let's take a look at the recent Missouri-California scoreboard*:
Rams move to St. Louis. +1 Missouri
Rams win the Super Bowl. +1 Missouri
California's five MLB franchises have won a combined 13 World Series. The Cardinals and Royals have won 11. +1 California
At least some of each movie in the Transformers franchise was filmed in California. Not a single scene was shot in Missouri. +1 Missouri
The NBA's Kings moved from Kansas City to Sacramento. +1 California
People in Missouri don't have to root for the Kings anymore. +1 Missouri
California has produced three American presidents. Just Herbert Hoover from Missouri. +1 California
Jon Hamm. +1 Missouri
Wait, Kansas City is in both Kansas and Missouri? I don't understand. +1 California
Taco trucks. +1 California
Barbecue. +1 Missouri
In-N-Out. +1 California (Sorry, we're hungry over here. Please send pizza.)
The Royals and Cardinals are still playing in the 2014 postseason. The Angels, A's and Dodgers are not. +1 Missouri
That makes the score:
Missouri 7, California 6
California has one last chance to rebound, however. With the Giants advancing past the Nationals on Tuesday night, we have a Missouri vs. California NLCS. It's the series that will answer the question that scholars have debated for centuries: which arbitrarily selected state is superior based on a limited sample size of bizarre criteria?
*Scores contained herein were calculated using a highly sophisticated algorithm that we wrote on our dorm window with one of those window pen things. Do not doubt these figures.