Clayton Kershaw joined the #PitchersWhoRake movement with this hustle double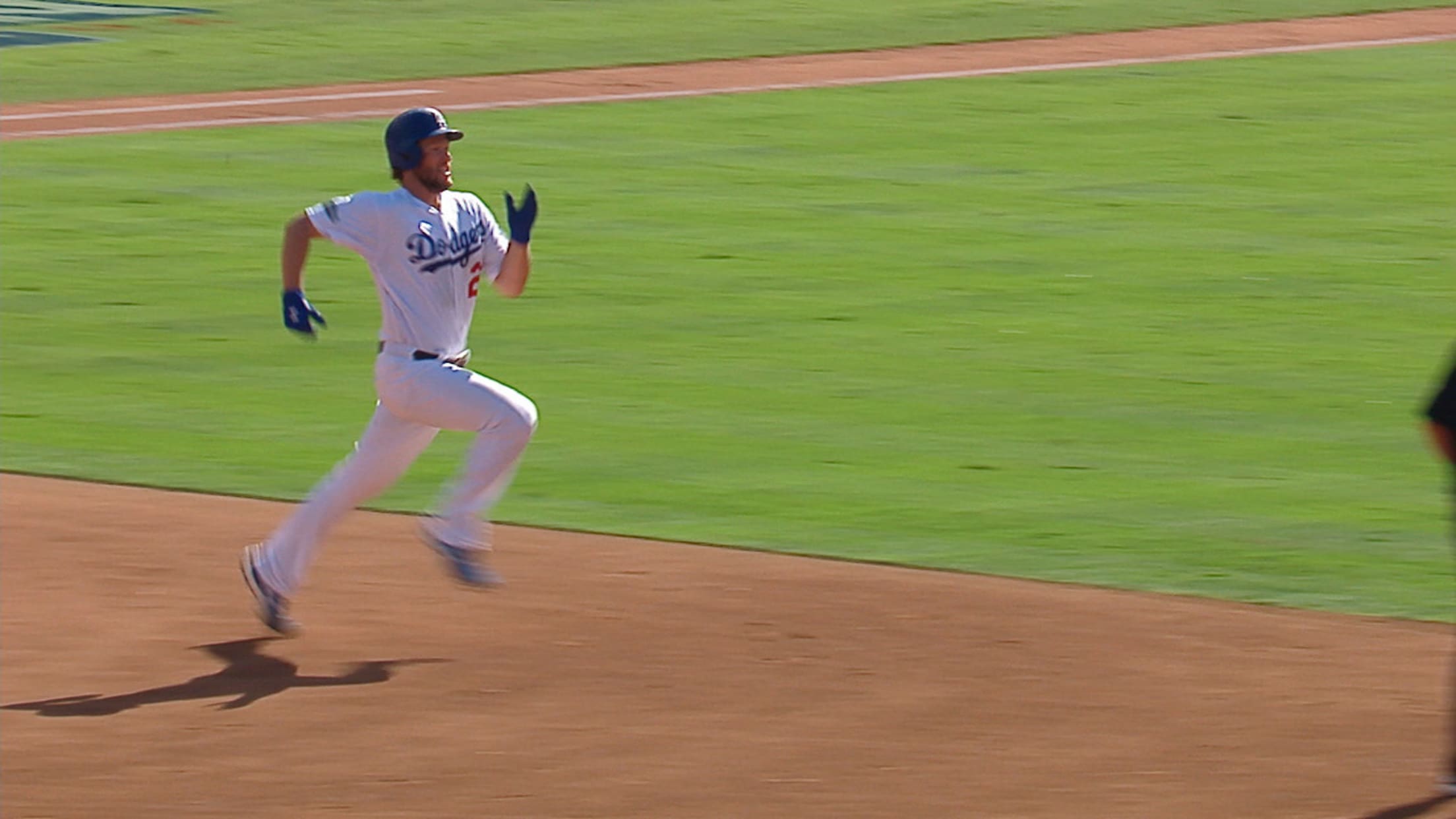 Coming into the Dodgers must win matchup in Game 4 of the NLDS, the questions were mostly about how Clayton Kershaw would do on the mound on short rest. No one was really thinking about his bat.
Turns out that was an oversight. In a postseason that has seen both Jake Arrieta and Travis Woodhomer and Rich Hill even pick up his first hit since 2009, Kershaw decided he wanted to be a part of that group. Facing Joe Ross in the bottom of the third inning, the southpaw ace hit a laser into left field and hustled into second base.
His time was 8.65 seconds -- narrowly beating out David Ortiz's 8.91 in the ALDS. He would then come around to score following Justin Turner's single.
It was Kershaw's first extra-base hit since April 26, but the Dodgers have been waiting a lot longer. The last time one of their pitchers had an extra-base hit in the postseason was Orel Hershisher in 1988. Of course, he went 3-for-3 with two doubles that day, so he really went for it.
Unfortunately for Kershaw on the mound, while he was dominant in the first six innings -- surrendering two runs and striking out 10 -- he tired in the seventh. After walking Bryce Harper to load the bases, Pedro Báez and Luis Avilán came in and allowed three runs to score, all charged to Kershaw. Fortunately for the Dodgers and their southpaw hurler, they would go on to win, 6-5, thanks to Chase Utley's RBI single in the eighth inning.
Tune in for the winner-take-all NLDS Game 5 on Thursday at 8 p.m. ET on FS1.
Teams in this article:
Players in this article: