The Chicago and L.A. public transit systems are getting into it on Twitter before the NLCS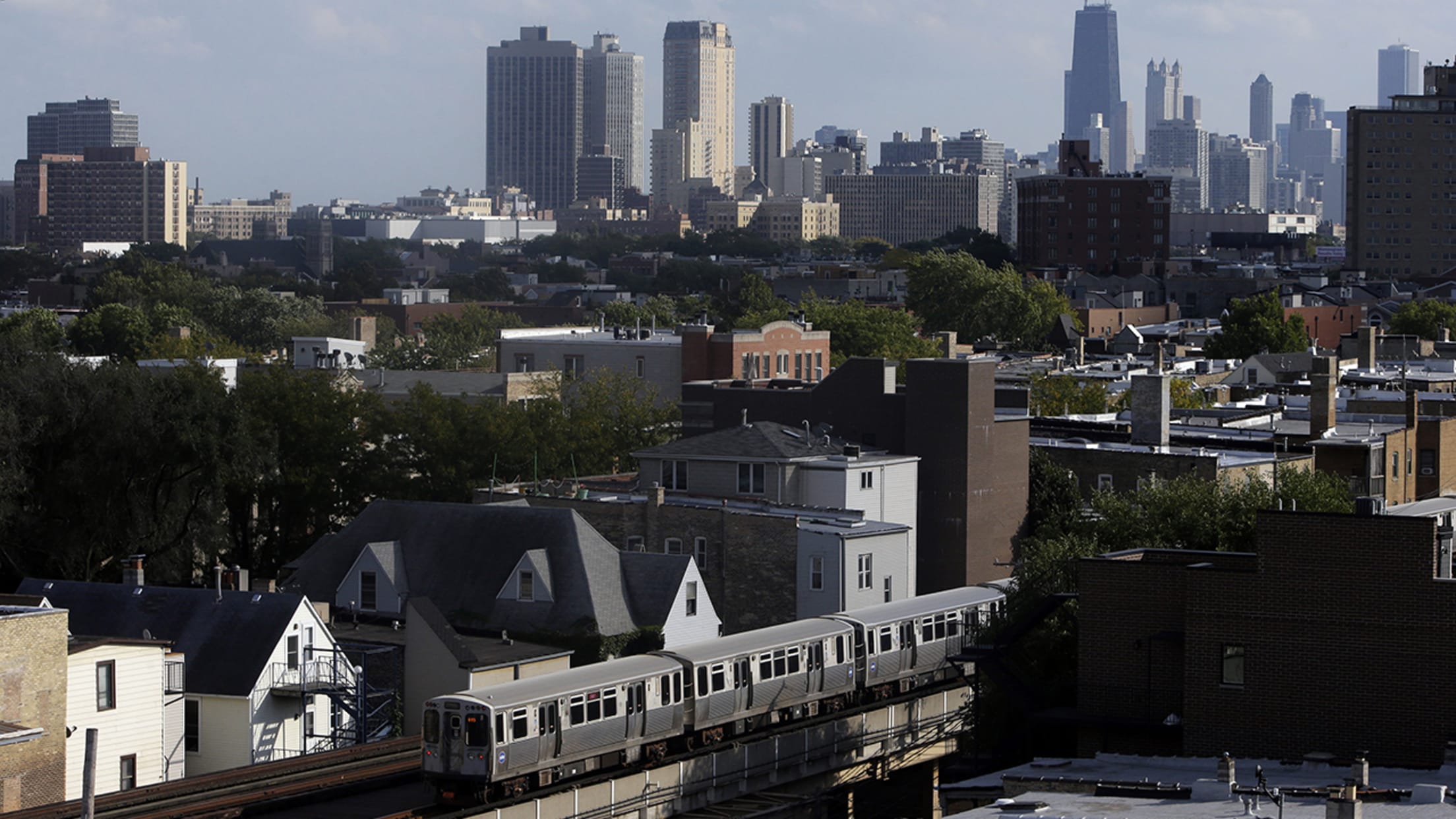 A Red Line train moves through Wrigleyville neighborhood, seen from the stands of Wrigley Field, Wednesday, Oct. 5, 2016, in Chicago. Living near the workplace is one of the unique attractions of playing in a vibrant residential neighborhood like Wrigleyville. For the players and staff who take advantage, it means almost nonexistent commutes, more time with family and a chance to mingle with the surroundings in a way that might not be possible in other cities. For residents, well, you might have a Cub living next door. (AP Photo/Kiichiro Sato) (Kiichiro Sato/AP)
The Dodgers eked out a 4-3 win over the Nationals in NLDS Game 5 on Thursday night, meaning they headed to Chicago to take on the Cubs in the NLCS starting Saturday at 8 p.m. ET on FS1. Armed with proven closerClayton Kershaw and a veritable army of former Phillies, L.A.'s feeling pretty good about its chances.
The Los Angeles Metro, on the other hand, is feeling really good. So much so that they decided to move the fight to the public-transit theater:
Hey @cta, the #Dodgers are heading your way! Soon everyone will know the "L" stands for pic.twitter.com/NL9mpwui6J

— LA Metro (@metrolosangeles) October 14, 2016
A very solid burn. The CTA, however, remains unconcerned -- and when your city's team just won 103 games and stared down some even-year magic, you would be too:
.@metrolosangeles are you ...clueless about what happened in the 9th inning on Tuesday? Bring it. #FlyTheW pic.twitter.com/00SQHxoGny

— cta (@cta) October 14, 2016
Alas, Metro responded with the ultimate "Break In Case of Twitter Fight" emergency plan:
It's on, @cta! You bring your goat, we'll bring the G.O.A.T. #LALovesOctober pic.twitter.com/MfemwfbOrZ

— LA Metro (@metrolosangeles) October 14, 2016
Don't worry, Chicago. This team may very well be immune to the power of the goat.