Watch this Cubs prospect flip over a wall and still hang on for a remarkable grab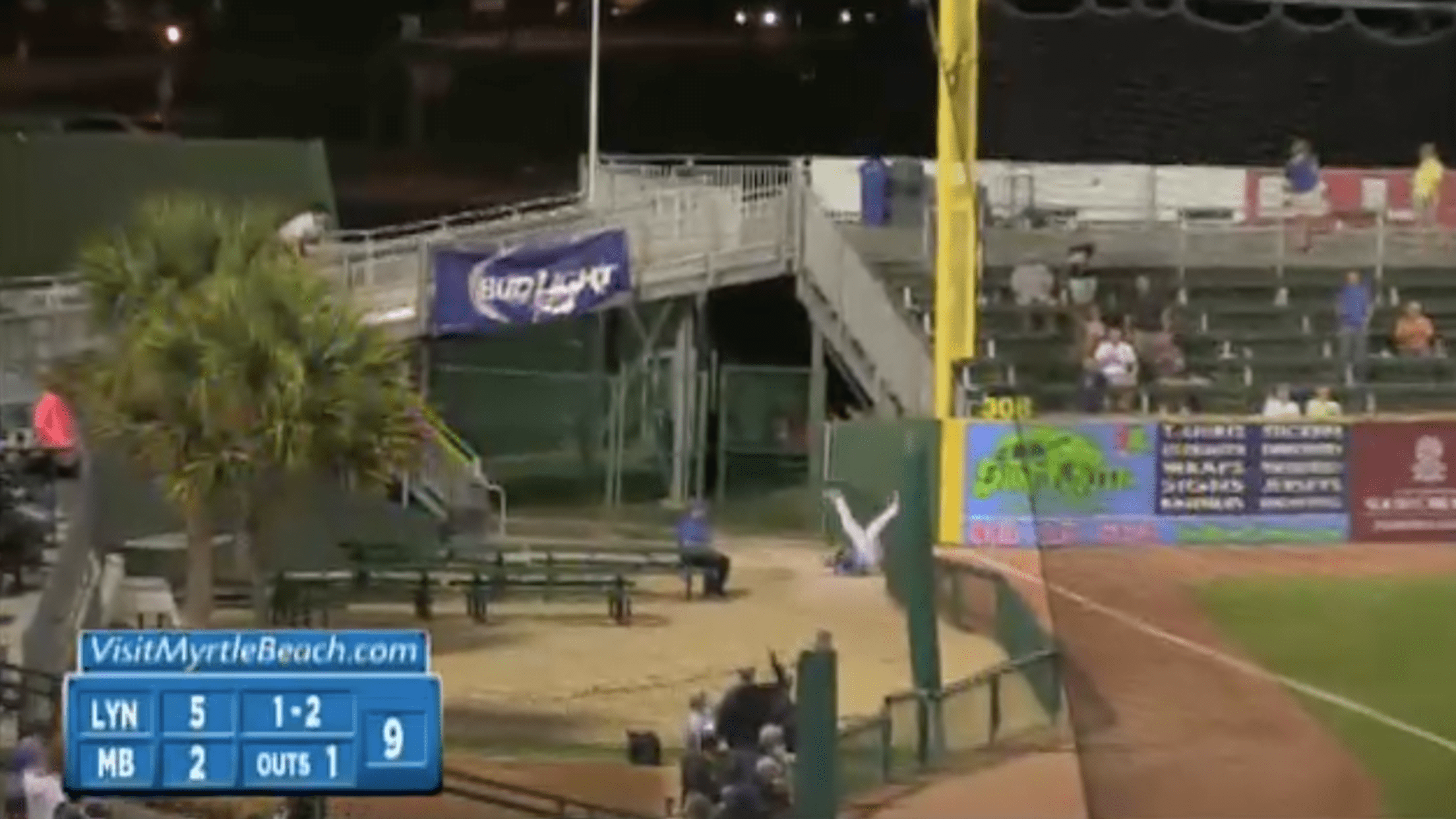 Lynchburg Hillcats center fielder Ka'ai Tom lifted a fly ball to left field in the ninth inning of his team's game against the Myrtle Beach Pelicans on Friday night. The ball kept drifting, and drifting, and drifting toward foul territory, seemingly destined to sail over the short wall down the foul line. Maybe it would be a souvenir for a lucky fan, enjoying a night out at the ball -- WATCH OUT DANIEL SPINGOLA:
Showing absolutely no regard for his own safety, Spingola sprinted to the corner, made the catch and immediately somersaulted over the wall -- all while a very disinterested spectator sat on a nearby bench.
Spingola's team eventually lost, 5-2, but he's a winner in our book.