On 'Prospect Monday', get to know recent callups David Dahl, Braden Shipley and Alex Bregman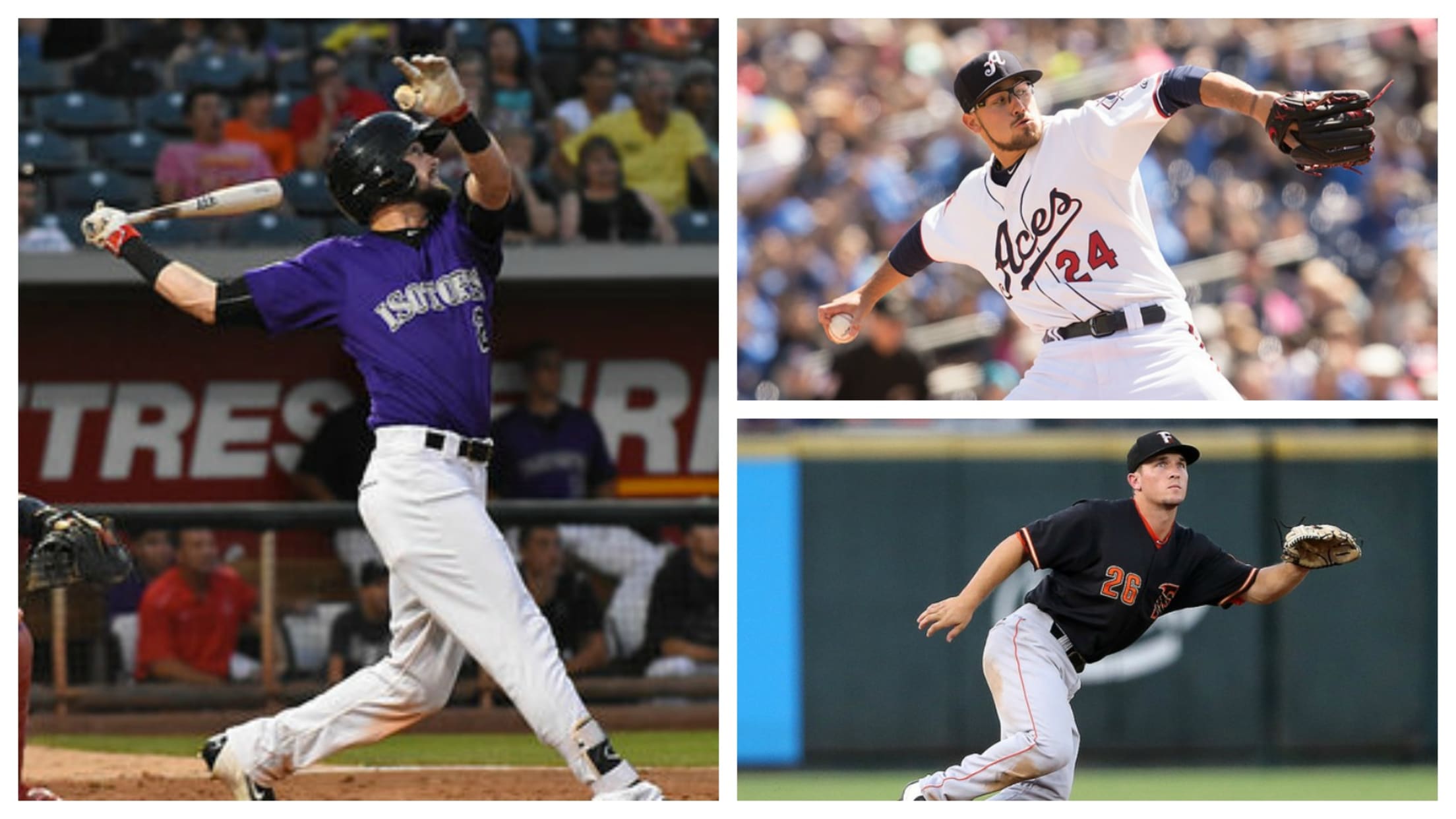 If you were having problems slogging through your Monday work day, it's time to perk up: Today is now a top prospect holiday.
On Sunday evening, news broke that the Rockies' David Dahl, Astros' Alex Bregman and D-backs' Braden Shipley were all getting the call to the Majors.
If you're a fan of future MLB stars, here is what you have to look forward to seeing tonight.
2016 (Double- and Triple-A): 314 AB, .306/.406/.580, 20 HR, 61 RBI, 38 SO, 47 BB, 7/11 SB
Rank: No. 1 in Astros system, No. 18 overall
A shortstop by trade, Bregman's recently been playing at third base and left field because of some guy named Carlos Correa.
Fortunately, with a bat that has already pounded out 20 homers -- while also only striking out 38 times -- it won't really matter where he plays on the field. If Bregman can continue hitting like he did when he was called up to Triple-A, the last two months will be awfully exciting as the Astros look to close a 2 1/2-game deficit behind the Rangers in the AL West.
He also knocked out three hits during this year's Futures Game, so he's already shown himself ready to hit in a big league park. He'll get his chance to shine when the Astros take on the Yankees at 8:10 pm ET.
2016 (Double- and Triple-A): 350 AB, .314/.394/.569, 18 HR, 61 RBI, 96 SO, 45 BB, 17/24 SB
Rank: No. 2 in Rockies system, No. 40 overall
Last year saw Dahl's season end with one of the most horrific injuries possible as he ruptured his spleen during a collision with an infielder. After missing the end of last year, Dahl has returned even better than before -- setting career highs in average, OBP and home runs in just half a season. It's a performance that supports the Cespedes BBQ boys' assertion that he was "clearly the best player on the field" when they saw the Isotopes play a few weeks ago.
While his name inspires "Cabbage Patch Dahl" or "Salvador Dahli" puns, he received a "Better Call Dahl" home run call. It was fitting considering he played in Albuquerque, where the show is set:
While his performance at the plate has been a revelation this year, it's his arm that shone brightest at this year's Futures Game:
He may get his first chance to show that off in a big league game when the Rockies take on the Orioles at 7:05 ET.
2016 (Triple-A): 8-5, 3.70 ERA, 119 1/3 IP, 77 SO, 22 BB
Rank: No. 1 in D-backs system, No. 58 overall
Get ready for goggles! Drafted 15th overall by the D-backs in 2013, Shipley has remade himself as a pitcher during his ascent to the Majors. Originally a flame-throwing, strikeout-recording pitcher with a fastball in the mid-90s, the last few years have seen Shipley become more of a command-and-control hurler, with a fastball in the low-90s. Of course, armed with a good curveball and a changeup that can drop off the face of the earth, he can still befuddle batters. He'll get to show those off against the Brewers on Monday night with first pitch at 7:20 ET.
Need proof? He used all three pitches, in order, to get the strikeout in the video below: