David Ortiz was hanging out in the DR dugout, will hopefully be pinch-hitting very soon
There was a lot of action happening on the field during the Dominican Republic's 11-inning, roller-coaster 10-3 win over Colombia on Sunday. But off the field, in the DR dugout, a legend showed his face. A native son who's hit curse-breaking home runs, has cornfields mowed in his likeness and crushed baseballs clear out of our atmopshere. Yes, that's right, it was David Americo Ortiz.
Yes, the former greatest DH of all-time was out with his fellow countrymen -- doling out high-fives, cracking jokes and just looking really, really cool.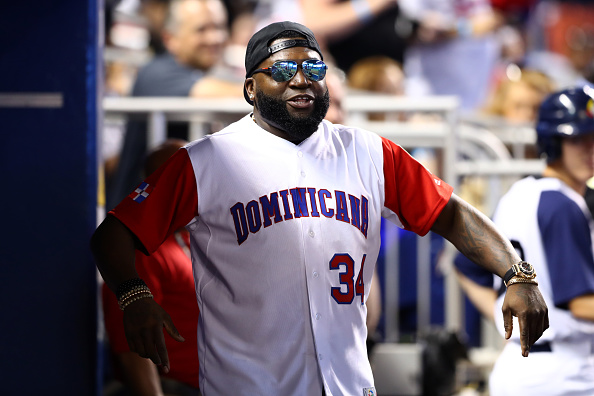 Let's hope for a late-inning, World Baseball Classic Big Papi pinch-hit appearance in the near future. I mean, it wouldn't be totally out of the question.
Matt Monagan writes at night for Cut4. In his spare time, he travels and searches Twitter for Wily Mo Pena news.
Teams in this article:
Players in this article:
Topics in this article: